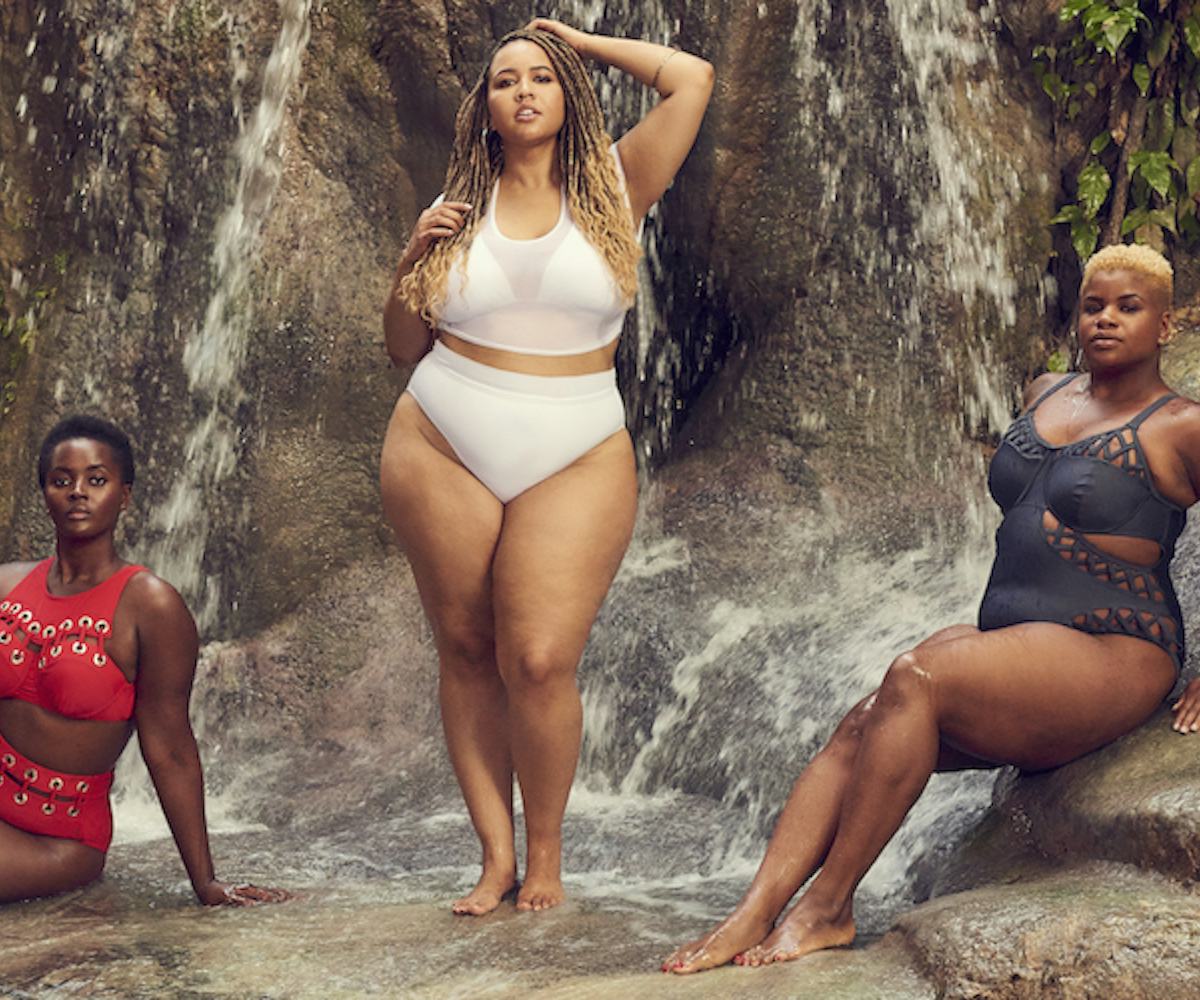 Photo courtesy of Swimsuits For All
GabiFresh's New Swim Collection Is Here—And It's Gorgeous
Here's how to design swimwear for all types of bodies
We know, we know, it's January, and if you're anywhere on or close to the East Coast, you just experienced the freezing effects of last week's bomb cyclone, and swimwear might be the last thing on your mind. But, before you know it, beach season will be in full swing—or maybe it already is if you've got a tropical vacation on the horizon. (Lucky you!)
All to say, we couldn't be more excited to announce Gabi Gregg of GabiFresh's new swim collection with Swimsuits For All. We pretty much love everything that Gregg gets her hands on, and we've been excited about this plus-size swim collaboration for some time now. And for good reason: This latest collection is as fierce as ever.
Debuting 10 new pieces, the collection aims to capture the unwavering confidence for which Gregg herself is known and is brought to life with a new campaign called Power of Survival. Modeling the new styles alongside Gregg are two gorgeous women who embody the concepts of power and survival: model/activist Philomena Kwao and breast cancer survivor Ericka Hart.
Styles include animal prints, mesh paneling, lattice cutouts, lace-up grommet accents, and more. As always, the collection aims to be accessible to all, with prices capped at $150 and sizes ranging from up to a 24, and including cup sizes up to a G/H.
"This collection is inspired by powerful women and features bold designs, so I really wanted the imagery to reflect that. Philomena and Ericka are both gorgeous with inspirational stories—they truly embody how I want my swimsuits to make people feel," says Gregg in a statement from the brand. "I hope this campaign helps women realize they deserve to feel good about themselves in swimwear, regardless of size, shape, race or circumstance."
The new pieces are available now at SwimsuitsForAll.com. Check out the full campaign, below.