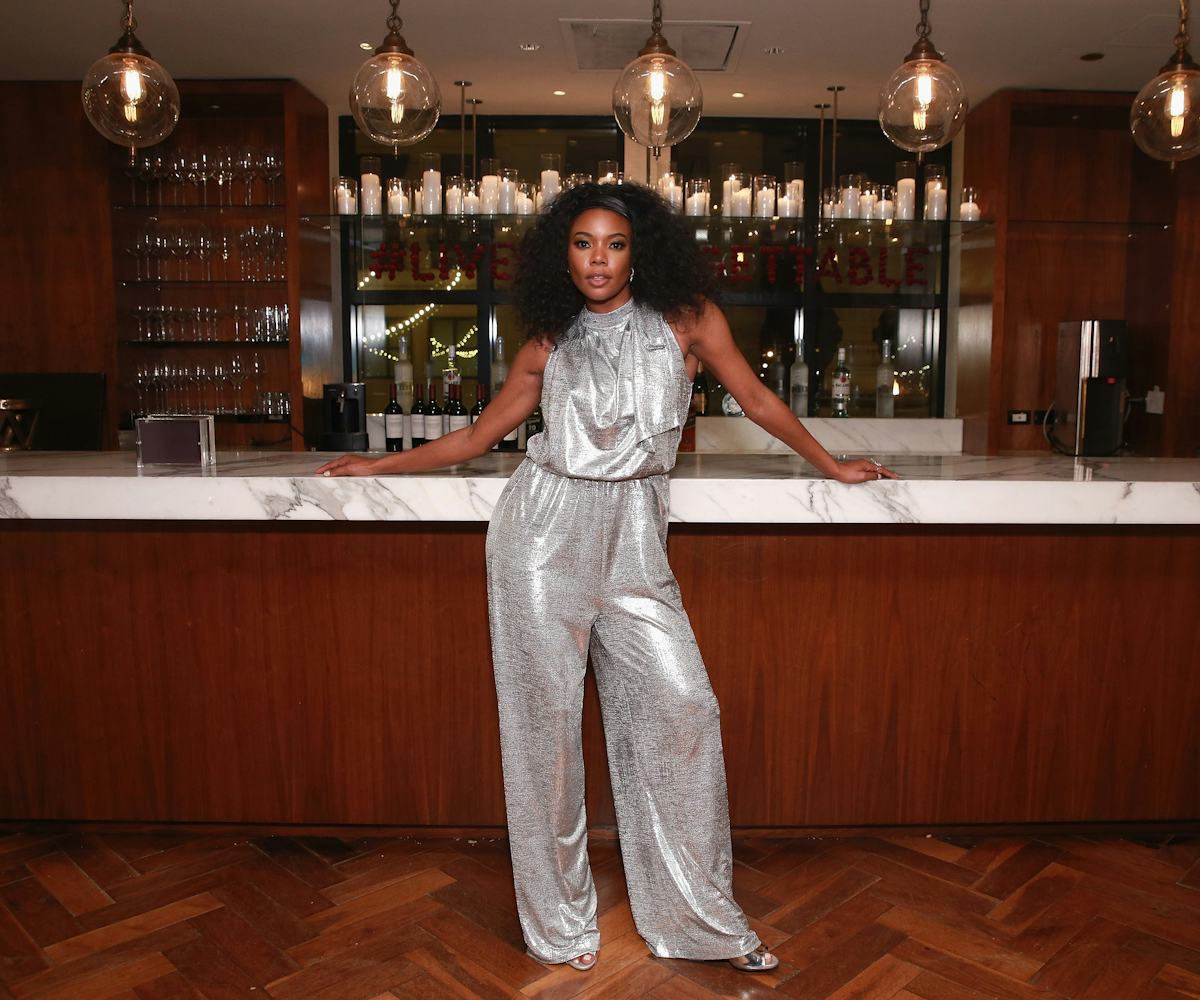 Photo via Getty
Gabrielle Union Shuts Down Body Shamers In The Best Possible Way
A reminder (not that it's easy to forget): Women's bodies—even pregnant ones—cannot exist in a public space without drawing criticism. A recent example of this is when investigative reporter Laura Warren received a number of scathing comments when she dared to wear something other than a sack on TV while 20 weeks pregnant. Critics told her she was "too disgusting to be on TV" and to "buy some decent maternity clothes." Luckily, Warren didn't put up with nonsense from the haters... and neither did Gabrielle Union. 
In a sweet #WomanCrushWednesday tweet, Union defended Warren, writing:
Instead of letting this bring her down, she fought the good fight and decided to turn the negative energy into positive by saying nice to as many people as possible and spread love. Plus, she continues to wear whatever feels good to her while on TV!
And not only did Union send support to Warren, but the actress also sent clothes from her New York and Company line, telling the reporter to "flaunt what your mama gave ya." Can we all get on board with the idea of sending women nice clothes when they're body-shamed? I think so!
Warren was (naturally) thrilled by the news, telling Union that the actress' words were "such an honor coming from such a beautiful, hard working, and inspiring lady like you!"
This isn't the first time Union has come to the defense of news anchors who have been hounded about their looks. Earlier in November, Union took to Instagram to defend Demetria Obilor, who had been criticized for her on-air appearance.
Needless to say, Obilor got some free swag from Union's clothing line as well. (And looks damn good in it.) Is this a bit of self-promotion for Union's clothing line? Well, yeah. But we see no problem with it. With all the vitriol women face for simply daring to dress how they wish, it's great to see the this kind of support. May we all someday be blessed with free threads and described as "a go-getter... who dresses DOPE and doesn't give a s*** what everyone else thinks."