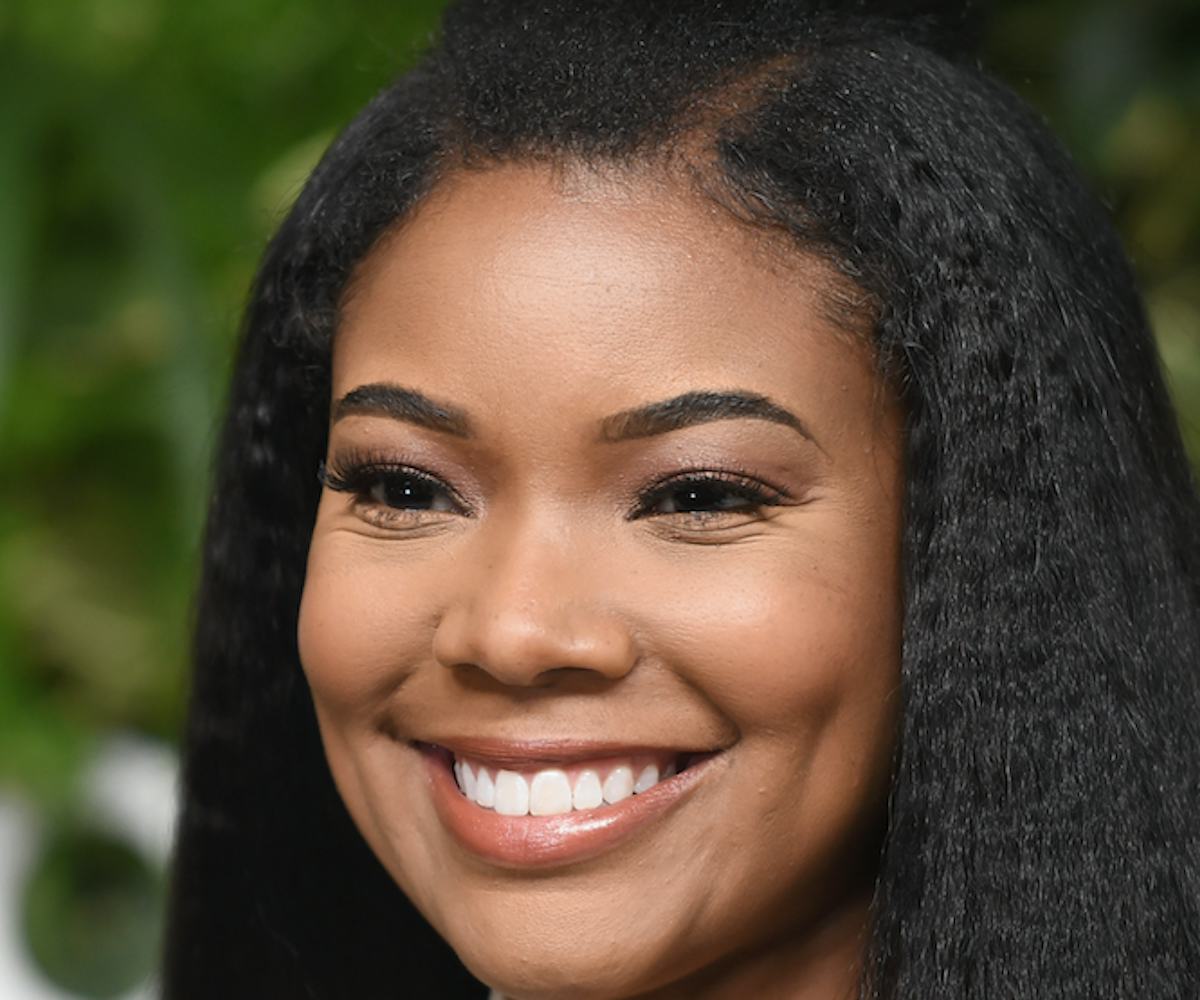 Photo by Dimitrios Kambouris/Getty Images
Gabrielle Union Says Black Women's Assault Stories Have Taken A Backseat
"The floodgates have opened for white women"
In her new book, We're Going To Need More Wine, Gabrielle Union recounts the story of when she was raped at gunpoint at 19 years old. The memoir was released just weeks after the Harvey Weinstein sexual assault scandal broke and #MeToo started trending. As a result, her book tour became a "pop-up safe space," according to a recent interview with The New York Times, with hundreds of women, and some men, sharing their stories of assault and harassment with the actress. She would often go back to her hotel room and find herself "crying like I'm at a funeral," she said.
However, she emphasized that, as a black woman, it hasn't been easy to get her story out. Despite the fact that her book was on the best-seller list for three weeks straight, a lot of airports wouldn't display it prominently, she said, and in one instance they were found stacked on a cart in the back of the bookstore. Union admits, though, that she isn't surprised. She sees how the stories of black women have been neglected during this redemption period for women. 
"I think the floodgates have opened for white women," she said. "I don't think it's a coincidence whose pain has been taken seriously. Whose pain we have showed historically and continued to show. Whose pain is tolerable and whose pain is intolerable. And whose pain needs to be addressed now."
She's referring to the fact that most of the first accusers of Weinstein to come forward were wealthy, famous white women. "If those people hadn't been Hollywood royalty," she said, "If they hadn't been approachable. If they hadn't been people who have had access to parts and roles and true inclusion in Hollywood, would we have believed?"
Other actresses, like Jane Fonda, have also commented on the fact that sexual assault and harassment have gotten so much press recently because the stories of famous white women are prioritized. There's been little outrage over the victims of R. Kelly, who are mostly young black women. The singer has faced no consequences since BuzzFeed published the exposé on his abusive "sex cult." 
"When we have the microphone," Union said, "how often do we pass it back to the people who are experiencing a different challenge, but who are equally worthy as having the microphone?" It's something to really think about.