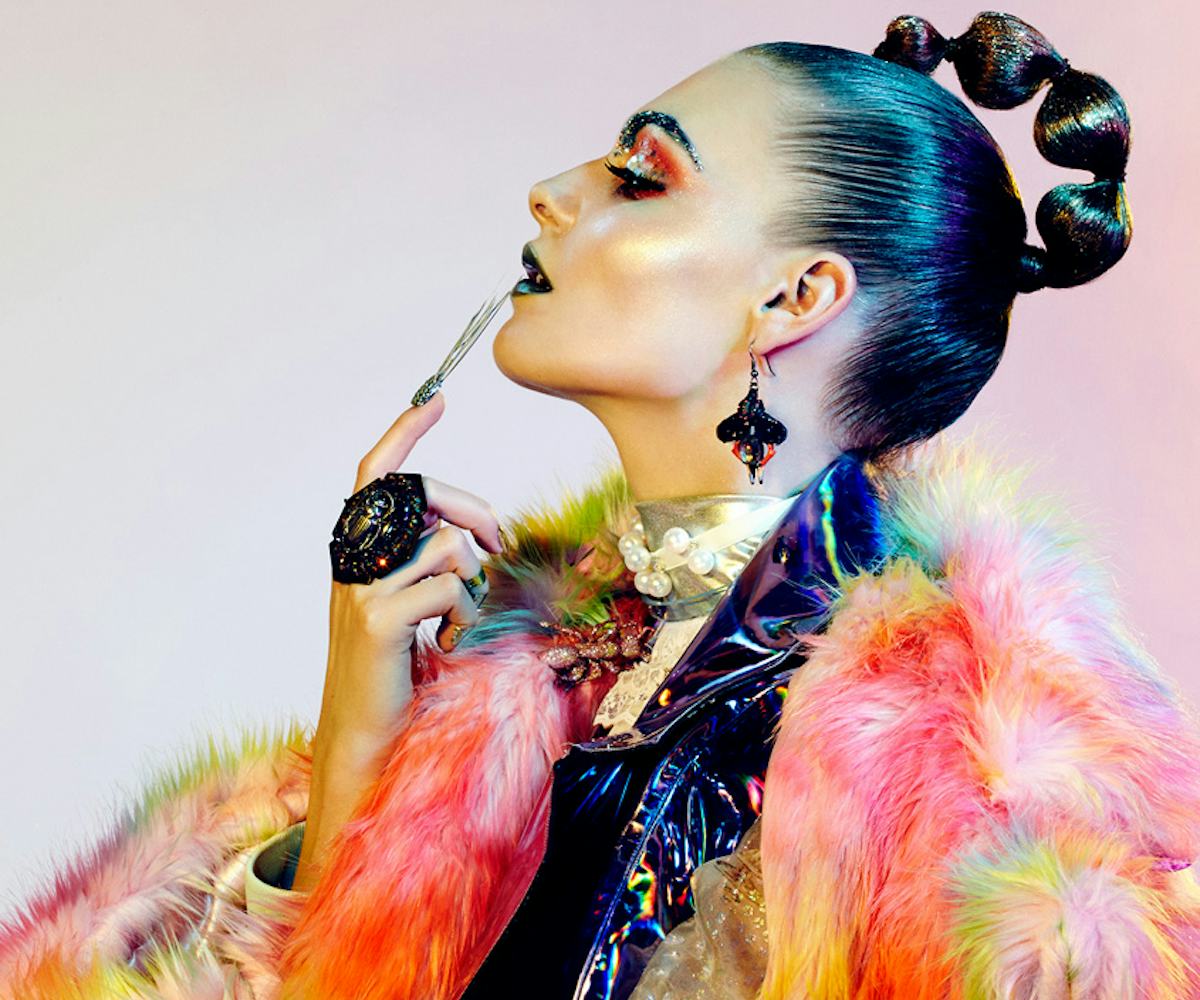 photographed by jamie nelson
galactic power
our february '15 issue beauty opener is out of this world!
As I stated last week when I posted some behind the scenes polaroids I took on set: I have been obsessed with aliens my entire life. Naturally, this served as the inspiration for my February '15 issue beauty opener. Photographed by the otherwordly talented Jamie Nelson, the shoot was all sorts of cool, and I couldn't be more obsessed with how it came out. Make sure to scroll through the gallery and check out all the awesomeness seen in the magazine, plus a bunch of outtakes!
P.S. Shoutout to the incredible crew for making all of my alien fantasies come to life, and make sure to follow us all on Instagram! Stay weird, kids.
Senior Beauty Editor: Jade Taylor
Stylist: Michael Kozak
Makeup artist: Michael Anthony
Hair stylist: Mischa G.
Nail artist: Fleury Rose
Model: Paulina Panas at Wilhelmina
Photographer: Jamie Nelson
P.S.S. Follow NYLON on Pinterest to pin these stellar images (and more) to your beauty boards!