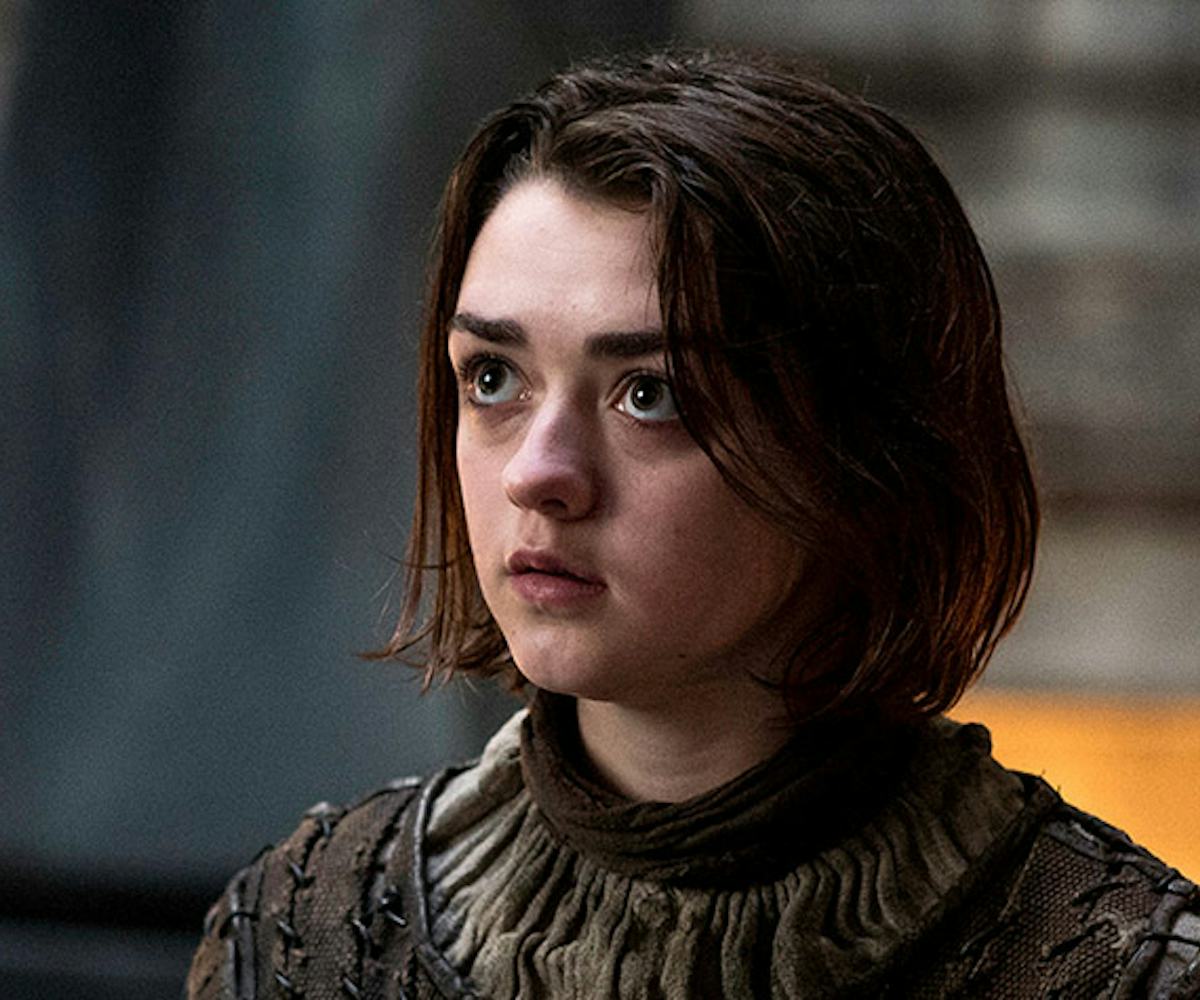 Image via HBO
These Game Of Thrones Audition Tapes Are A Treasure
Time to get excited for the season finale
Westeros can really change a person. And now that we have plenty of Game of Thrones audition tapes at our own disposal (time for a viewing party!), it's plain to see that a lot of our favorite characters looked way different before they stepped into one of the biggest TV franchises ever.
In their audition tapes, Maisie Williams and Sophie Turner look startlingly young, long before the horrors that their characters must face. Natalie Dormer maintains her perfect Margaery smirk, before any of this drama with the High Sparrow unraveled. Miltos Yerolemou—Arya's old dancing master—proves that he had serious poise and grace even before he likely went through some intense fight choreography training sessions. And Rory McCann? Well, when he's not The Hound, he actually looks like a nice, approachable guy.
While some of these characters may have indeed come a long way since their auditions for the HBO hit, they do have the same spark in their acting as can be seen on screen. It's not tough to see why these talented individuals were all cast for Game of Thrones. The casting directors surely had some tough decisions to make, but thanks to the old gods and the new, we got the show that gives everyone something to talk about, 10 Sundays out of the year.
Watch the auditions below, and gear up for what's bound to be an intense episode.
1. Natalie Dormer (Margaery), Gwendoline Christie (Brienne), Liam Cunningham (Ser Davos), Rose Leslie (Ygritte), Pedro Pascal (Oberyn Martell), Kristofer Hivju (Tormund Giantsbane), and Carice Van Houten (Melisandre)
2. Sophie Turner (Sansa) and Maisie Williams (Arya)
3. Milton Yerolemou (Syrio Forel)
4. Emilia Clark (Daenerys)
5. Jack Gleeson (Joffrey)
6. Rory McCann (The Hound)
(Via
)