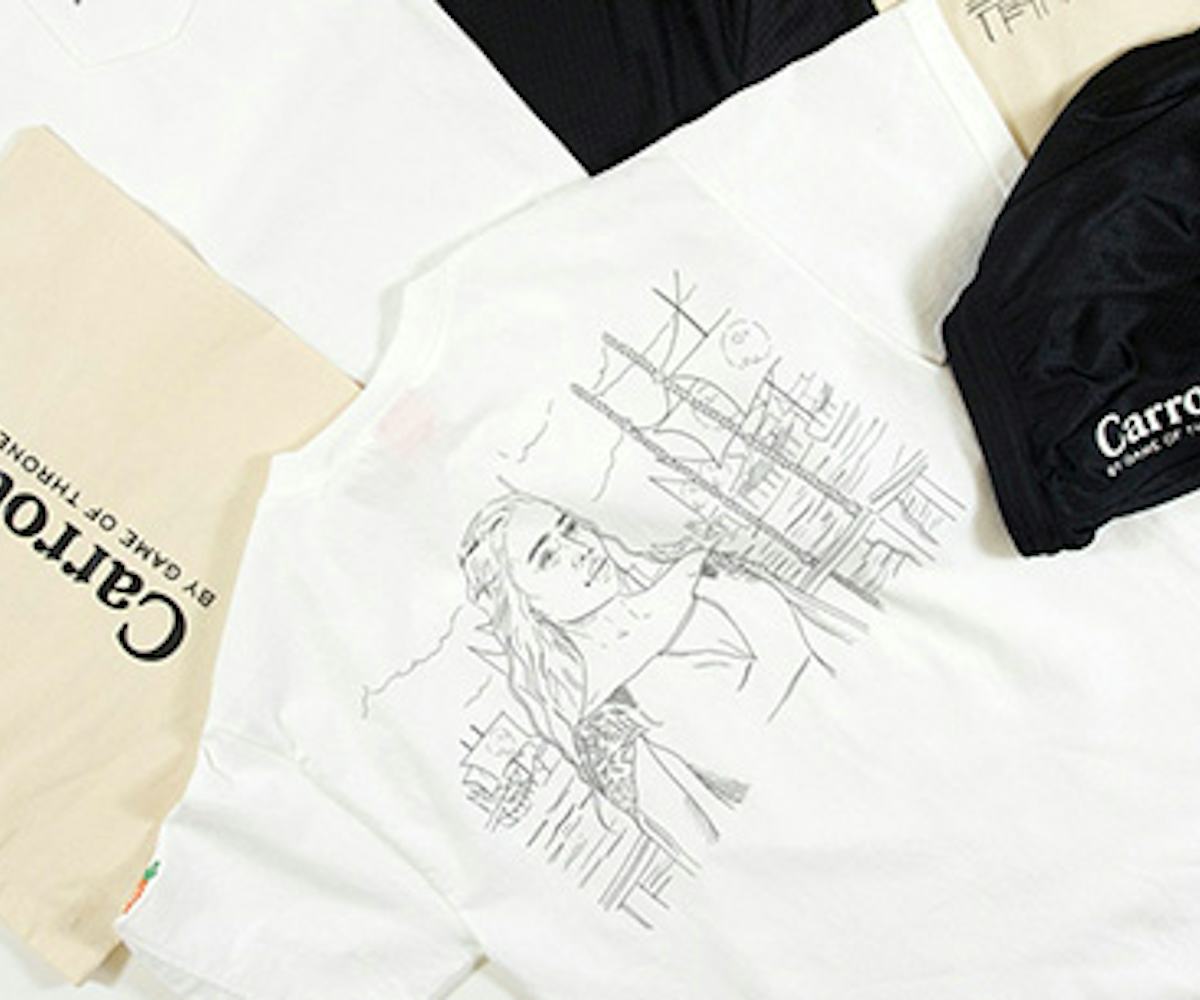 Image via HBO
'Game Of Thrones' Unveils Streetwear-Inspired Merch
That you'll actually want to wear
HBO just debuted Game of Thrones merchandise that you don't have to be embarrassed to wear, because it's not covered in dragons or quotes in Times New Roman font. The limited-edition line, called "Rep the Realm," is a collaboration between streetwear designers (and die-hard GoT fans), Carrots, Billionaire Boys Club, ALIFE, Dee & Ricky, 40s & Shorties, Koio, and V/SUAL, according to Hypebeast. 
Not only are these designs actually cool, but unlike other GoT merch, this collection will feature new pieces every week to coincide with the show's episodes. Carrots is the first to unveil a Khaleesi-inspired collection that he made using the illustrations of his wife Stella Blue. The line includes a tee with a custom Daenerys graphic on the back, and a pair of Champion shorts and a tote bag with the same design. 
Unfortunatley the line won't be easy to access. Each week, fans compete for a chance to win the merch after the designers announce new products via HBO's social media. You can also keep track of the drops with the hashtag #RepTheRealm. If you're dedicated enough, some of the new merch can be yours. 
Watch Carrots x Game of Thrones  designer profile below.