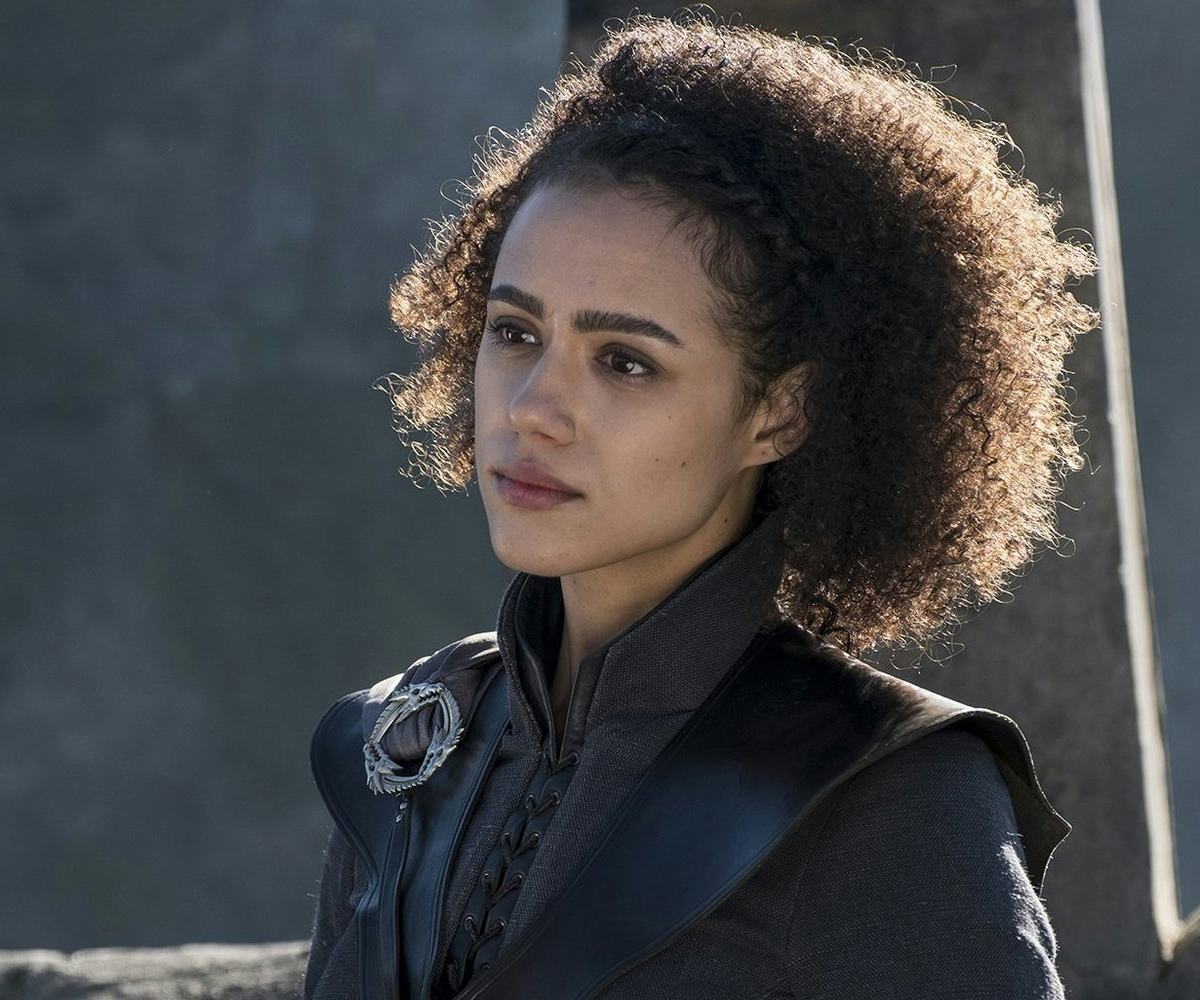 Photo via HBO
'Game Of Thrones' Star Nathalie Emmanuel Put A Racist Troll On Blast
Nathalie Emmanuel took to her Instagram yesterday to put a racist, misogynistic troll on blast.
The actor, who plays Missandei on Game of Thrones, posted a screenshot of a shocking response to a tweet she posted about achieving goals. "not here to preach.... but incase anyone was wondering what having to deal with regular misogyny and racism is like... here you go," she captioned the post. "sending love and thanks to everyone fighting the good fight, whatever background you come from." Emmanuel ended the post with a series of hashtags like "#f**kracism #f**kthisguytho #racismisreal #misogynyisreal."
Emmanuel has since received a considerable outpouring of support and messages of solidarity. As a result, she took to her Twitter later in the day to thank her fans and confirm that she had reported the troll. She also added that she didn't show the troll's name because she felt that "giving a person, like this, attention good or bad is exactly what they want." 
"I'm not tryna give him any more shine beyond showing people this shit is happening," she continued. And she's absolutely right.