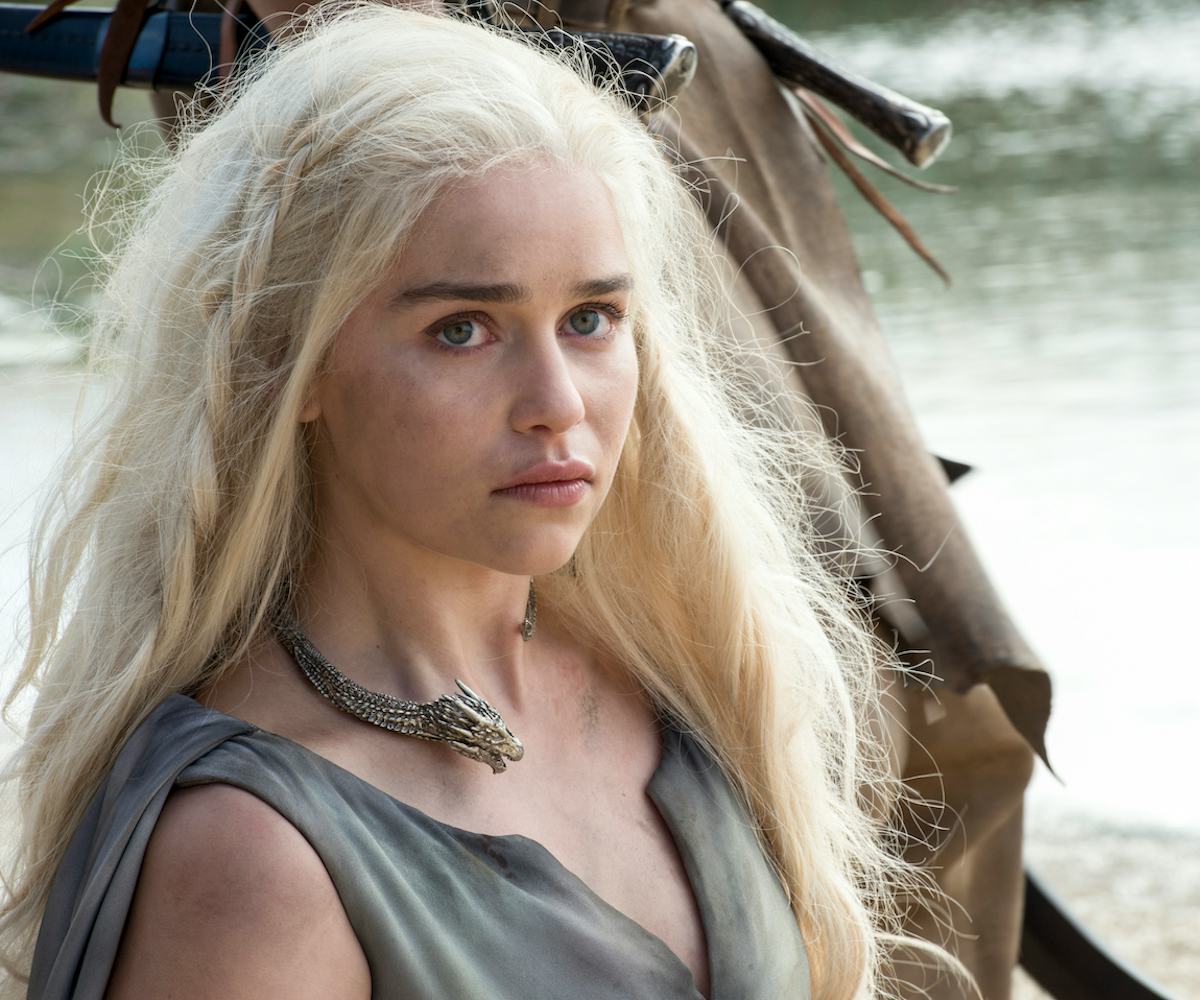 Photo by Helen Sloan/HBO.
Take Your First Official Look At "Game Of Thrones" Season 6
over 20 gorgeous photos for your hungry eyes
We've waited so long for Game of Thrones' sixth season to drop that we've started to get profoundly itchy. It's a good thing, then, that HBO decided to hand over nearly two dozen beautiful photos from the upcoming season to tide us over today.
Oh, and beautiful they are. Not only do they remind us of just how sumptuous the GoT world is, but they offer just the slightest peek into next season's plot lines. There's Daenerys as a worried captive, Sam on a boat, Jaime returning his murdered daughter to King's Landing, and Cersei rocking a Mia Farrow-esque Rosemary's Baby haircut that kind of works for her. Of interest to us is the shot of Sansa and Theon making a bolt for it as a mismatched duo out to save their own skins. 
Now, we know you're wondering if there's a photo of Jon Snow alive and well. No, silly goose. This is HBO. Why would they show us Snow when they could tease us just a little while longer?
One suprise, however, is the appearance of Patrick Malahide as Balon Greyjoy—a character who has been dead for quite some time in the books but here appears alive and quite peeved. Granted, Balon is always kind of peeved, but this image is a bit of a curveball and a departure from the books. Guess we'll have to see what that's all about in the spring. 
As for that, Game of Thrones returns to your screens on April 24. In the meantime, click through the slideshow for a long, glossy preview of what's to come.