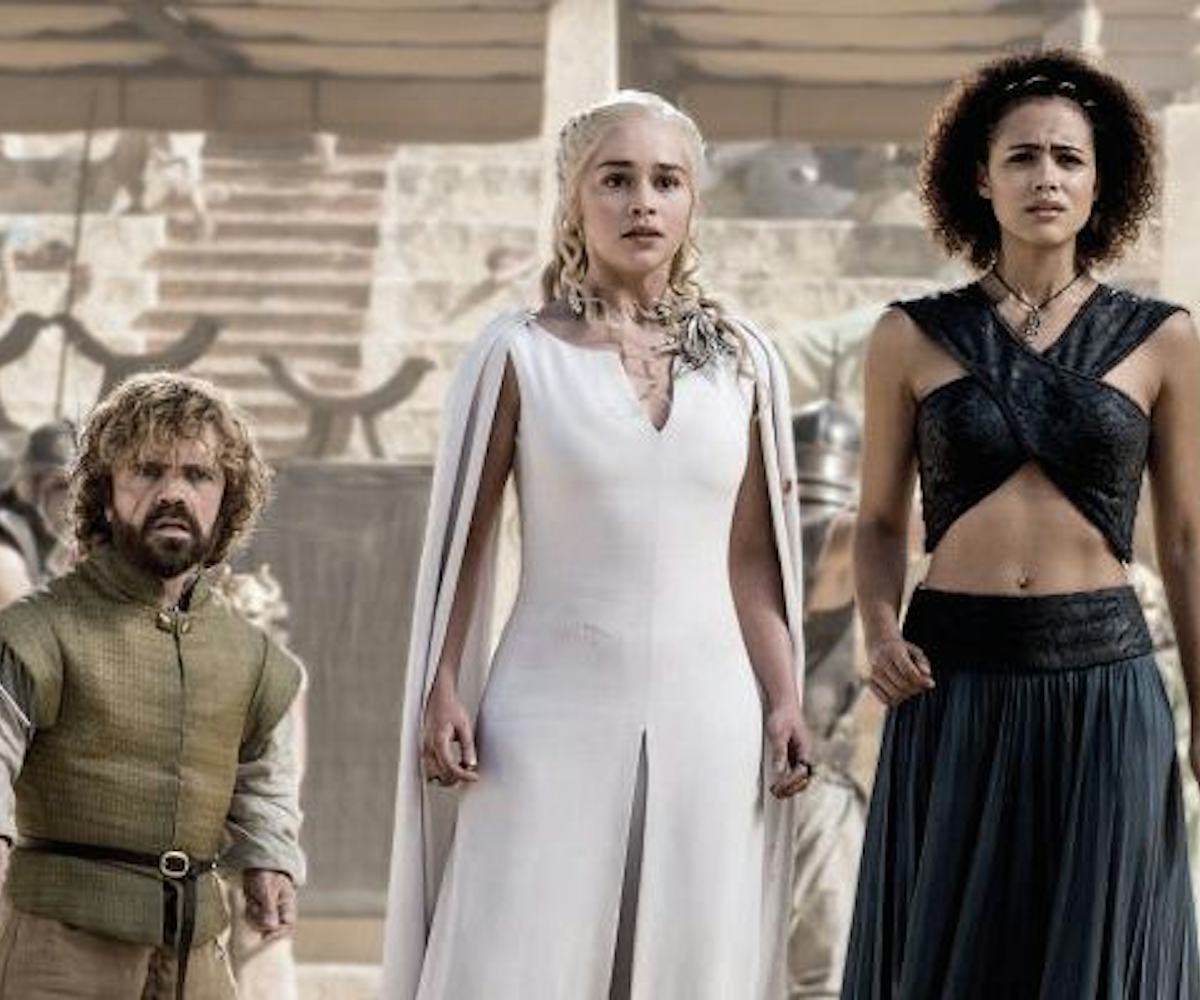 Image Via HBO
Confirmed: Another "Game of Thrones" Character Returns From The Dead
oh, and it's not jon snow!
Serious spoilers below, obvs.
All eyes have been on Kit Harrington as Game of Thrones fans continue to ask whether Jon Snow is actually dead or not. Despite on-set photos of our favorite emo member of the Night's Watch sporting a sword and a new costume, SnowWatch2015™ hasn't come to an end as what we may or may not be seeing is a flashback, dream sequence, or some other narrative device. Frustrating, right?
Well, new photos published by the amazing people over at Watchers on The Wall have us in the same space with a completely different and equally dead character, Shae. As you no doubt remember from the season four's killer finale, Tyrion choked his erstwhile lady love to death for betraying him twice over. Whether you felt she deserved it or not, we can all agree it was pretty rough and a crucial part of Tyrion's character development.
Now, photos have surfaced of Shae actor Sibel Kekilli in costume at the show's Peñíscola, Spain set where all Meereen scenes are being filmed. She had already been spotted around the filming location, but there was still speculation that she might have just been there for a visit. Check it out.
As you can see, Kekilli stands alongside Conleth Hill (Varys) shooting what could be, again, a flashback, a dream sequence, or some kind of vision Tyrion is having. She could also be playing Shae's twin sister, a member of the Faceless Ones, or a robot—we just don't know! Damn, this is frustrating.
And, so, ShaeWatch2015™ will continue until Game of Thrones season six debuts next year.
(via Watchers on The Wall)