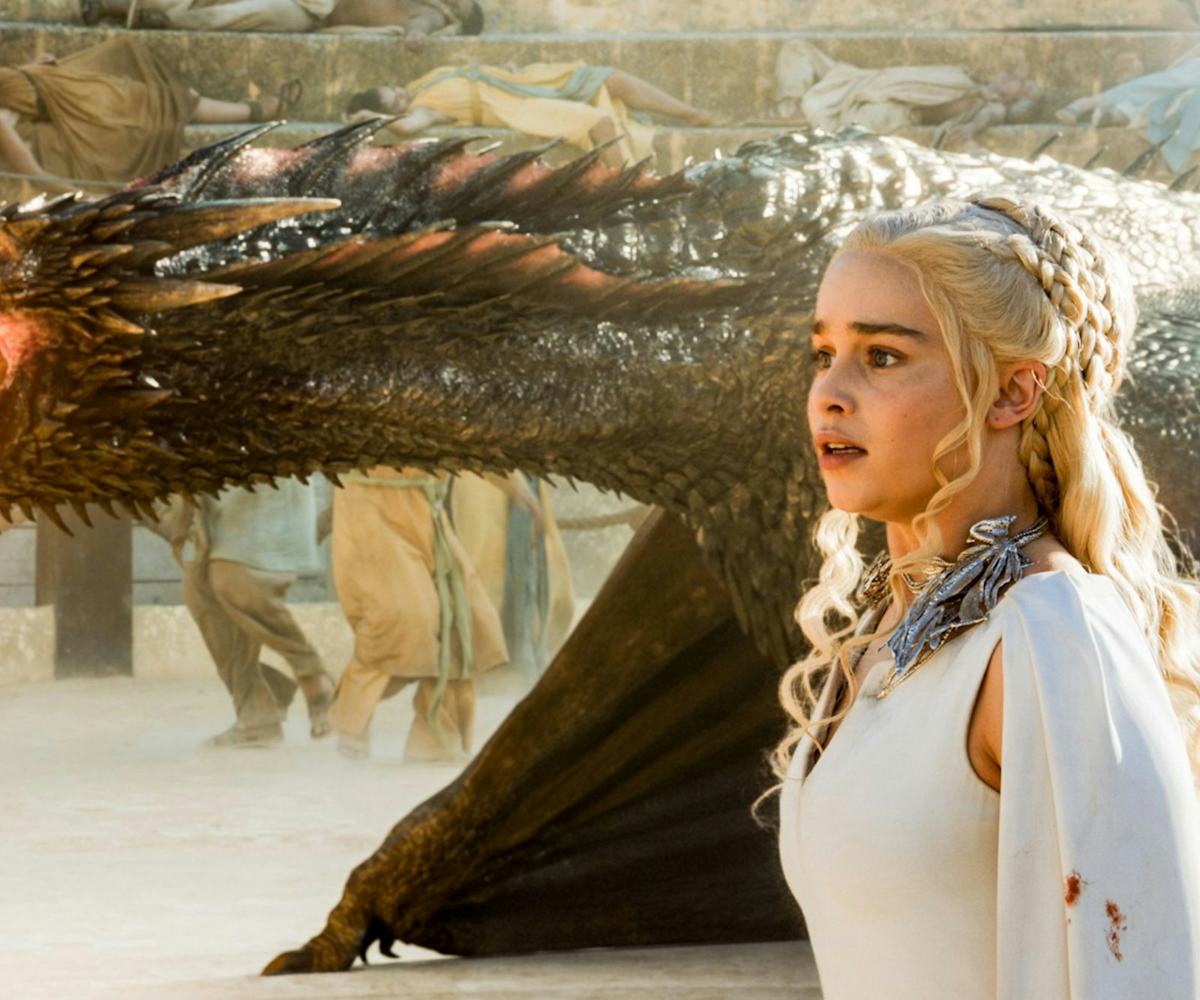 Photo courtesy of HBO
HBO Reveals The First Poster For 'Game Of Thrones' Season 7
There is fire. There is ice.
The artists behind the new poster for Game of Thrones likely had one directive: lots of ice, and a ton of fire. That's the big takeaway from the first poster for the upcoming seventh season of HBO's monster hit. It's finally becoming the Song of Ice and Fire that's been promised ever since George R. R. Martin decided to give his fantasy saga that name. This of, course, means that the Mother of Dragons and her, well, dragons, will finally be clashing with the Night King and his frozen hordes in a battle that will likely decide the fate of Westeros and all the people in it that we've grown to love and to hate.
The poster comes ahead of GoT's SXSW panel in Austin, Texas, that will feature showrunners, David Benioff and D.B. Weiss, along with best buds, Sophie Turner and Maisie Williams, all of whom will do their best not to spill any season seven secrets. Conspicuously absent from the poster is a specific date. So far, HBO has only said that the show will be arriving this summer, but given that the GoT marketing machine has officially begun to churn, a release date and a trailer can't be too far off. Because while winter is coming, so is summer. Check out the poster below. 
UPDATE: HBO has announced that Game of Thrones is coming back on July 16. The end begins.