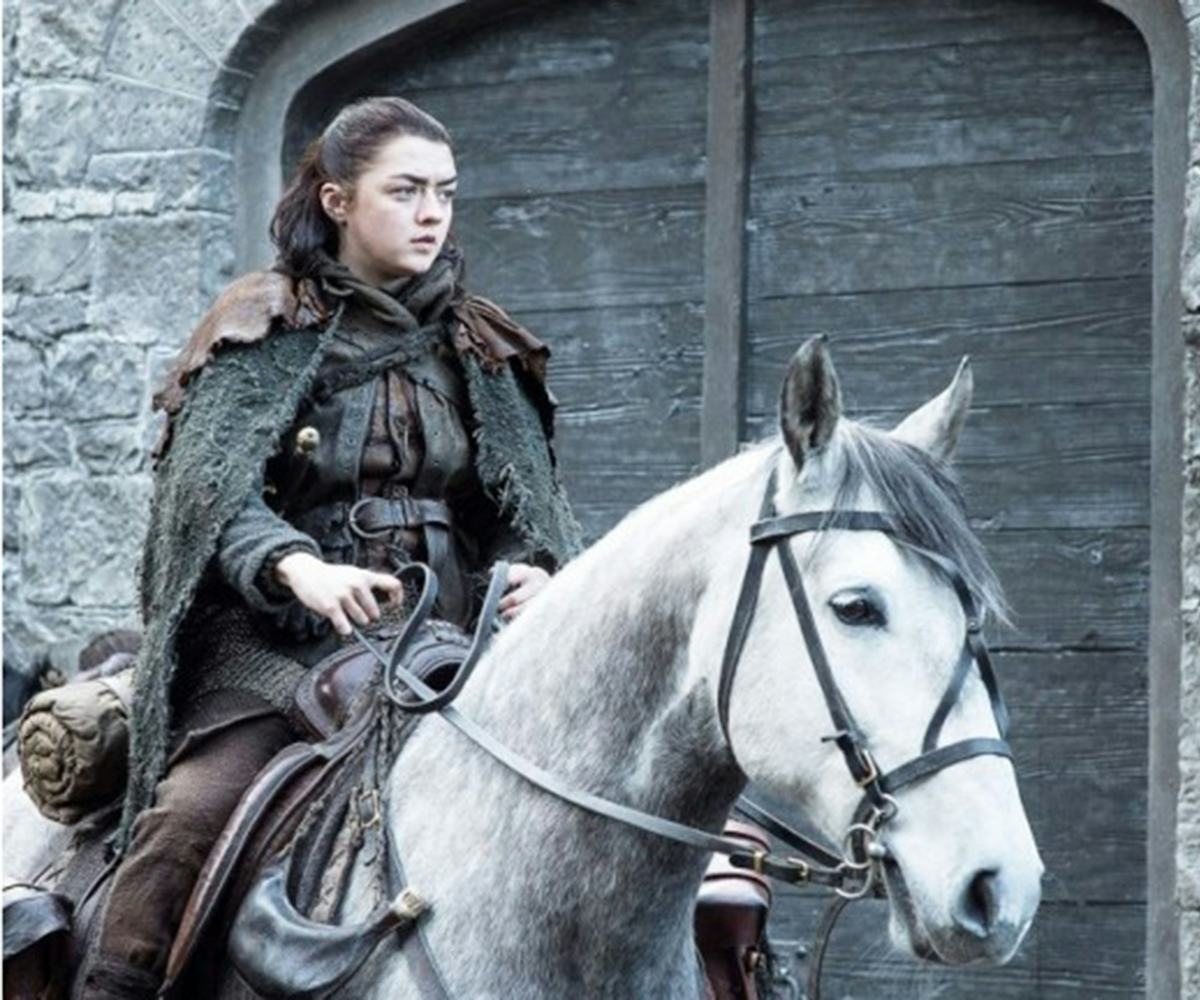 Image via HBO
Brand-New 'Game Of Thrones' Season 7 Photos Were Just Released
There's a lot more leather, fur, and dragons
Today, Entertainment Weekly released some brand-new teaser images from Game of Thrones season seven, and they're even more intense than the last batch. They include large fire-breathing dragons, a fur-clad Jon Snow, and Arya Stark looking like a badass on a white horse. And, as expected, there is a lot more leather. There are also some exclusive behind-the-scenes pics. 
While we don't know much about the next season, aside from what we've seen in the latest trailers, these photos offer a few more clues. From one trailer, called "Long Walk," we know there will be an epic battle of wills. The clip features Cersei Lannister, Snow, and Daenerys Targaryen walking stone-faced to their thrones, ending with an extreme close-up on the Night King. We don't know much, but we know winter is coming. 
You won't have to wait too much longer to find out what's in store for Westeros, since the new season airs July 16. Check out all of the new images below.