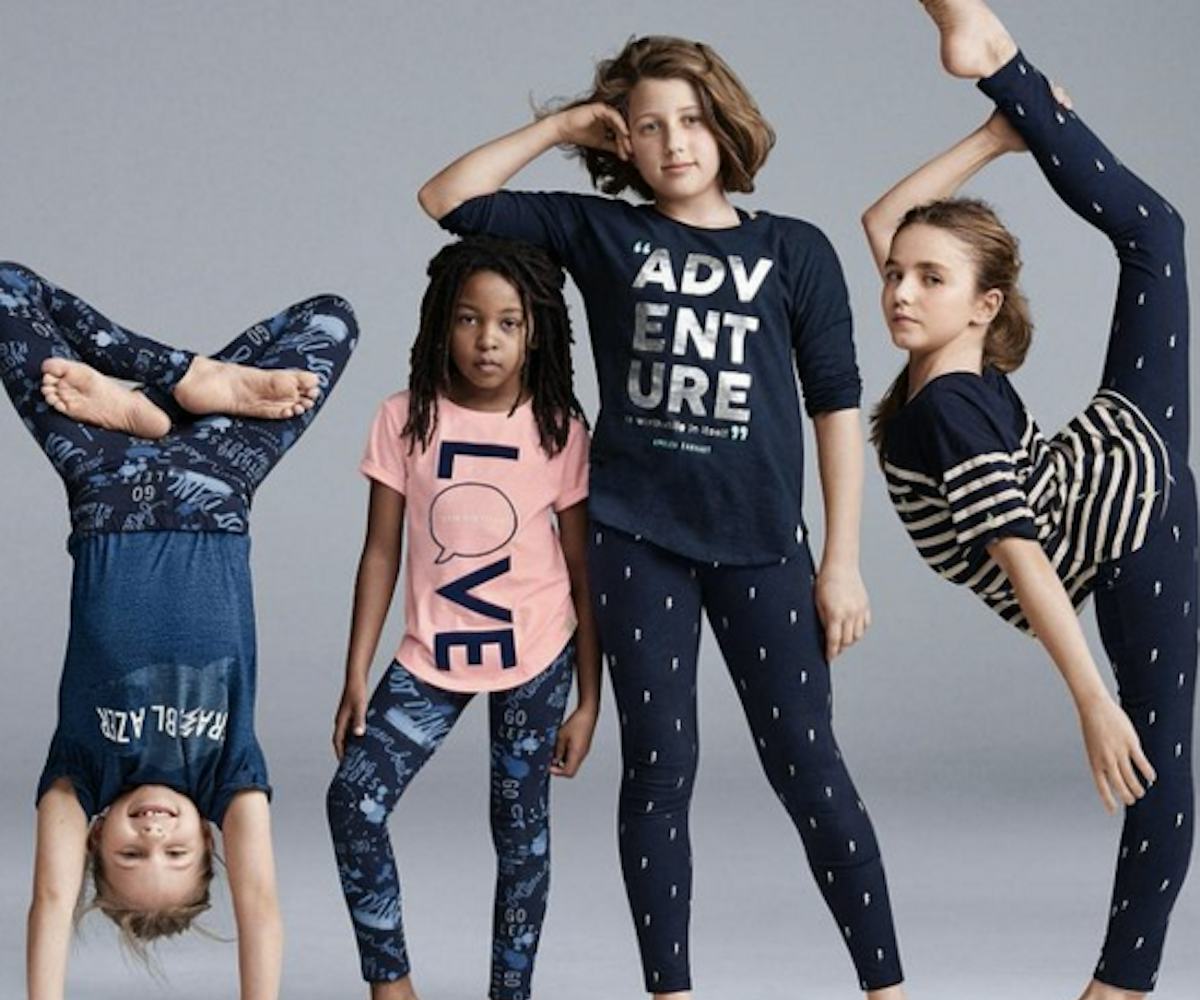 Photo courtesy of The Gap.
Gap Issued An Apology For Controversial Ad
This could have been avoided
Major jean and fleece purveyor Gap found itself at the center of tweet storm Wednesday, after an ad for its children's clothing line was deemed passively racist by more than a few online observers. The ad in question stars four child performers from Le Petit Cirque group, the world's only "all humanitarian kid circus." In it, a white girl rests her arm on the head of a shorter black girl, while other white girls pose on either side.
The image, while meant to be empowering, rubbed some people the wrong way, deeming its crude depiction of the black girl as a "prop" or "furniture." The backlash was fast and furious, forcing Gap to remove the ad and issue an apology. "As a brand with a proud 46-year history of championing diversity and inclusivity, we appreciate the conversation that has taken place and are sorry to anyone we've offended," said Gap spokeswoman Debbie Felix.
While there's very little questioning of Gap's intent with the ad, which was meant as a rally cry for girls everywhere (the caption read "Meet the kids who are proving that girls can do anything."), it may speak to a larger problem within the advertising industry. We can't help but wonder—if there was more diversity at the advertising world's executive level, could something like this could have been totally avoided?
"This GapKids campaign highlights true stories of talented girls who are celebrating creative self-expression and sharing their messages of empowerment," Felix added. "We are replacing the image with a different shot from the campaign, which encourages girls (and boys) everywhere to be themselves and feel pride in what makes them unique."