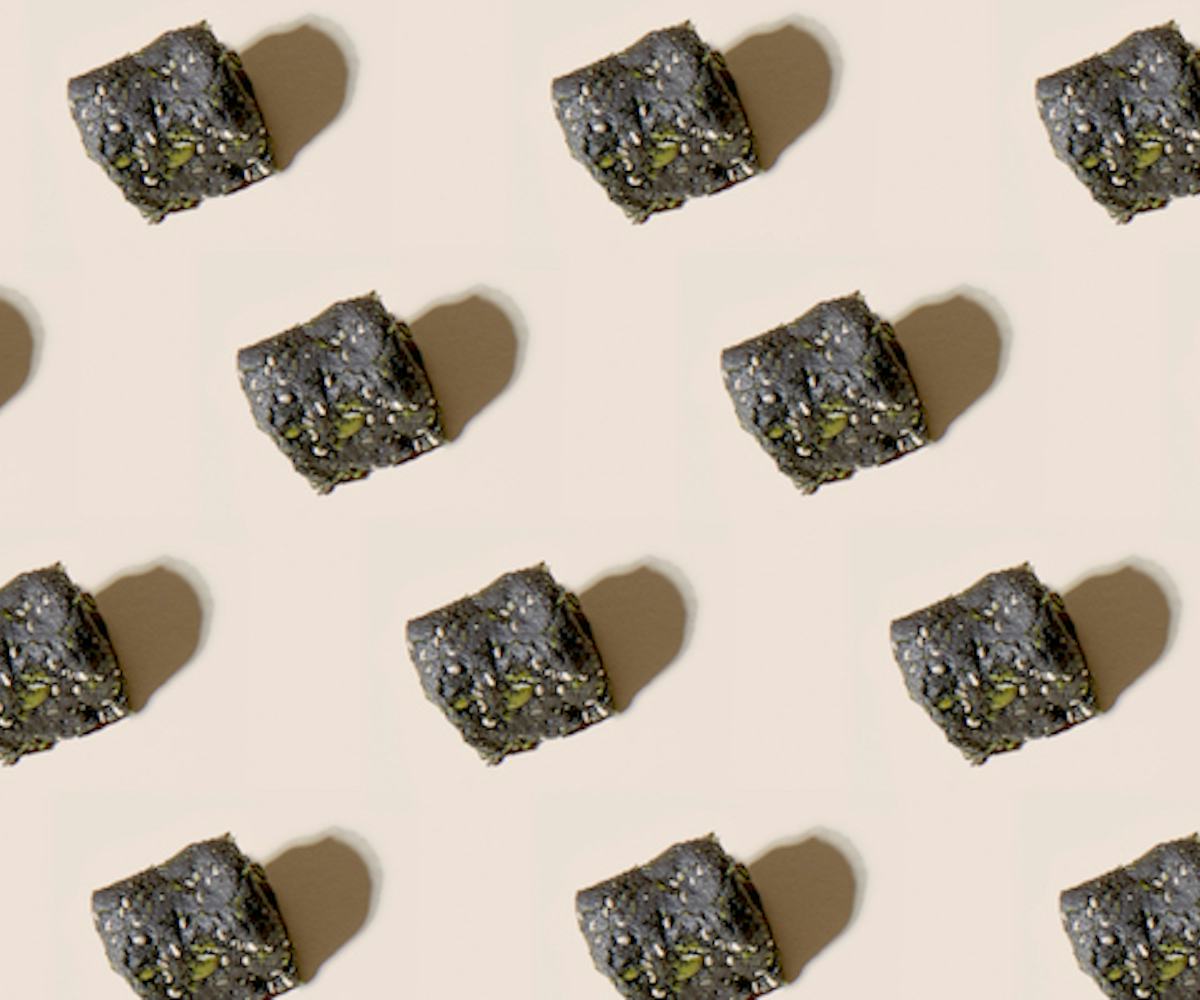 Photo courtesy of GEM
This "Anti-Vitamin" Is The Only Thing That's Ever Gotten Me To Take My Vitamins
Most things that are considered "healthy" and "good" for me aren't things that tend to hold my interest for more than a couple of days (see: eating "clean," working out, etc.). So, obviously, I'm absolutely terrible at taking vitamins or supplements of any kind.
While some people might feel like they're getting enough nutrition over the course of their normal diet, as a strict vegetarian who orders way too often from Seamless, my diet is not the most well-rounded. But no matter what kind of vitamins I've tried—from drugstore gel caps to newer, natural brands—I just can't do it consistently. Then I tried GEM.
The first supplement designed specifically for women, GEM is different from typical vitamins because it's made from real food, and, instead of coming in gel caps, they look like bite-size matcha brownies. And so while it's hard for me to remember to swallow my vitamins, I've found it's not hard at all to eat my "daily brownies"—especially because, unlike the way other vitamins mess with my digestion, I've had no stomach issues with GEM over the course of using the brand. These supplements are chock-full of B vitamins, iron, biotin, and Omega-3s, just to name a few, and they're also entirely vegan, gluten-free, soy-free, and corn-free.
I'm almost a month in, and I haven't missed a bite. Even better, I feel way less sluggish and my skin is just a tad bit glowier. (Okay, it's hard to say if that's because of GEM or not, but still.) And it doesn't hurt that they're actually pretty tasty.
GEM is available for a one-time, 30-day supply for $49, or a monthly subscription of $39. You can order your own tub, here.