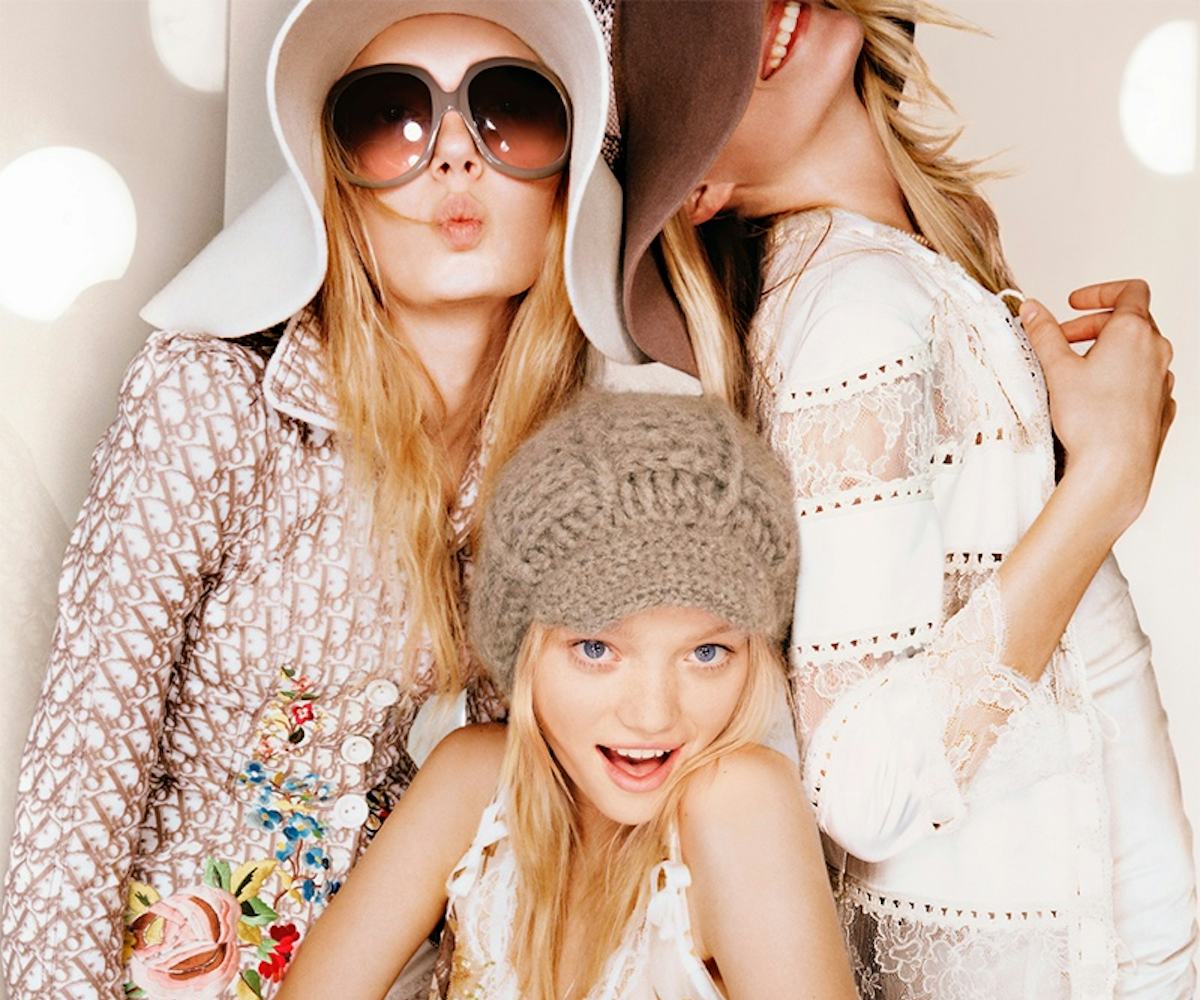 photo by nick knight
the checklist
so you wanna have the coolest #tbt ever?!
The Curator:
The News: Jill Abramson Fired From New York Times
Yesterday afternoon the New York Times sent out a memo that executive editor Jill Abramson was out and she was being replaced by the paper's managing editor Dean Baquet. Right away, that seems a little strange considering Abramson only had the job for three years, and, despite rumors that she was hard to work with, was doing a pretty great job. Then The New Yorker reports that part of the reason Abramson was canned was because she was miffed when she learned that she was making less money than her predecessor, Bill Keller. Uncool, NYT. Uncool. 
The Look: Oliver People Emmy 55 Sunglasses
The Cannes Film Festival might have just started, but the sunny, South of France vibes have been hitting me since March. I'm thinking these Oliver Peoples sunglasses will help me transform my South Street Seaport look into something more Cap d'Antibes.
The Face: NYX Baked Eyeshadow in Violet Smoke
My love affair with colored eyeshadows will probably never end, but after trying blues and reds, I think I finally found my soulmate: violet. Because brown-eyed girls need (eyeshadow) love too. 
The Inspiration: Gemma Ward, Lily Donaldson, and Lindsay Ellinsgon for Dior
Nick Knight's photos of the iconic modeling trio for Dior's 2005 campaign might have never made it to print (they were replaced by an ethereal Kate Moss), but the images are still totally awesome. We're just glad Knight shared them on his site, ShowStudio, last week. 
The Song: "Morning After Morning" -- Tiger Dare
Chill vibes, commence. 
Want to see more of Steff's obsessions? Follow her on Pinterest!