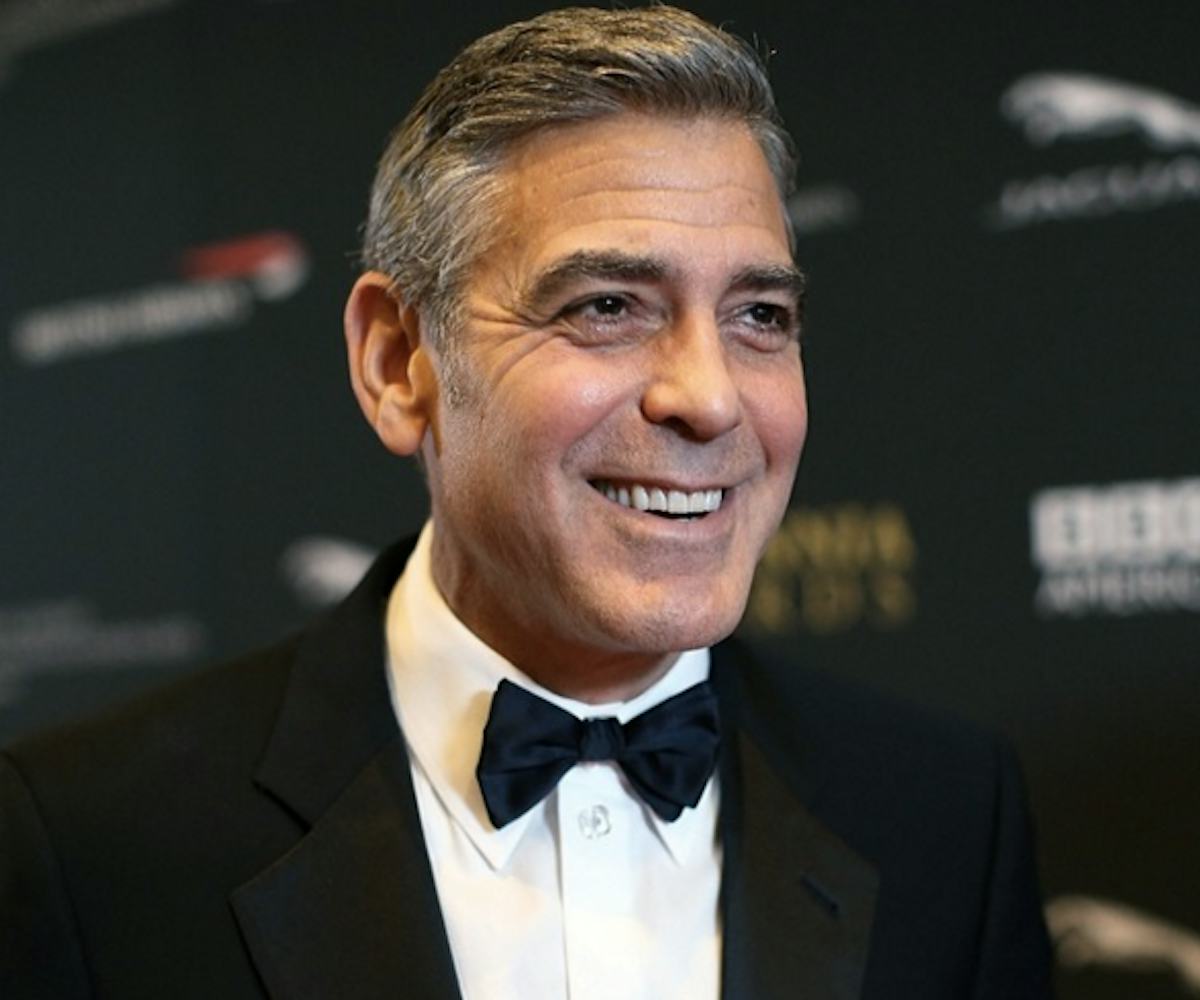 Photo via Instagram
Even George Clooney Thinks The Oscars Are Way Too White
Up untill now, the conversation in Hollywood surrounding The Academy Awards' glaring lack of diversity has been spearheaded by people of color. Spike Lee, Jada Pinkett Smith, and Will Smith are boycotting the awards, while the Academy's president, Cheryl Boone Isaacs, revealed Monday that she's "heartbroken." Actors Idris Elba and David Oyelowo both gave speeches condemning the scarcity of roles for minority actors, and even Oscar host Chris Rock couldn't hold his tongue.
On Monday, George Clooney became the most prominent white actor to weigh in on the lack of equality in Hollywood, telling Variety that if anything, there's been a regression. "If you think back 10 years ago, the Academy was doing a better job," Clooney said in a lengthy statement. "Think about how many more African Americans were nominated. I would also make the argument, I don't think it's a problem of who you're picking as much as it is: How many options are available to minorities in film, particularly in quality films?
Clooney's not wrong in his sentiment, but as Jezebel deftly pointed out, the actor is one of the most powerful people in Hollywood, and his filmmaking track record suggests that's he's as culpable for the systemic problem as anyone. 
Clooney went on to praise Jennifer Lawrence and Patricia Arquette for their loud criticism of wage disparity in Hollywood but lamented that "a woman over 40 has a very difficult time being a lead in a movie."
Clooney finished by listing the many performances by African American actors that deserved nominations (just like we did here), and even singled out Ava DuVernay, who got snubbed last year for her work directing Selma. "There should be 20 or 30 or 40 films of the quality that people would consider for the Oscars," he added. "By the way, we're talking about African Americans. For Hispanics, it's even worse. We need to get better at this. We used to be better at it."
Hopefully, Clooney will finally put his money where his mouth is.