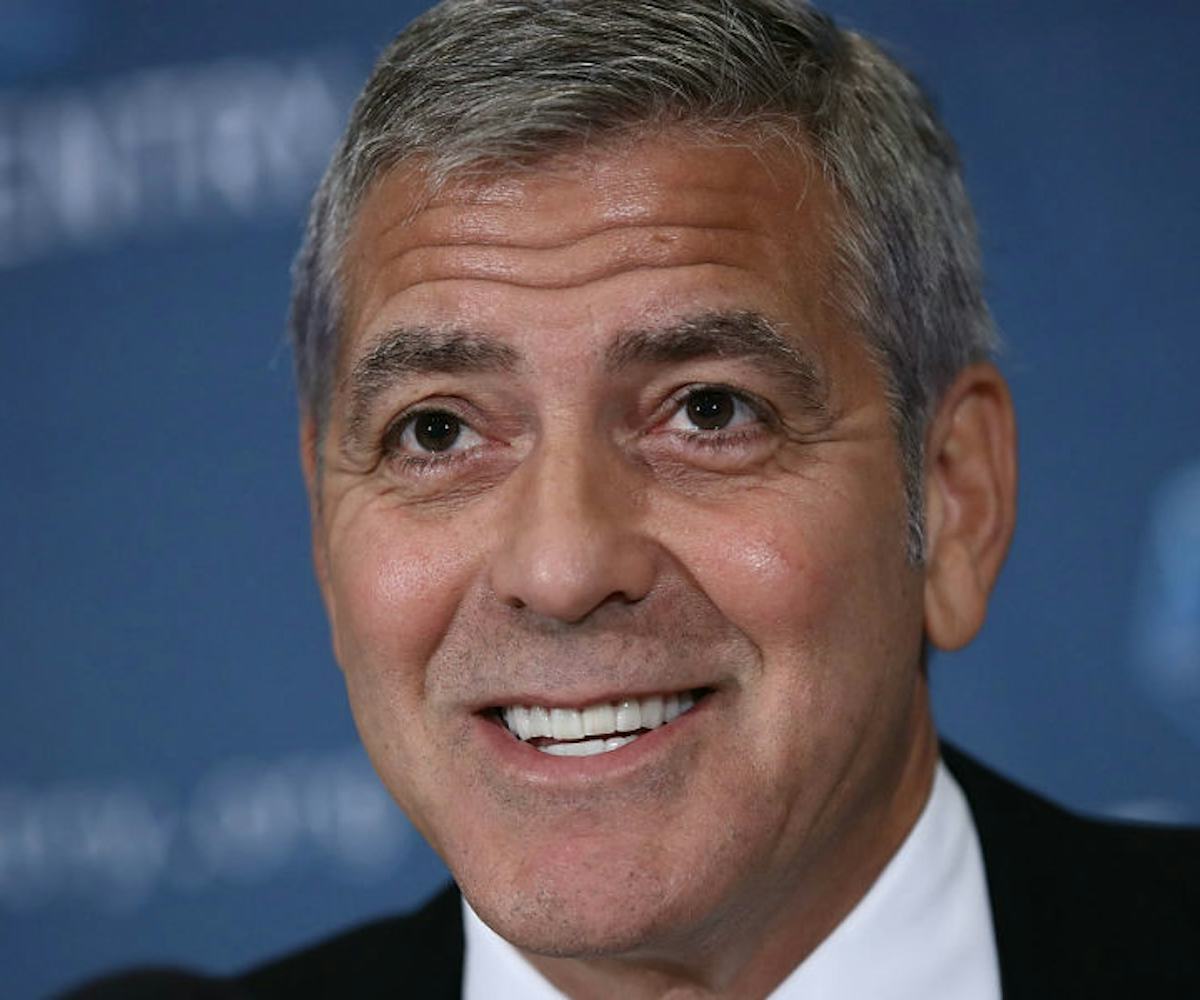 George Clooney Pens A Touching Letter To Parkland Students
"You make me proud of my country again"
The Parkland student survivors refuse to stay silent. The group—as well as other activists—are fighting for stricter gun-control laws and speaking out against gun violence. They're doing it on the streets, as well as on magazine covers. They're making sure society and, most importantly, the current administration know that they won't stand idle until change is implemented. In response, many celebrities have pledged their support, including George and Amal Clooney who donated $500,000 to support The March For Our Lives. Now, on the eve of the demonstration in Washington D.C., George has also penned a letter to three Marjory Stoneman Douglas High School students via The Guardian.
He starts off his note by congratulating Emma Dowd, Lauren Newman, and Rebecca Schneid of the Eagle Eye, the student newspaper that has taken over The Guardian's website in honor of March For Our Lives, for the incredible work that they're doing to make the country a safer place. 
"Amal and I are 100% behind you and will be marching in DC on the 24th, but we both feel very strongly that this is your march. Your moment," he writes. "Young people are taking it to the adults and that has been your most effective tool." No adults will be speaking on the stage during tomorrow's demonstration, which, he notes, "is a powerful message to the world that if we can't do something about gun violence then you will." 
He reiterates that this time belongs to their generation and that they can use it to learn from young people and educate others. "You could talk to a dozen kids like the young kids from Chicago and LA that Emma met with. You could take over The Guardian and make it tell the stories of children by children." He concludes the letter writing: "You make me proud of my country again."
Read the letter in full here. Learn more about March For Our Lives, here.