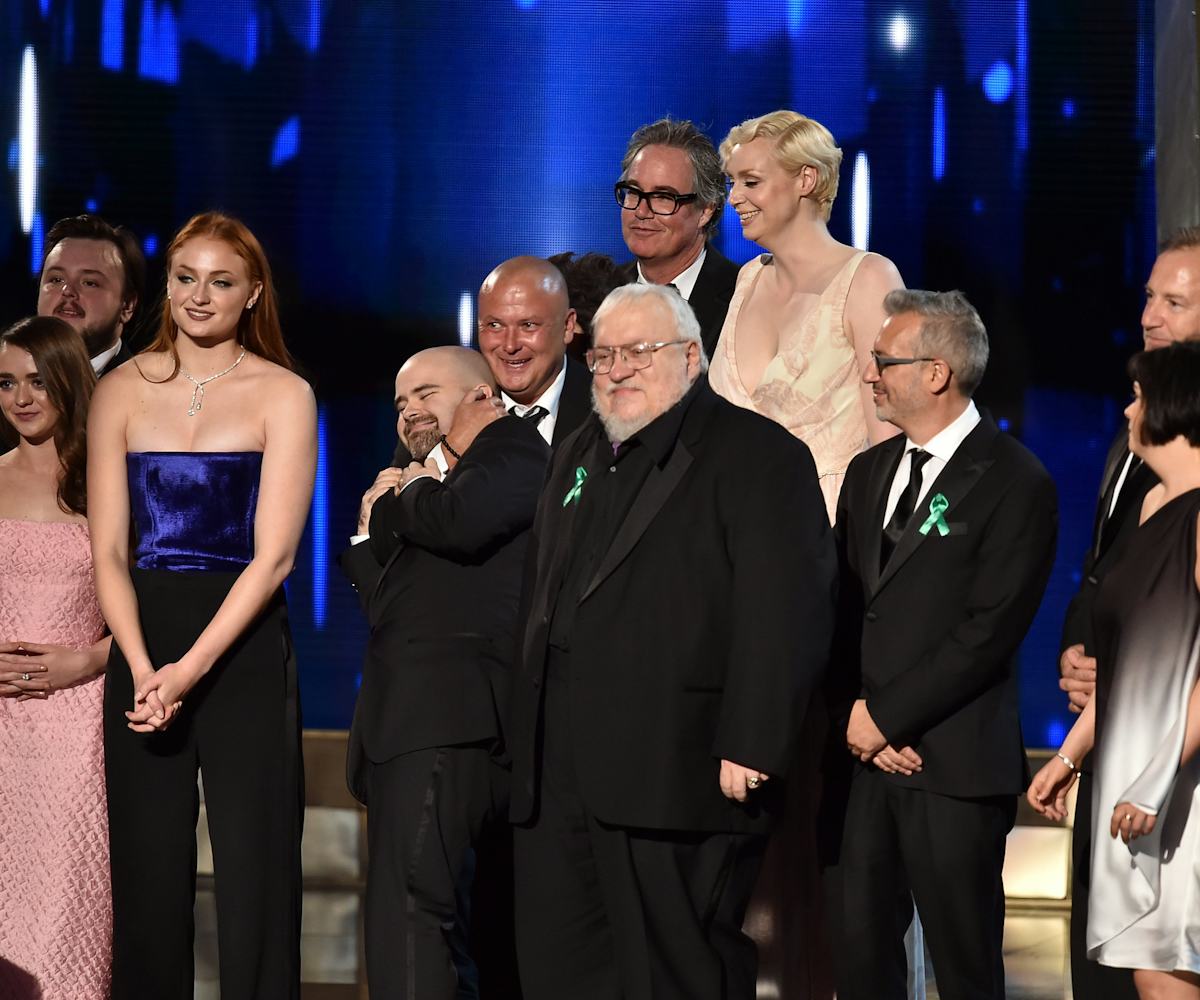 Photo by Kevin Winter/Getty Images Entertainment
Another George R. R. Martin Book May Be Headed To TV!
Good news for fans of Game of Thrones author George R.R. Martin: It looks like another one of his blood-and-sex-kissed works may be heading to TV. A blog post from Martin suggests that The Skin Trade, a novella-length story by the Song of Ice and Fire author, is close to landing at HBO's sister premium-cable network, Cinemax.
Though from the same wonderfully detail-oriented, somewhat-depraved mind, there are some very strong differences between the two properties. Unlike Game of Thrones—which channels "Dungeons and Dragons"—The Skin Trade happens in present time and in our present world, though with a few minor changes (the existence of werewolves being chief among them).
The noirish tale of a private investigator who teams up with a collections agent who just so happens to be a werewolf (yup), The Skin Trade first appeared in the 1988 horror anthology Night Visions 5, predating Martin's Westeros-set Ice and Fire series by almost a decade. 
While our interest is high, nothing is set in stone so far. Martin appears hopeful, though indefinite about The Skin Trade's prospects. "You never know where things will end," he says. "If they like the script, we'll shoot a pilot, and if they like that, hey, who knows, maybe we'll get a series on the air." To be clear, it appears that Martin is involved only tangentially in the series' development (certainly, he's got plenty on his plate with HBO's GoT and the creation of more Ice and Fire novels).
Honestly, we'd be down for this series even if it didn't stem from a GRRM work. A detective show featuring a female lead with a werewolf partner on TVs most sextastic channel could very well fill the hole the departure of True Blood left in our hearts. As well, between the bonkers Banshee and the brilliant The Knick, Cinemax has been making some fine television as of late. Fingers crossed.
(Via Not A Blog)