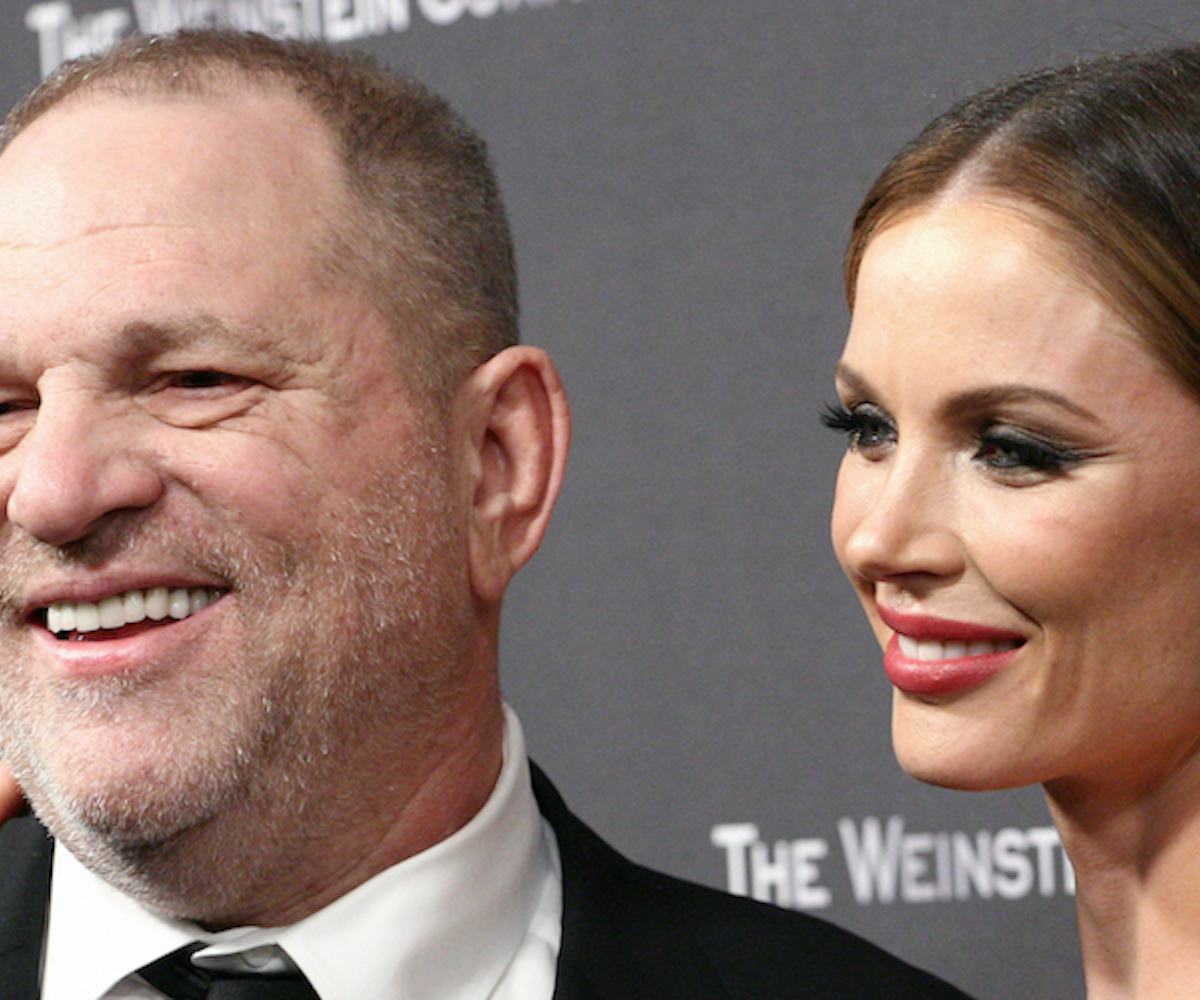 photo by Earl Gibson III / getty images
Georgina Chapman Says Harvey Weinstein Allegations "Broke" Her
She finally reveals what it was like in the aftermath of the scandal
Georgina Chapman finally spoken out about the allegations against her estranged husband, Harvey Weinstein. In a new interview for Vogue's June issue, the Marchesa co-founder and designer opened up about the aftermath of the scandal, stating that she felt "humiliated" and "broken" after over 60 women accused the disgraced Hollywood mogul of rape, sexual misconduct, and sexual harassment. Chapman announced in a statement she was leaving Weinstein after 11 years of marriage after the allegations first broke in October, but has stayed silent since.
In the article, the designer opened up to writer Jonathan Van Meter about how the allegations made her feel and how she's been keeping a low profile for the past six months. During last season's NYFW, the designer opted out of doing a presentation for Marchesa's collection. "I was so humiliated and so broken that I didn't think it was respectful to go out… I thought, 'Who am I to be parading around with all of this going on?' It's still so very, very raw. I was walking up the stairs the other day and I stopped; it was like all the air had been punched out of my lungs."
She also opened up about seeking therapy in the aftermath of the scandal. "At first I couldn't, because I was too shocked. And I somehow felt that I didn't deserve it. And then I realized: This has happened. I have to own it. I have to move forward. There was a part of me that was terribly naive—clearly, so naive. I have moments of rage, I have moments of confusion, I have moments of disbelief! And I have moments when I just cry for my children. What are their lives going to be? What are people going to say to them?… It's like, they love their dad. They love him. I just can't bear it for them!"
Despite the decades-long list of accusations against Weinstein, Chapman says she "never" felt suspicious of her husband. "Absolutely not. Never. And I've never been one of those people who obsesses about where someone is."
In her editor's letter, Anna Wintour said she believed that Chapman "had no idea about her husband's behavior. Blaming her for any of it, as too many have in our gladiatorial digital age, is wrong. I believe that one should not hold a person responsible for the actions of his or her partner. What Georgina should be receiving is our compassion and understanding."
You can read her profile in full, here.