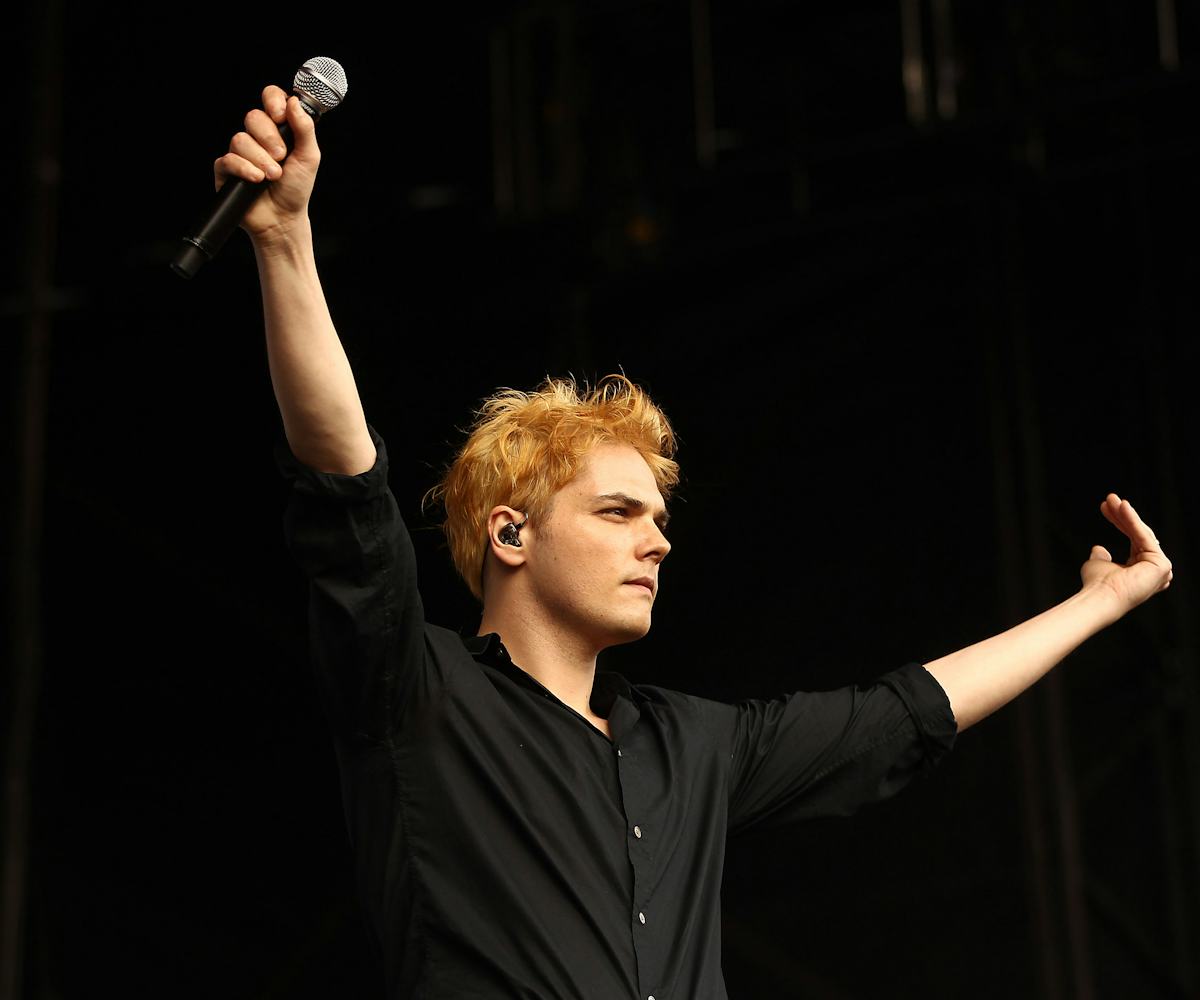 Photo by Mark Metcalfe/Getty Images
My Chemical Romance's Gerard Way Has Comic Series Coming To Netflix
Emo kids new and old, listen up! Your middle school crush, My Chemical Romance frontman Gerard Way, has got some major news: His graphic novel series is being adapted into a live-action show for Netflix.
The Umbrella Academy is a series of graphic novels written by Way, illustrated by Gabriel Bá, and follows the lives estranged family members, who come together to investigate the death of their father. The best part of this mystery? The family is far from average—in fact, they're all superheroes. 
Netflix signed a 10-episode order for the graphic novels, bringing them to life with a live-action series, following in the footsteps of previous comic adaptations like Jessica Jones, Iron Fist, and Luke Cage. 
We can already tell the show will follow dark themes, as the pilot script is reported to be written by Jeremy Slater, the creator and executive producer of the TV series The Exorcist.
There's no word on when the series will be available, but in the meantime, we'll be digging out our old J-14 posters and starting a petition for The Black Parade to be the show's official score.