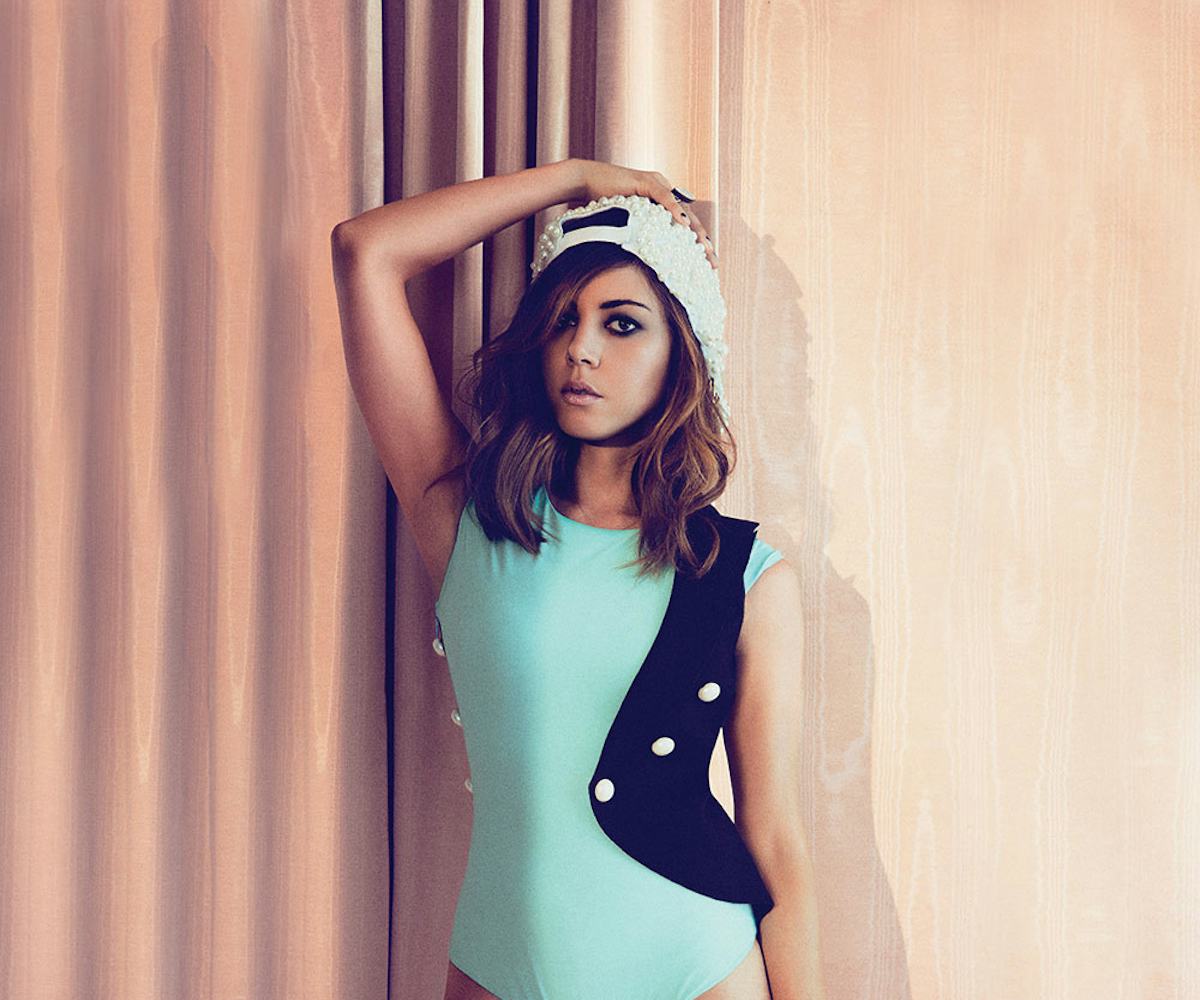 photo by zoey grossman
Get the Look: Aubrey Plaza's Cover Shoot
smokey eyes + tousled waves.
We think it's safe to say that anyone who picked up our September issue (AKA you) probably freaked out at the sight of our rad cover girl Aubrey Plaza and the posh-but-pretty get-ups we put her in for her uptown-girl inspired shoot. And although most of us can't get our hands on an Emporio Armani bodysuit or a Moschino belt (sigh), we can definitely scoop up the awesome beauty products that totally completed the look. From pretty lip shades to must-have hair products, Aubrey's look focused on neutral colors and natural-looking shimmer and shine. Basically, we took the girl who's already known for her sassy and sarcastic, eyeliner-tastic face and threw in some elegant additions to take her from comedic to classy. 
charlotte tilbury luxury palette in the sophisticate, $52
This palette includes four cool neutral shades that are meant to last you "from desk to dusk to disco"—we'll take it!
charlotte tilbury k.i.s.s.i.n.g in nude kate, $32
Although the nude shade looked absolutely amazing on Aubrey, it comes in colors for every skin tone, so you basically can't lose. (Oh, and did we mention that it's great for sun protection?)
charlotte tilbury lip lustre in seduction, $22
This low-key lip lacquer perfected her pout by adding some shine for fuller looking lips.
bumble and bumble surf spray, $26
The actress' ombre waves were enhanced by this salt-infused spray that evokes majorly cool surfer-girl hair. 
bumble and bumble thickening full form mousse, $29
This mousse was a styling essential and held Aubrey's hair together all day despite all the adorable shenanigans she pulled on set (which you can see in her behind-the-scenes polaroids).