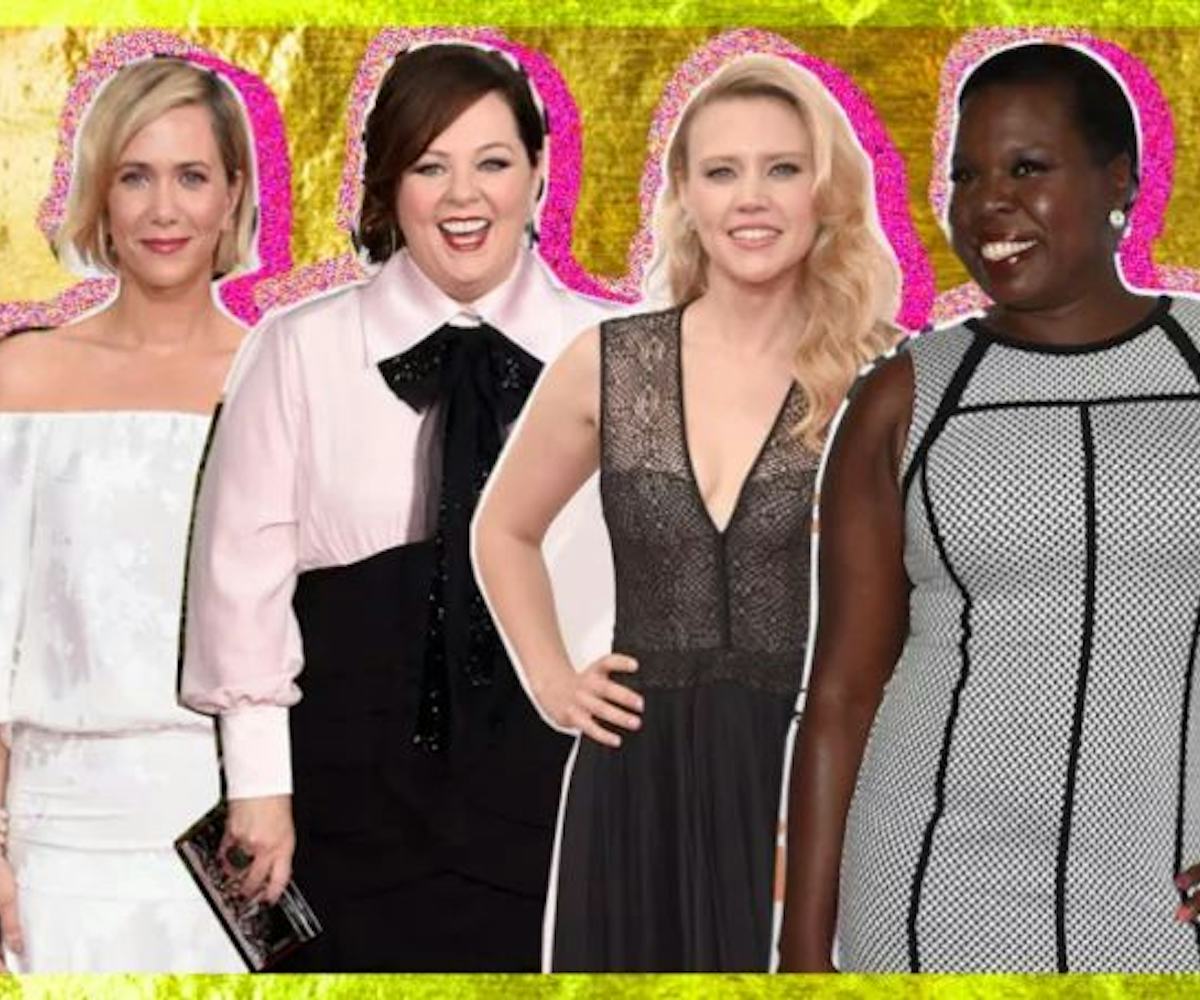 photos via getty images
your official, new ghostbusters are here
Over the past couple months, there have been bits and pieces of information released about the new Ghostbusters movie—most importantly, the gang is all-female, they've got fun uniforms, and Chris Hemsworth is playing the secretary. Needless to say, we can't wait for its release.
Directed by Paul Feig, the film has a stellar cast: Kristen Wiig, Leslie Jones, Kate McKinnon, and Melissa McCarthy star as the four Ghostbusters. And while we've gotten individual photos of the cast in various costumes in the past, a first photo of the gang dressed in their ghostbusting uniforms has been released. We now have a clearer image of what the newest Ghostbusters look like as a crew.
Even in the neutral-colored uniforms, the four women look ready to kick ass. And we'd like to give a special shoutout to McKinnon's fabulous sunglasses and hair.
Head over to Buzzfeed to check out the photos.