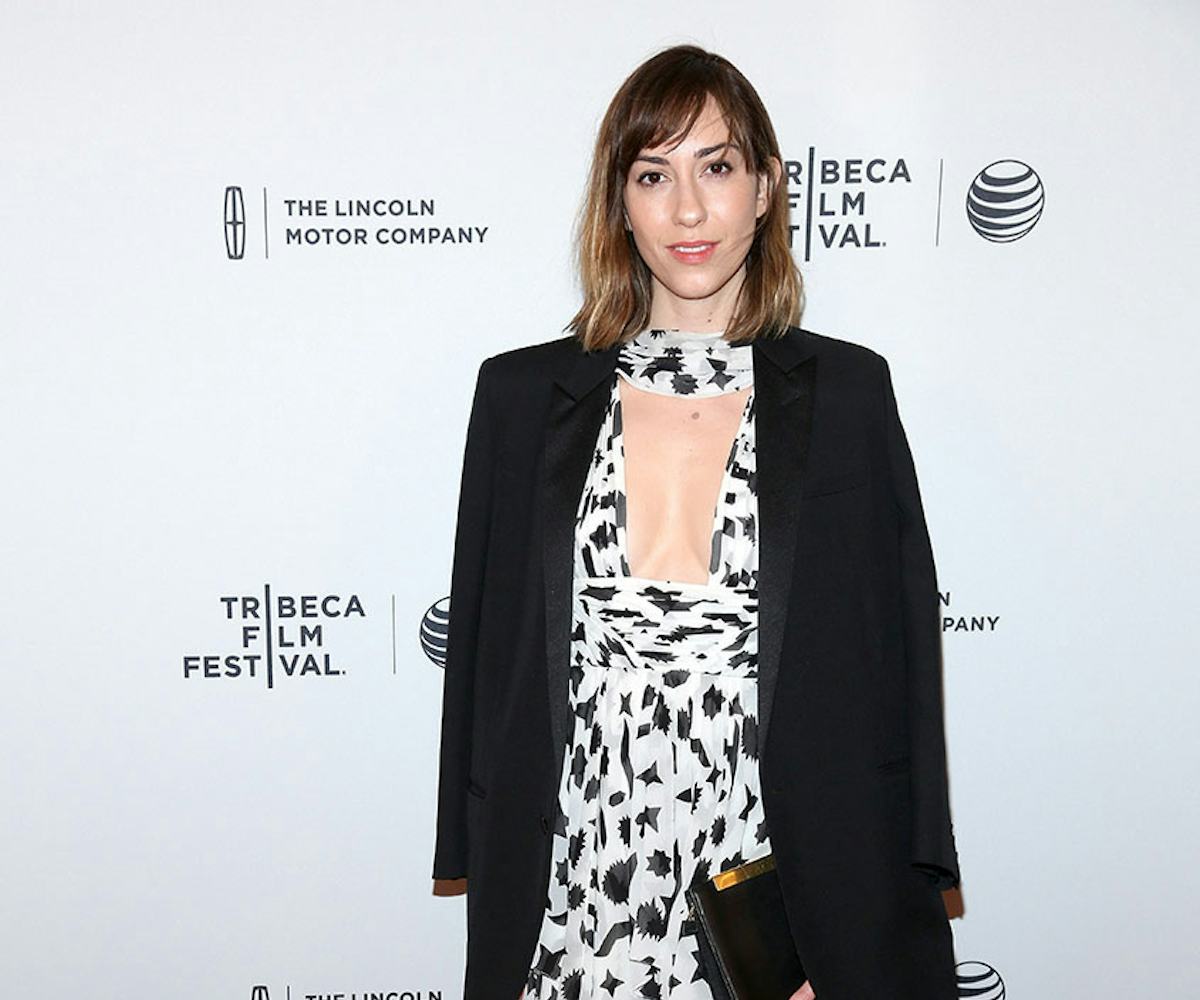 photo by getty images
best dressed: gia coppola
black, white, and saint laurent.
It's no secret that talent runs in the Coppola family, and with famous members like Francis Ford and Sofia, it's only natural for the youngest of the bunch, Gia, to start making a name for herself. Judging by the reviews of her directorial debut, Palo Alto, it's safe to say she's off to a pretty good start.
Not only is the young director super talented, but she's got killer style too. Coppola made an appearance at the Tribeca Film Festival in a black and white Saint Laurent mini dress with a plunging neckline proving that a little skin goes a long way. She completed the look with an oversized black blazer and pointy ankle strap heels.
Dying to try out Gia's edgy look? Check out our picks below!
MUST: Topshop Blazer -- $90
TRUST: Guess Pumps -- $110