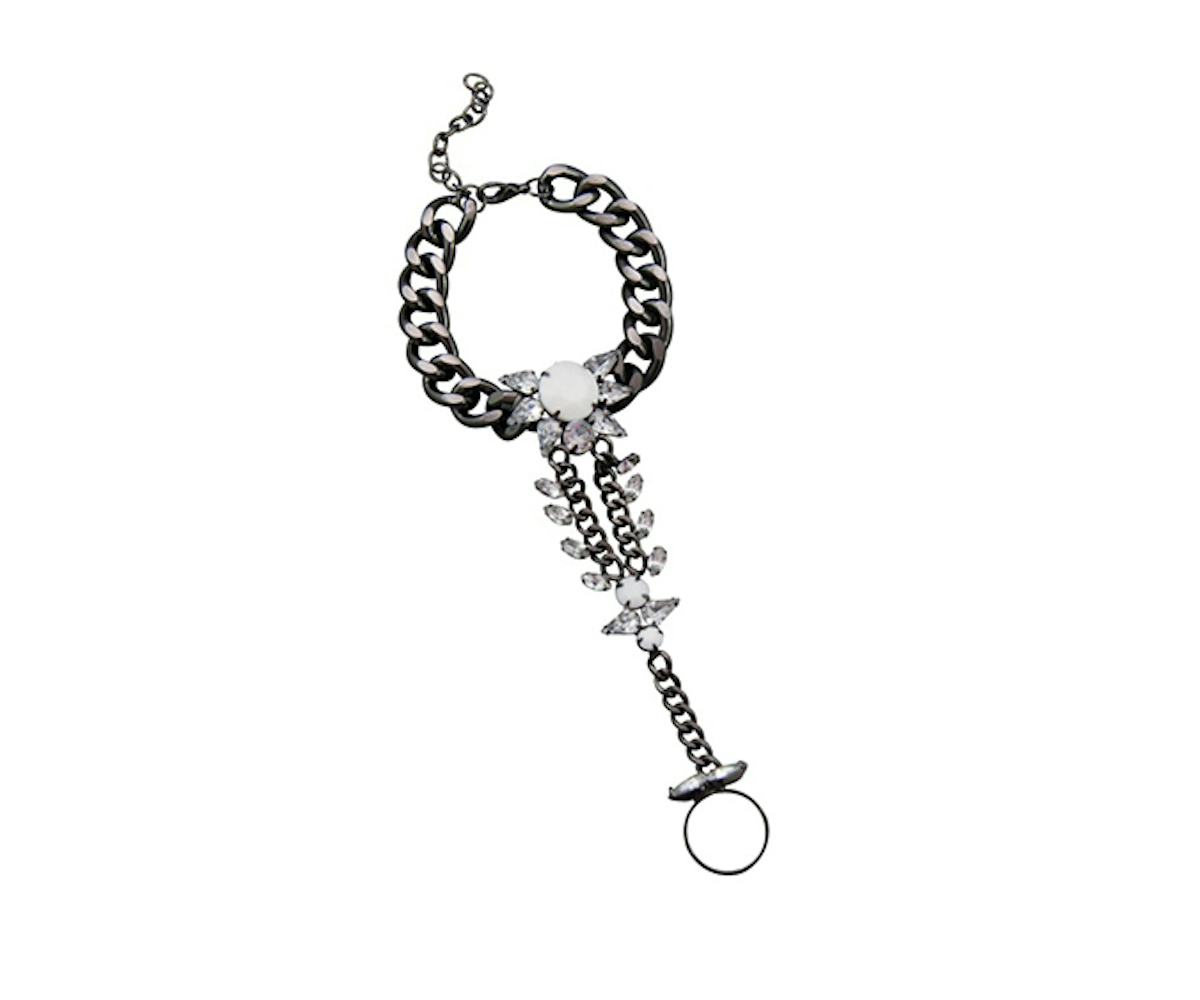 the nylon gift giveaway: 8 other reasons hand piece
enter to win this awesome bracelet-ring combo!
The holiday season is here and while we've been showing you the coolest things you can buy for others--and yourself!--we're also treating you to the most awesome gifts. That's right, we've got some presents for you. From now until December 23rd we'll be giving away an awesome item, so check back daily to find out each day's awesome giveaway.
The holiday season is all about bling. From shiny dresses to statement necklaces, the more glittery your outfit is, the better. That's why we're giving away 8 Other Reasons jeweled hand piece. With a gunmetal finish, jeweled pendants, and a glimmering center stone, this bracelet-meets-ring combo is exactly the piece you need on your hand when your reaching for your second--or fifth--glass of eggnog. 
Enter to win below!