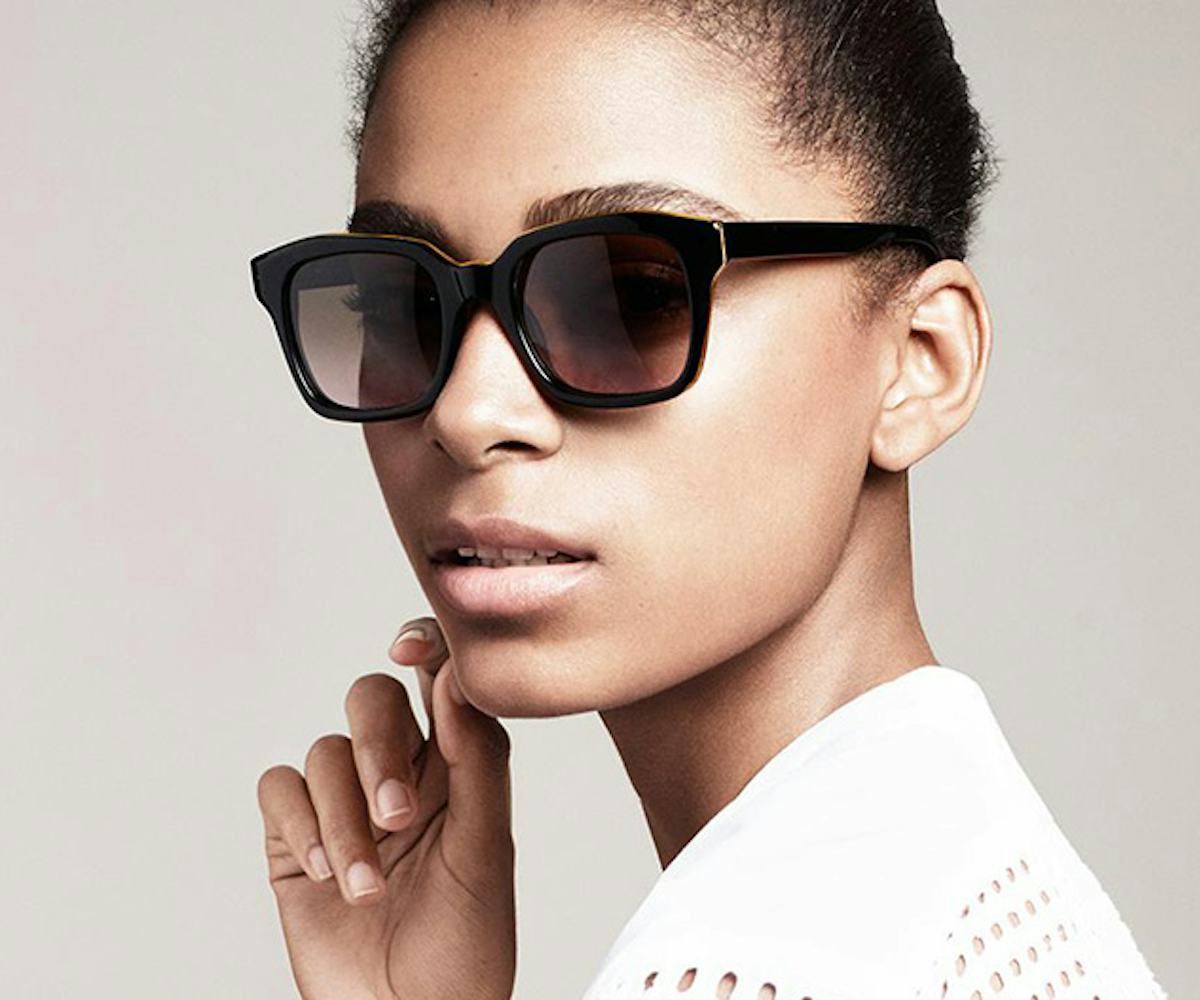 Photo: Courtesy of Warby Parker.
11 Awesome Gifts That Give Back: A Guide
'Tis the season for giving and this year, we're kicking our gift-guide season off with something a little more charitable. There's a certain kind of joy one gets from gifting a present you know the receiver is going to fawn over. Well, why not double that feeling? There are a slew of brands and organizations out there making it possible for your purchases and donations to help out people in need across the globe. They're gifts that give back, if you will. So, while you watch your friends, sibling, parents, or S.O. open their gifts, know that you're also giving someone else in the world the same sense of joy. Now that's definitely something to be thankful for.
Ann Taylor's Elephant Necklace
This year, Ann Taylor will be donating 50 percent of your purchase from its Elephant Necklace to the St. Jude Children's Research Hospital. Elephants, they say, are good luck; so not only are you helping a solid cause, you're giving the gift of luck! How cool.
Ann Taylor, Elephant Necklace, $59.50, available at anntaylor.com.
Alicia San Marcos Handmade Bags
The creation story behind the Alicia San Marcos brand is one that uses a tragic illness for good. Alicia Angel was an inspiration, and as such, inspired a company dedicated to serving the needs of the education system in underserved parts of Guatemala. Ten percent of your purchase goes toward supporting nonprofit organizations dedicated to children's education.
Alicia San Marcos, Carmelita Leather Shoulder Bag, $215, available at aliciasanmarcos.com.
World Vision Bike Donation
This year, instead of purchasing a gift, one of World Vision's ideas is donating. A donation of $100 will help give a girl in countries like Cambodia and India a bike. It's an unfortunate reality that many girls are forced to drop out of school because of the danger getting there poses. This donation gift will help support their education, dreams, and safety.
Sackcloth & Ashes' Royale Alpaca Throw
Who doesn't want to cuddle up in a warm, fuzzy throw? By purchasing this blanket, you will be also helping out a local homeless shelter, because Sackcloth & Ashes will be donating one blanket for every blanket sold.
Sackcloth & Ashes, Royale Alpaca blanket, $129, available at sackclothandashes.com.
The RxArt Coloring Book
With the help of Coach, RxArt released its fifth edition of the Between the Lines coloring book. Inside its pages lies 52 contemporary artists' work for you to, well, color. (Who ever said coloring was a children's activity is so very wrong.) What's more, all the proceeds will go to support RxArt's hospital projects.
RxArt, Between the Lines: A Coloring Book by Contemporary Artists, Volume 5, $20, available at rxart.com.
Freely Given Movement's Apparel
The Freely Given Movement is all about helping families in crisis. Through social media and clothing, it seeks to be a voice for those families whose voices aren't being heard. It's through its limited-edition, local artist-designed apparel sales that a ton of support comes in. One-hundred percent of your purchase goes toward the Movement.
Freely Given Movement, FG Collection Zip Hoodie, $52, available at freelygivenmovement.com.
ModCloth x Schoola x Malala
This year, ModCloth teamed up with Schoola, a fundraising platform dedicated to children's education, to provide some pretty great discounts. What's more, 40 percent of your purchase will go directly to the Malala Fund, which is dedicated to helping secure girls' rights to an education.
ModCloth, Pink Dress, $30, available at schoola.com.
Empowered By You x Rebecca Minkoff
Rebecca Minkoff joined forces with Empowered By You this year for a holiday box set that gives back. It's a stocking stuffer-sized box filled with three of Empowered By You's seamless panty designs. Empowered By You is all about letting lingerie uplift the person who wears it, and Rebecca Minkoff's holiday prints only add to that. Twenty percent of the purchase will go toward helping empower women out of poverty through microfinance programs. Essentially, your purchase will give a woman in need the tools to help create her own business. Now that's empowerment.
Empowered By You, Rebecca Minkoff Capsule Panty Collection, $65, available at rebeccaminkoff.com.
UNCVRD
Not only are Jen Bedrossian's jewelry designs highly covetable and nostalgic, 40 percent of your purchase will be donated to Gems Uncovered, a fund that seeks to help survivors of human trafficking.
UNCVRD, Barely-There Handlet, $48, available at uncvrdjewelry.com.
Warby Parker's Thea Collection
When you buy a pair of Warby Parker's, Warby Parker donates a pair to someone in need. This season, it launched a limited-edition line of sunnies called the Thea collection. There are three frames (the Lovett, the Grace, and the Penrose) and each have a line of 24-karat gold-coated steel in them. The brand says they're "an ode to Thea, the goddess of sight who gave gold and other metals and gems their luster." These will surely give you some luster, too. Plus, when you know you're helping someone see, that's all the more reason to shine on a little more.
Warby Parker, Lovett in Jet Black, $195, available at warbyparker.com.
Bloomingdale's x Little Brown Bear x Child Mind Institute
This year, Bloomingdale's has teamed up with the Child Mind Institute, a nonprofit dedicated to serving children and families living with mental health and leaving disorders. If you purchase one of Gund's Little Brown Bears, $3.50 of that purchase will benefit the Institute. Also, 20% of your purchase of Alex and Ani's Charity By Design: Little Brown Bear charm bangle will be donated, too!
Gund, Holiday Bear 2015, $18, available at bloomingdales.com; Alex and Ani, Little Brown Bear Expandable Wire Bangle, Charity by Design Collection; $28, available at bloomingdales.com.