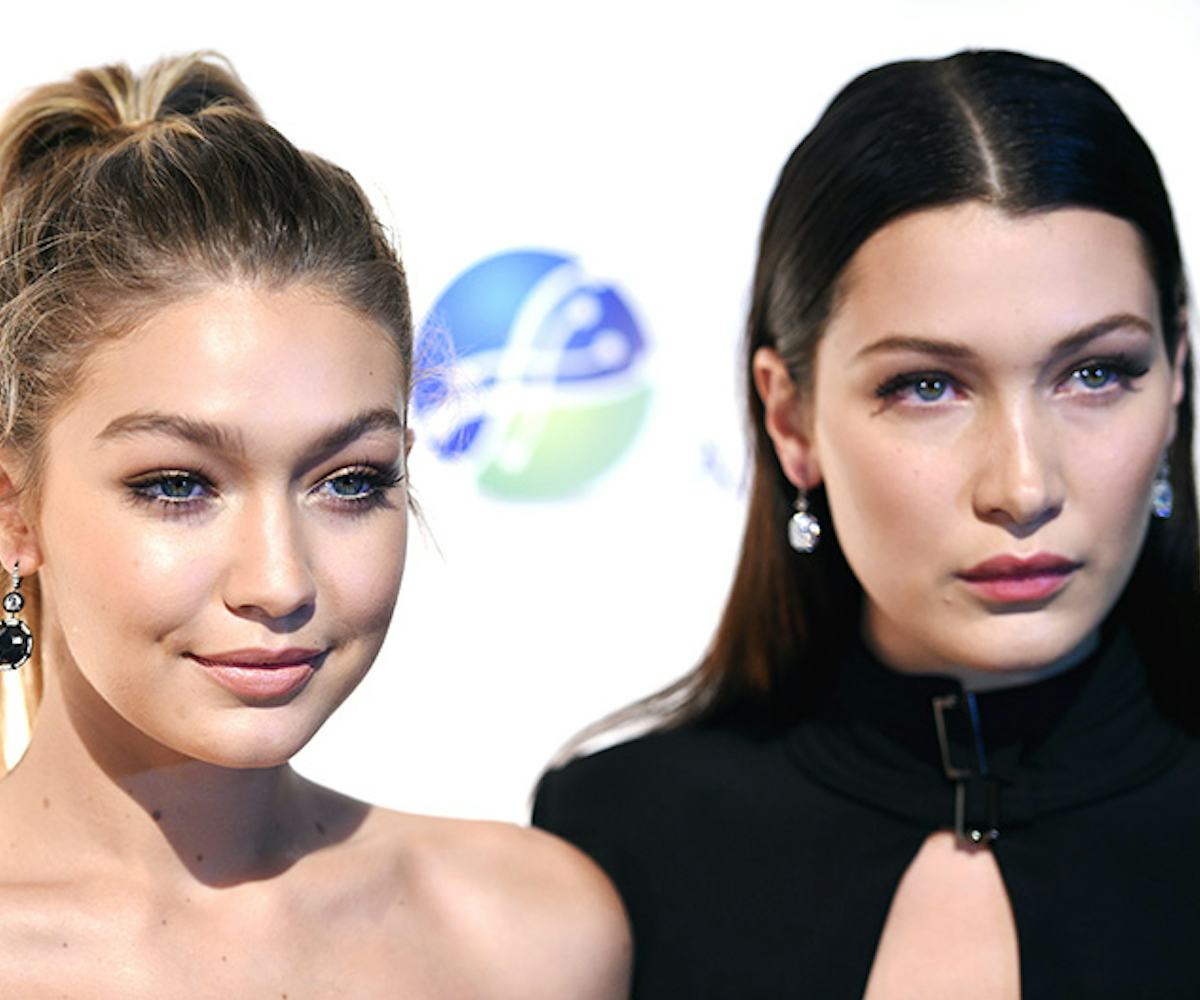 Photo by Dimitrios Kambouris/Getty Images for Global Lyme Alliance.
Gigi + Bella Hadid Made Their Chanel Couture Runway Debut
We all remember our firsts: first love, first kiss, first car, first you know... For most of us, though, there aren't a bajillion cameras flashing in our faces as we saunter for the first time around a fancy-pants runway wearing Chanel Haute Couture like in Gigi and Bella Hadid's case.
Fashion's favorite sisters and modeling duo made their Chanel Couture debut at the famed French fashion house's spring 2016 couture show in Paris, Tuesday morning. The ecology-themed show featured a plethora of fashion's other favorite thing: capes. Gigi closed out the cape portion of the event, wearing a shin-length ivory dress, matching cape, and matching sequin fanny pack that looks big enough to house an iPhone 6s Plus, and only an iPhone 6s Plus. 
Photo by Pascal Le Segretain/Getty Images.
For her role, Bella wore a floral fanny pack that wrapped around a body-hugging pearl gown with floral accents. The peony colors sharply contrasted her dark brown hair. The beauty, too, was divine with its overly exaggerated, but elegant take on the cat eye and larger-than-life 'dos fit for a couture Princess Leia. Bella took to Instagram after the show to share the love. "So honored to walk for Chanel Couture today," she captioned. "[Thank] you Karl, @aurelieduclos & #virginieviard...So so much love, what a beautiful show." Talk about a first you'll never forget.
Photo by Pascal Le Segretain/Getty Images.