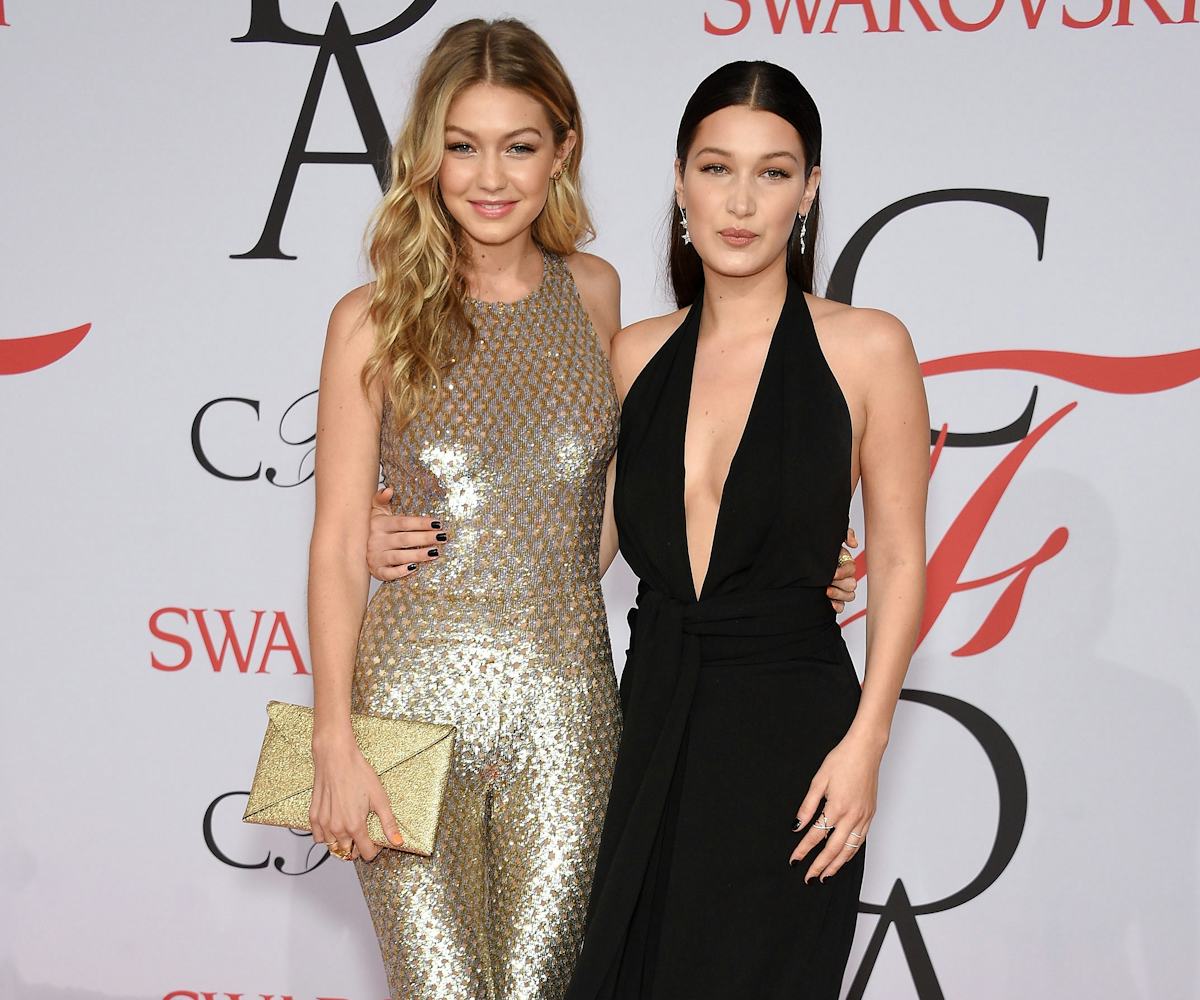 Photo: Dimitrios Kambouris/Getty Images.
Gigi And Bella Hadid's Love For 'High School Musical' Is Endearing
we're literally all in this together
Here's some nostalgia for ya. High School Musical is set to ring in its tenth anniversary. The original film was released back in 2006. Feel old now? That said, we're definitely not too old to not remember all of the lyrics and choreography for each and every musical number. Neither are Gigi and Bella Hadid. Both of whom recently showed off their dance skills as they broke down "We're All In This Together" via Snapchat. HSM alum Ashley Tisdale appreciated their mini performance, as displayed in a tweet with a row of heart eye emojis. If director Kenny Ortega was ever thinking about doing an HSM revival, we highly recommend that he cast the Hadid sisters for leading roles.
Moving into 2016, we sense that their 16-year-old brother Anwar is going to have his big breakout moment, so we'll definitely continue to keep tabs on this talented family. Watch the cute clip, below.