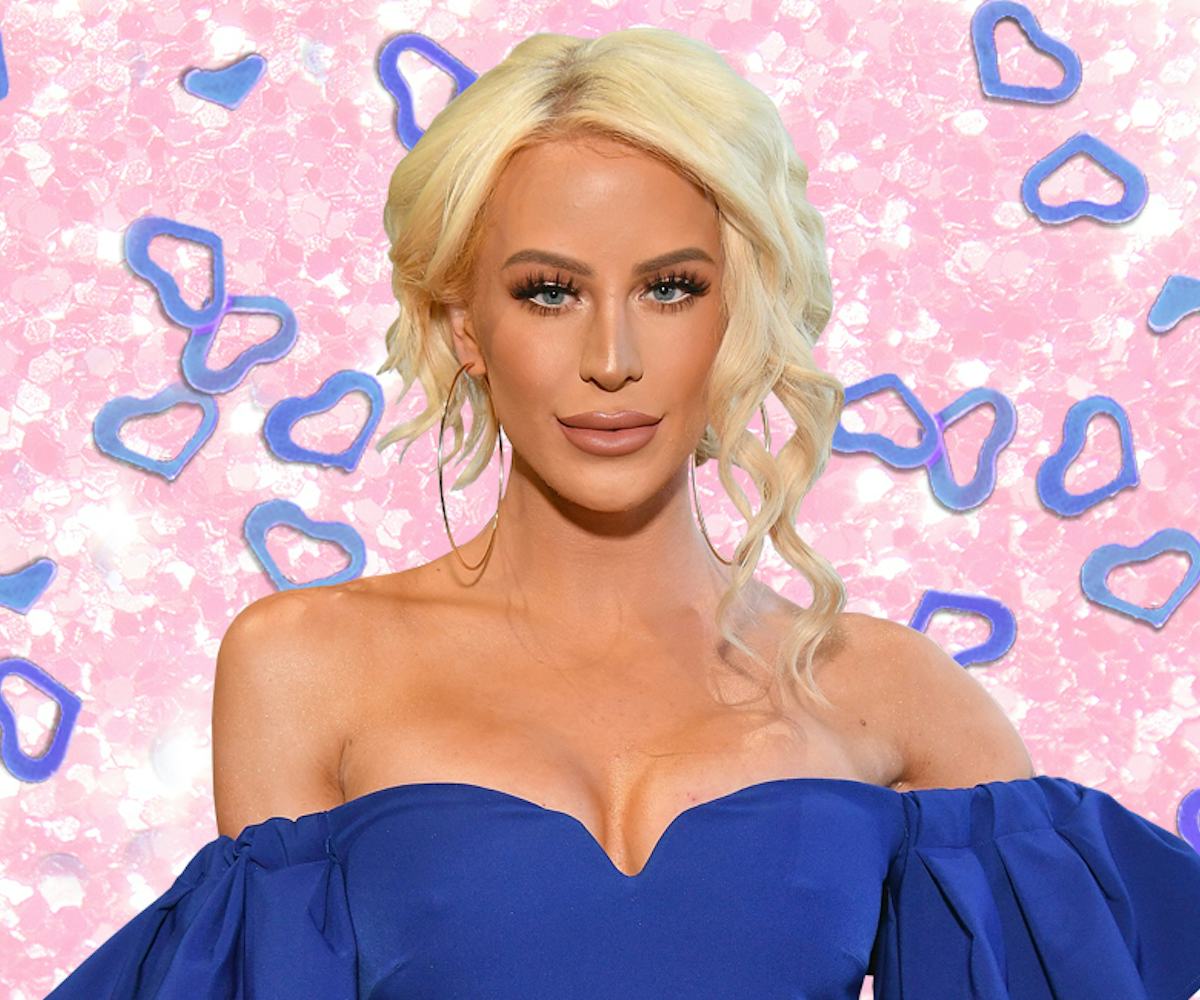 Photo by Dia Dipasupil/Getty Images for New York Fashion Week: The Shows
Gigi Gorgeous On Why We Need More Trans Representation In Fashion
It's a dreary gray day in New York City when I go to meet Gigi Gorgeous for brunch. As New Yorkers are prone to do, we're dressed in our finest... dreary gray ensembles. Gigi Gorgeous, however, is fresh from a New York-bound Los Angeles flight and won't let a little rain dim her shine. She walks up to the Lower East Side spot in a bright magenta suit jacket and high-waisted pants, blonde waves framing a glowing beat. Good morning, indeed.
Gigi is in town for New York Fashion Week. For the next couple of days, she'll be popping up front row at The Blonds, Libertine, VFILES, and more. Today's power suit is just a preview of the rainbow wardrobe she's brought along with her. "I used to never take style risks," she says easing into the corner seat. "When I first started transitioning, it was all about affirming my femininity," she adds. "I would never wear anything that was too masculine or bordering masculine at all." That meant outfits that weren't statements per se but a means of asserting her gender identity, like "the highest heels from Forever 21 and little dresses from Guess and Target." Coming out as transgender in December 2013 marked the beginning of a new period of growth, one that Gigi says was filled with considerably more cis fashion icons than trans fashion icons.
Today, however, that's changing. Between last year's Spring 2018 shows and last month's Fall 2018 New York shows, two more transgender and non-conforming models walked the runways, bringing the number up to 33. This increase comes after a massive jump, from the 12 trans and non-conforming models that walked in the Fall 2017 shows to Spring 2018's 31. That representation and visibility are pivotal. "What we're seeing isn't a trend," Gigi says. "It's still the beginning of a great movement toward inclusivity. More people from all backgrounds and identities are sharing their stories and freeing up space for others to open up and finally see themselves on the runways and in magazines."
That's why Gigi believes it's still necessary to qualify an out trans or non-conforming model as their gender identity. "I don't think we're at a point yet where it shouldn't be a label," she says, adding she thinks it we won't be there for a while. "Visibility is key; you need to see trans people in positions of influence, and you need to know they're trans. You've got to show people possibility." For Gigi, it's not so much about changing perspective but highlighting the diverse and inclusive stories happening around us every day. "There's still a fight to be fought, and I'll say it and say it again: representation matters," she says. "I get asked all the time if I mind being introduced as a transgender woman. I prefer it. I want people to know."  
And with that, she's off to some front row somewhere to show people what's possible.