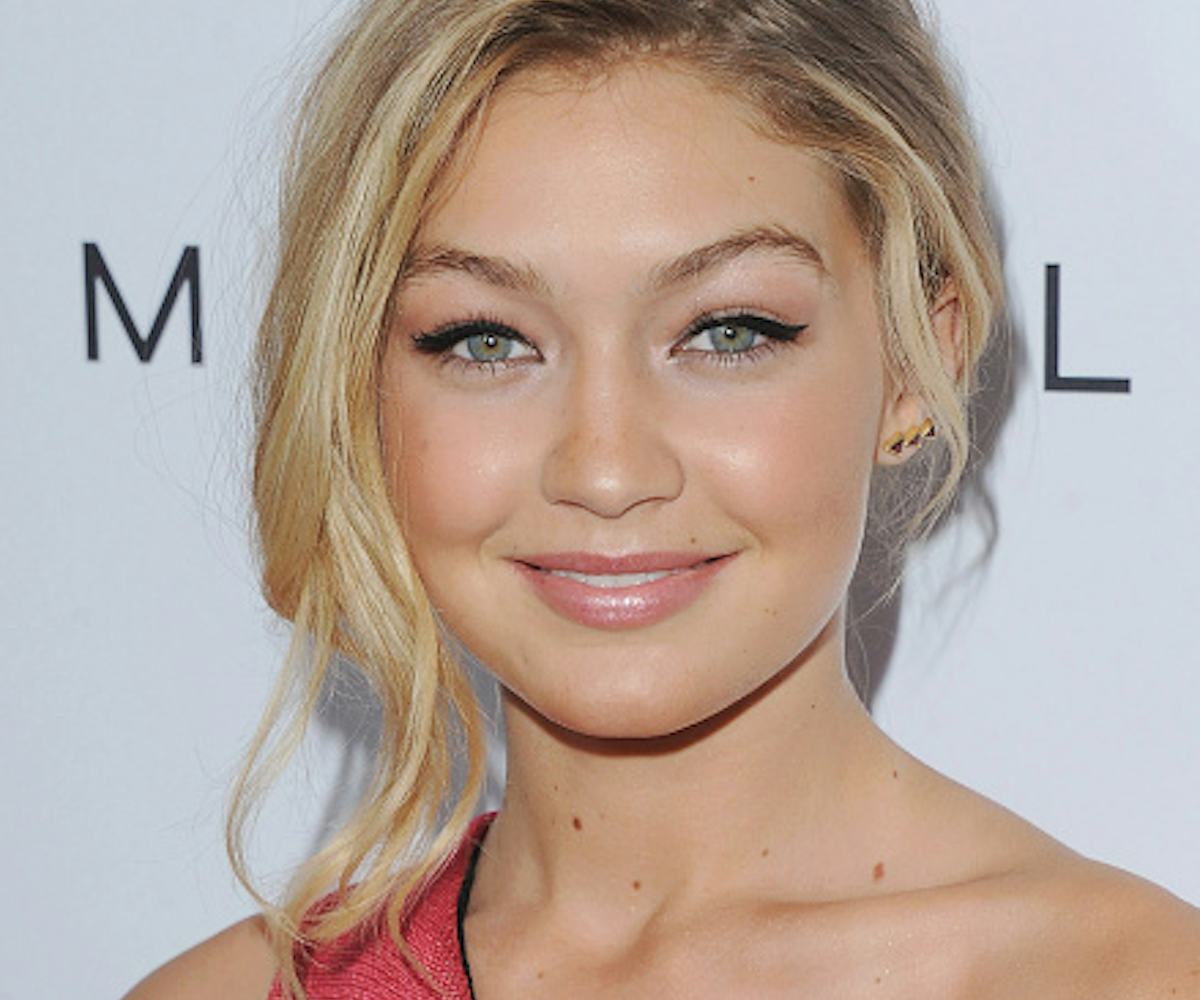 Photo by Jon Kopaloff/Getty Images
Here's Who Attended Gigi Hadid's Star-Studded Birthday Bash Last Night
If Gigi Hadid's 21st birthday celebration last night proved anything, it's that she knows how to throw together one hell of a party (and put together one hell of a guest list). As expected, the supermodel was surrounded by her nearest and dearest, including Taylor Swift, Kendall and Kylie Jenner, Lily Aldridge, and Hailey Baldwin—just to name a few.
Hadid's effortless ponytail and glowing makeup perfectly complemented her laid-back look. Clad in a black silk tank top, white shorts, and lace-up thigh-highs, it's no question that amidst the array of famous faces, all eyes were on her.
Hadid's week of festivities rounded up at an L.A. celebrity hot spot, The Nice Guy in West Hollywood. We'd like to take this time to thank social media for allowing those not in attendance to gain insight into what the fabulous night entailed. The partygoers definitely put the club's photo booth to good use, emerging with pictures featuring an equal balance of smoldering smizes and goofy faces. 
Click through the gallery below to see the newly minted 21-year-old's birthday look and a few of the best posts documenting last night's events.
Alana Haim, Taylor Swift, Lily Aldridge, Este Haim, Danielle Haim
Alana Haim, Taylor Swift, Lily Aldridge, Este Haim
Lily Aldridge, Gigi Hadid, Taylor Swift
Gigi Hadid, Yolanda Hadid, Lily Aldridge, Taylor Swift
Lily Aldridge, Gigi Hadid, Taylor Swift
Lily Aldridge, Kendall Jenner, Gigi Hadid, Kourtney Kardashian
Khloé Kardashian, Jaden Smith, Kourtney Kardashian
Hadid's high school BFF, Taylor Swift
Gigi Hadid, Hailey Baldwin
Olivia Culpo, Gigi Hadid, Alana O'Herlihy, Taylor Swift, Austin Swift