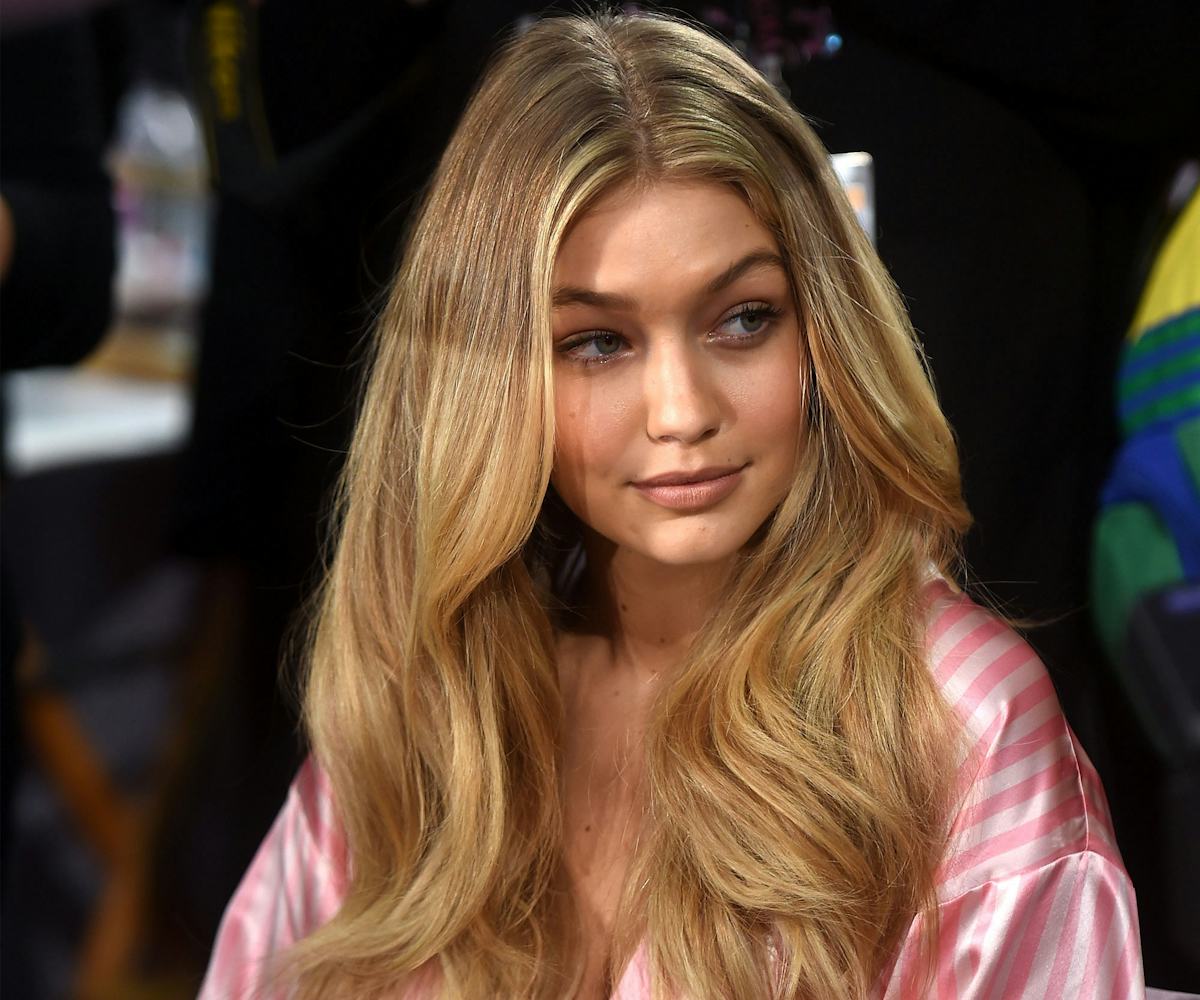 Photo by Jason Merritt/Getty Images
Gigi Hadid Rocked A Bob At The American Music Awards
Last night, Gigi Hadid showed up to the American Music Awards with a noticeably new hairdo that made quite the statement. Dressed to the nines in a two-piece all white outfit—somebody is channeling major winter wonderland vibes—she hit the red carpet with her hair slicked back and chopped down to a bob.
The model is recognized for her long, blonde locks, so we were surprised that she would willingly depart from them so soon in her career. Surprise surprise, turns out that the bob was only temporary! Hadid coyly hinted that her 'do might be faux in an interview on the carpet with E!. "The hair, you can check back tomorrow to see if I still have short hair," she told Giuliana Rancic. "You'll have to see, I guess... There's tricks of the trade." 
We can only assume that Hadid is testing out short hair before she eventually makes a full commitment to go through with a real cut. Regardless, she effortlessly pulls off any hairstyle, so kudos to her. Fake hair, don't care.
Photo by Jason Merritt/Getty Images