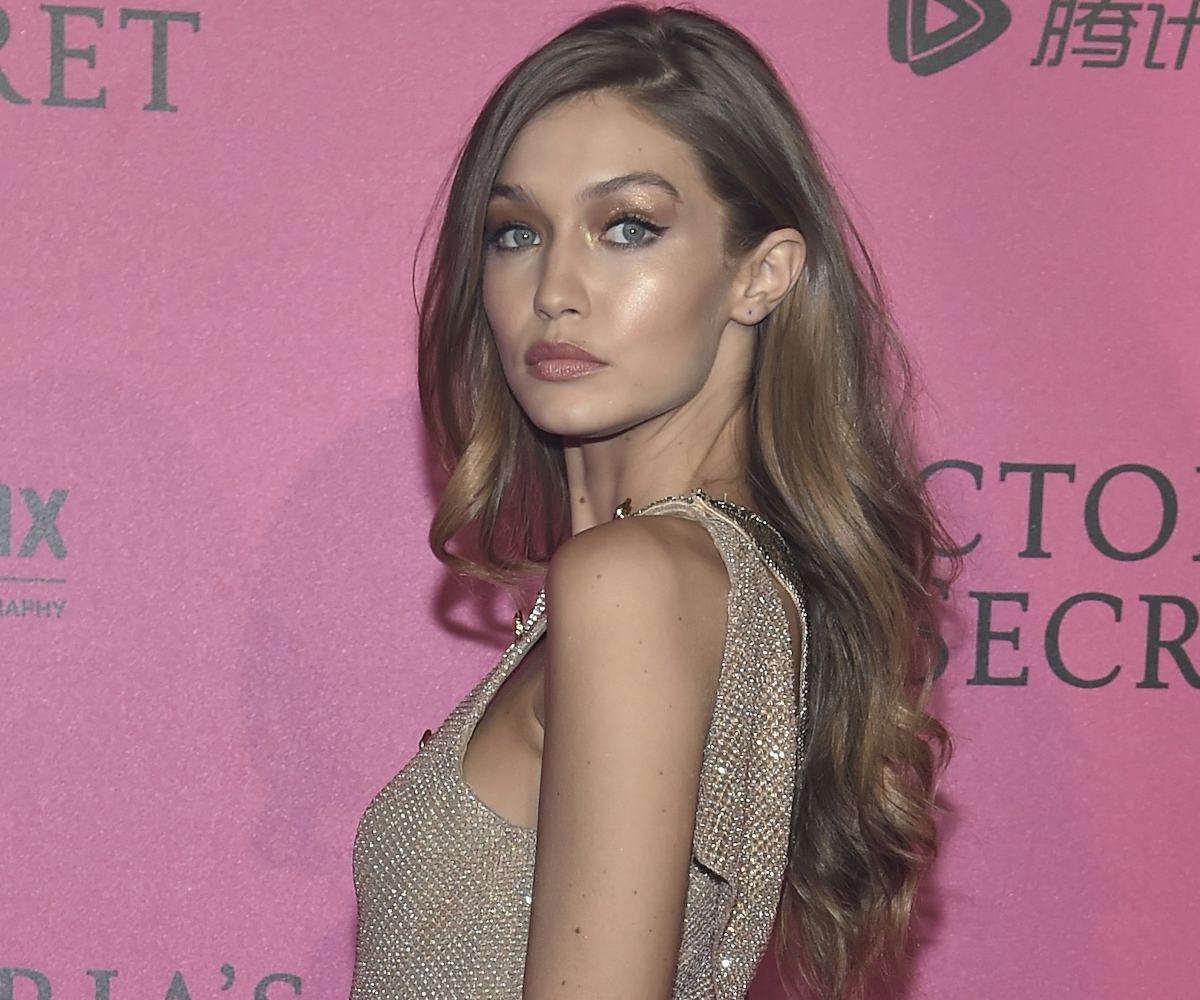 Photo By Pascal Le Segretain/Getty Images For Victoria's Secret.
Gigi Hadid Went Full 'Donnie Darko' For This Nightmarish Shoot
Gigi Hadid's latest cover shoot for Love magazine is pure nightmare fuel.
In honor of its 20th issue, Love has been releasing a series of September covers featuring some big name models, including Adwoa Aboah and Naomi Campbell. However, Hadid's scary spin on the magazine's "golden hare in the golden hour" concept has fans completely freaked out.
Posing with a small dog and sporting a demonic rabbit mask, Hadid's ghoulish attire has some comparing the look to Donnie Darko's terrifying, imaginary antagonist, Frank the Rabbit.
And though it's unclear whether photographer Mickael Jansson or creative director Katie Grand were actually inspired by the 2001 cult classic, the creepy bunny look is definitely polarizing fans commenting on Love's Instagram. A few commenters have even started joking about "calling PETA."
Love also released a second, much softer cover featuring Hadid in some cute bunny ears. Either way, in words of Frank himself, both looks sure beat wearing a "stupid man suit." Check it out, below.