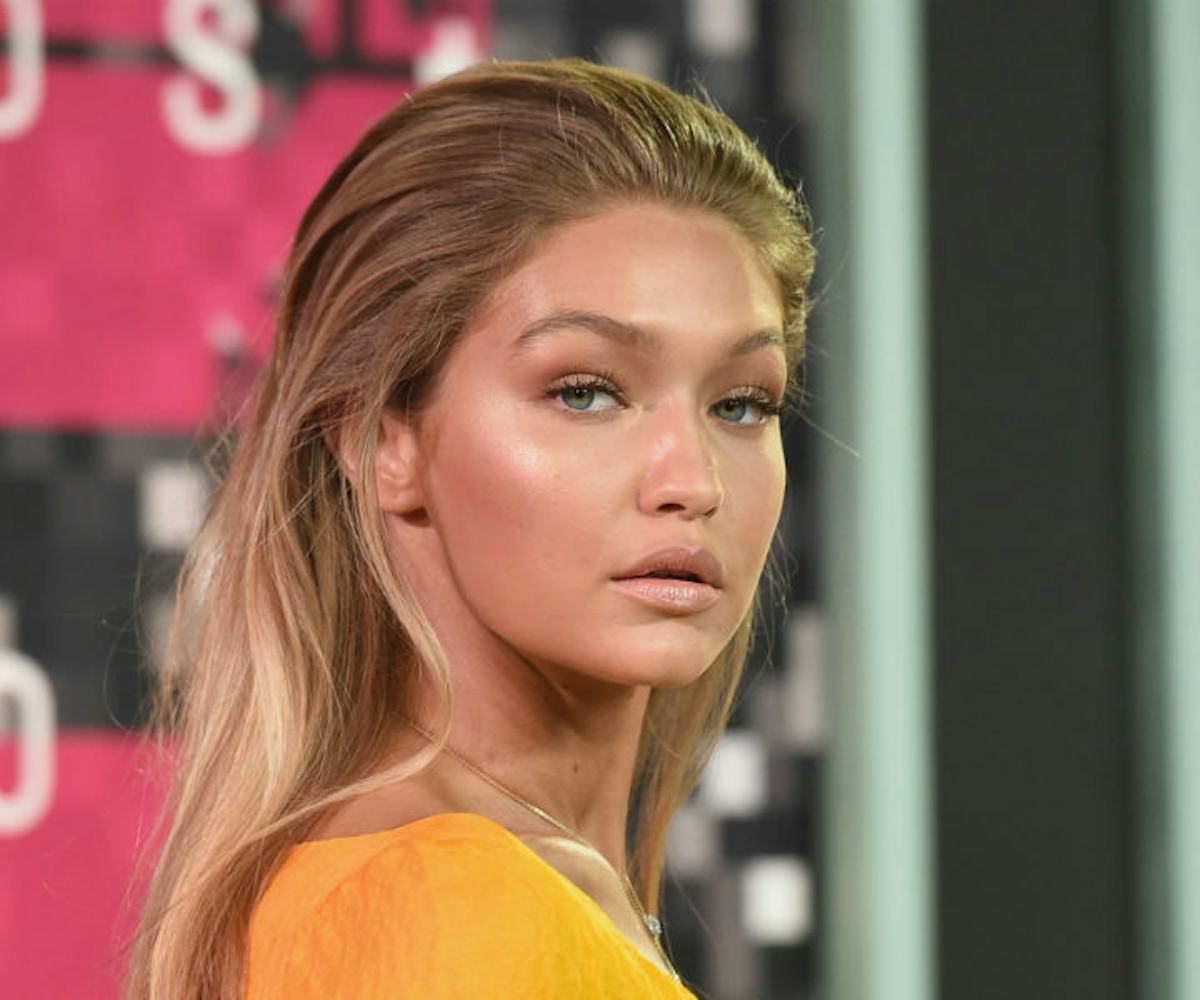 Photo by Jason Merritt/Getty Images.
Gigi Hadid Speaks Out About The Israel-Palestine Conflict
Model Gigi Hadid is proud to be half-Palestinian. Her father, Mohamed Hadid, came to America after being expelled from his home country and fleeing to Syrian refugee camps. As such, Gigi and her sister Bella have protested Trump's Muslim ban and spoken out against Islamophobia in the past. Given the conflict going on, the model decided to add her voice to the conversation.
On Tuesday, Gigi shared a screenshot of an Al Jazeera article detailing the violence on the Gaza Strip, which resulted in more than 50 Palestinian deaths at the hands of the Israeli army. She also included a screenshot from her activist cousin Lina Hadid. "I've said it before and I'll say it again," Gigi wrote in a follow-up tweet. "For me, this is not about religion or the other—it's about the greed." She included the hashtags #FreePalestine, #FreeGaza, and #Coexist. The next day, she added: "My intent is never to further separate groups in hatred… I'm not anti-anyone. I am only pro-coexistence. That is all."
People flooded her mentions with their opinions —half approval, half backlash—including the Israeli organization Stand With Us, which took particular offense with Gigi's use of the word "greedy," assuming she was referring to Jewish people. Gigi clarified, noting that that's not what she said: "I didn't call Jews greedy... I'm saying coexistence is to not live in greed."
Frustrated with the reactions, Gigi said that she was going to start keeping her opinions to herself, which is sad given that she's one celebrity with a big enough platform to make a difference. "Everything's taken & read the wrong way bc tweets can never show real depth."
Later on, though, she took sides regarding a different, more trivial internet debate when she tweeted out one word: Laurel. She got shit for that, too. Probably because it's definitely Yanny.