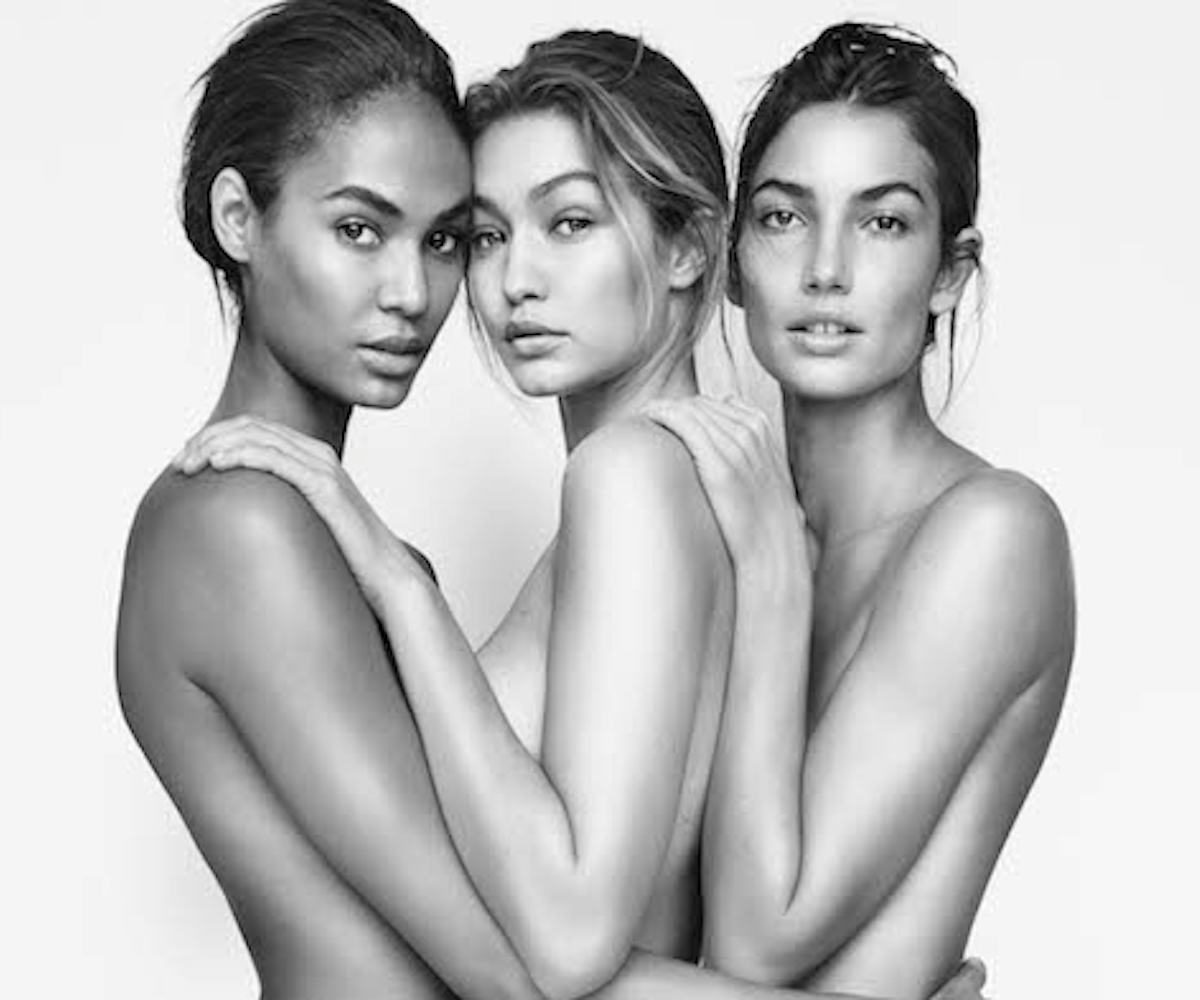 Image via Stuart Weitzman
Gigi Hadid, Joan Smalls, And Lily Aldridge Are Quite Naked In This Ad
it's just them and their stuart weitzmans
It's not a look one should take to the streets, but Gigi Hadid, Joan Smalls, and Lily Aldridge are making it work in this beautiful, black-and-white shot off of the new Stuart Weitzman campaign. Shot by the legendary Mario Testino, it's meant to convey empowerment, confidence, and togetherness, and, yes, there is quite a bit of that on display here. Let's look at it in full, shall we?
Image Via Stuart Weitzman
It also offers a handy tip for covering up. Underdressed? Just grab the closest naked supermodel, and you're good. We see a trend. 
No, seriously, it's quite arresting and you should get used to it because, according to Weitzman's camp, they're going to be plastering it everywhere come 2016. In addition to the clothes-free shot, we've also got this breezy, behind-the-scenes pic of the same three big-name models lounging in a more casual, more clothed scenario. 
Image via Stuart Weitzman
Lovely and far more street legal. If you see anything you like—you know, other than the models themselves—you can shop it all here.