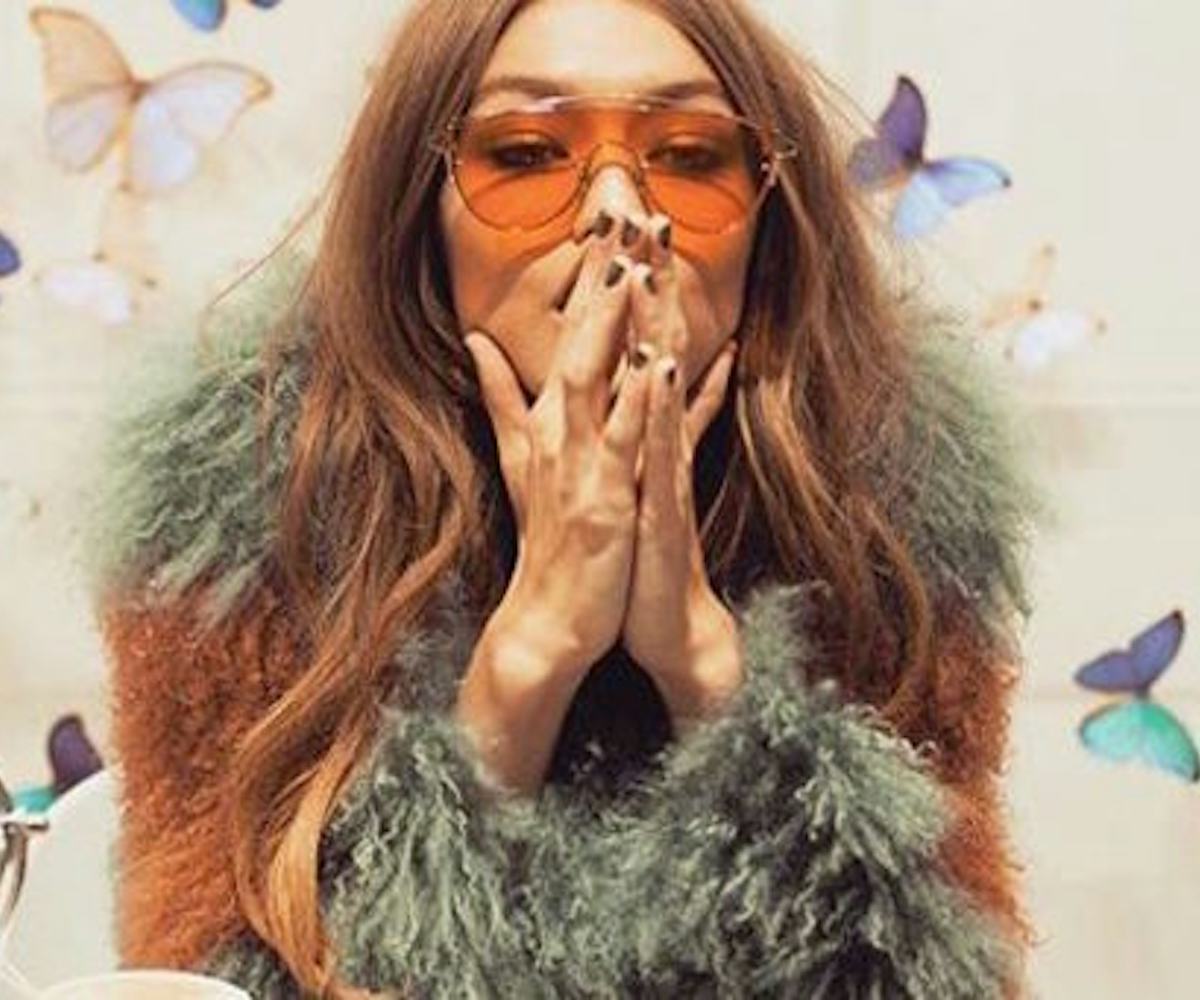 Photo via @gigihadid Instagram
Gigi Hadid Is Releasing Her First-Ever Makeup Line
See the sneak peek of her collaboration with Maybelline
Looks like the holidays came early. It's just been announced that supermodel extraordinaire Gigi Hadid will be releasing her very own beauty collection, in partnership with Maybelline.
What the collection will include has sparked heated debates across the internet and social media, as both the It girl and the beauty megabrand have been pretty elusive about the contents of their collaboration. However, looking at the promotional Instagram videos posted to Maybelline's account, we can deduce that the much-anticipated line will include a nude gloss, a peachy blush, and a warm-toned red lipstick amongst, we assume, a slew of other Gigi-approved products. The site dedicated to the collab also includes photos of crushed taupe shadow, what looks like a shimmering powder highlighter, and a fresh-faced Hadid, possibly alluding to a more natural variety of shades.
Judging from the below post of Hadid looking contemplatively over an array of products from the collection, you can bet she is very involved with the making of the collection—which is perhaps why it took the collaboration a full year to be finished.
Speaking of Hadid's mysterious post, is the '70s-themed decor and outfit a tease of what we can look forward to for this genius collab? Guess we'll have to wait and see.
Hadid is no stranger to collabs. She has created three seasons worth of fashion with partner and pal Tommy Hilfiger for her line Tommy x Gigi, designed shades for Vogue Eyewear and a boot for Stuart Weitzman, and has been signed as a face of Maybelline since early 2015. You can follow the progress of Gigi x Maybelline through #GIGIxMAYBELLINE on Instagram or keep an eye on the live countdown on Hadid's Instagram Story until the official release on October 21.