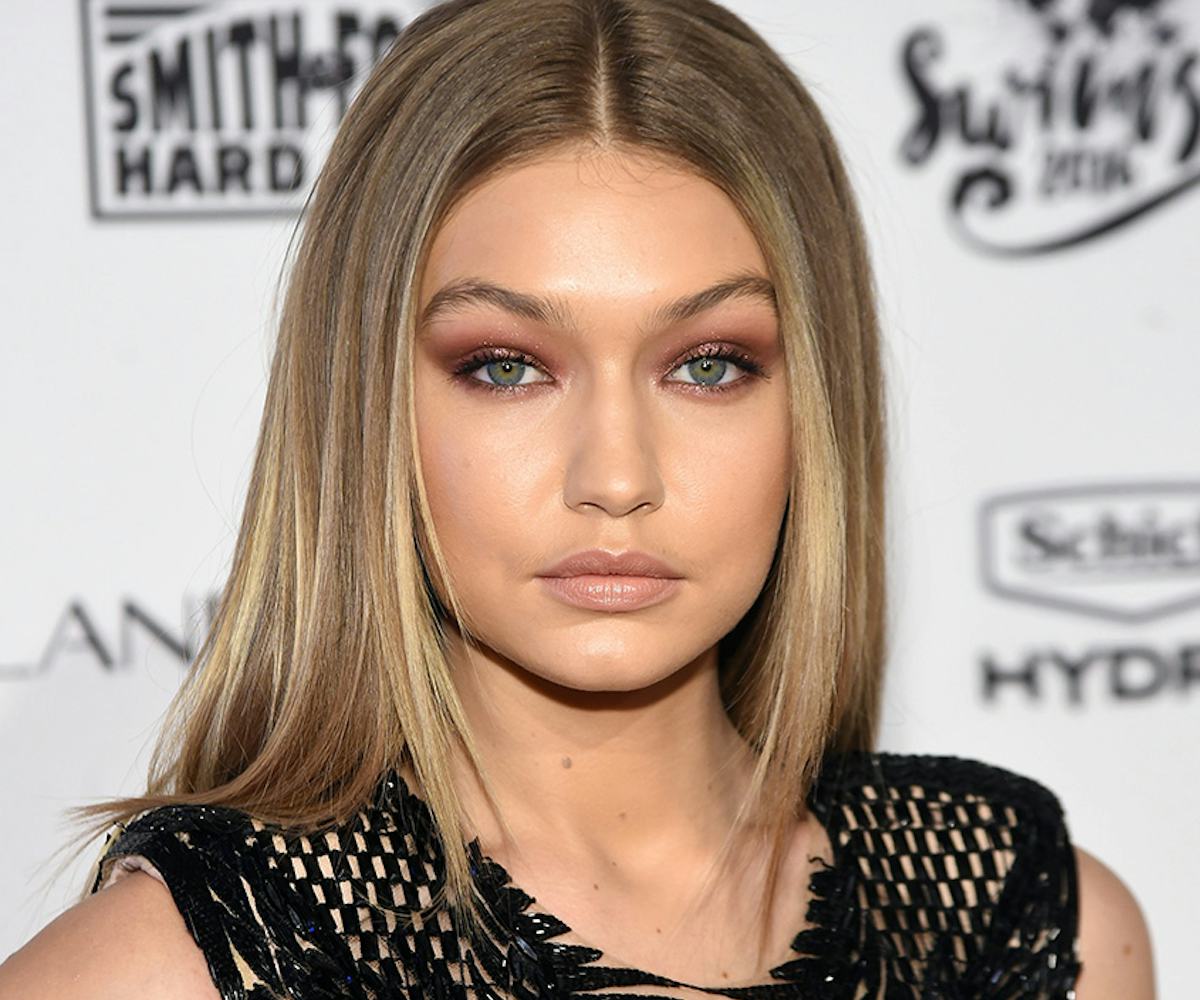 Photo via Jamie McCarthy/Getty Images.
Gigi Hadid Debuted A New 'Do At the MTV Movie Awards
major marianne faithfull vibes
The question "should I get bangs?" is a proposition that either enables women to create a new look and therefore new identity for themselves, or one that results in a tragic haircut that spoils an aesthetic. But some people simply cannot seem to go wrong no matter what they do to their precious locks. So of course Gigi Hadid rocked bangs at last night's MTV Movie Awards.
The model stepped out in a sultry pantsuit paired with just a peek of a lace bra, but by far the standout facet of her look was her brow-skimming fringe which, if we have learned anything from the model's previous temporary red carpet 'dos, is likely faux. Still, Hadid's choppy bangs and long blonde layers make her look remarkably similar to '60s singer Marianne Faithfull. A peek of yellow eye shadow to coordinate with the piping on her jacket makes her entire outfit cohesive, and plenty of delicate gold jewelry adds an air of daintiness to the suited look.
While Hadid's fringe certainly highlights the model's sculpted cheekbones and blue-green eyes, it's true that nothing gold can stay, and in no time, her new 'do will be no more. But let this be a lesson to all: bangs can indeed be a one-night fling.
Photo via Frazer Harrison/Getty Images.
(via Elle)