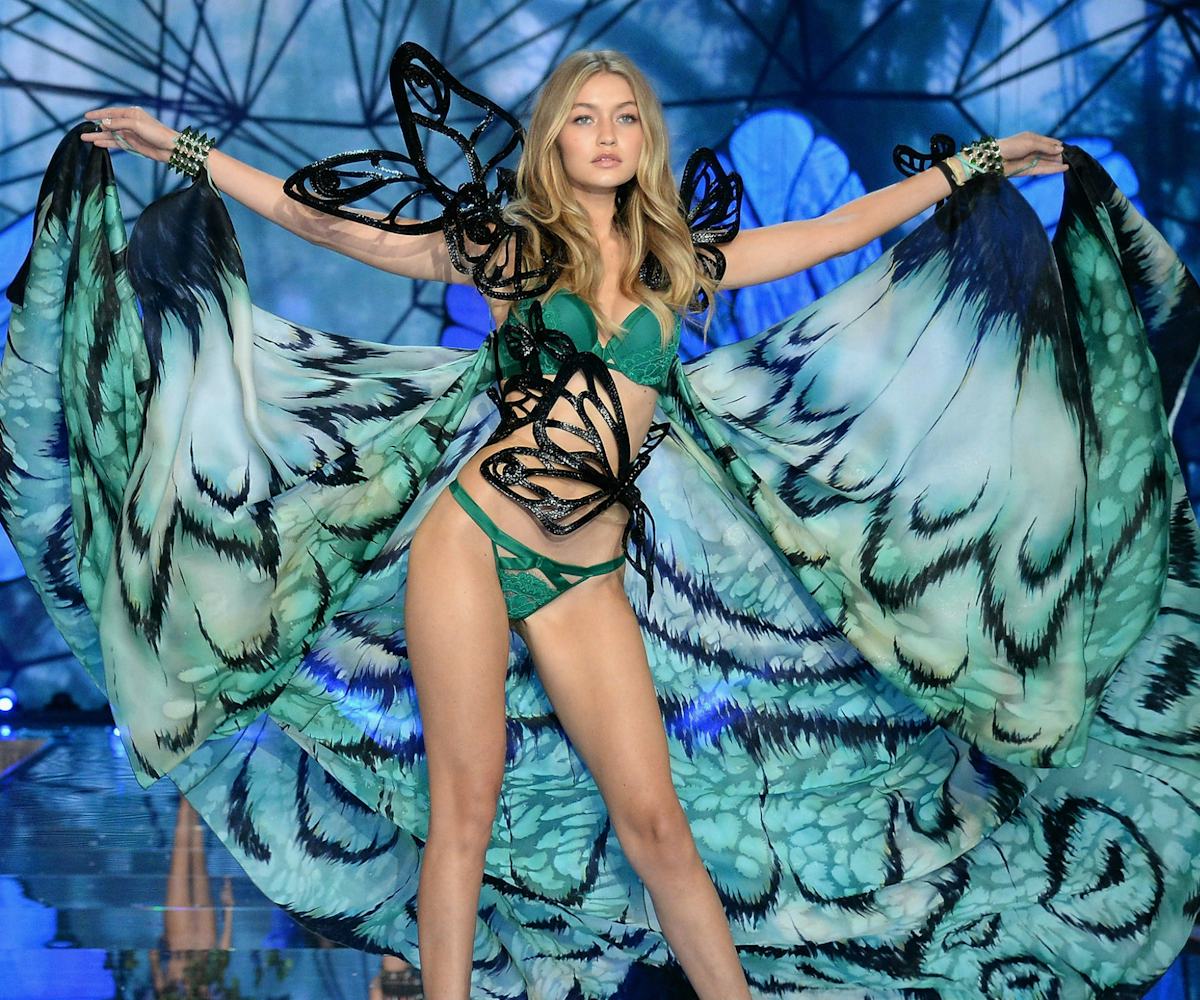 Gigi Hadid Abruptly Drops Out Of Victoria's Secret Fashion Show
Let the speculation begin
Gigi Hadid will no longer be joining her fellow Victoria's Secret angels in Shanghai this year.
The model announced the news on her Twitter account Thursday afternoon writing, "Love my VS family, and will be with all my girls in spirit!! Can't wait to tune in with everyone to see the beautiful show I know it will be, and already can't wait for next year!" She doesn't cite why she's pulling out, but a lot of people—both in China and beyond—were against her appearance in Shanghai since the initial confirmation that she would be walking the Victoria's Secret Fashion Show again.
The model was called out back in February for a controversial video in which she's seen squinting her eyes while holding up a Buddha-shaped cookie. Despite many taking offense, she didn't apologize at the time. She did apologize seven months later, in a statement on her Weibo account, following the VS announcement—to save face, some assumed. That wasn't enough, and many called for Hadid to stay in America and forego walking in the show.
Again, neither Gigi nor the brand has explained why, exactly, she won't be walking. A handful of models have, reportedly, been denied Chinese visas. There's no way of knowing if she was one of them and if the video had anything to do with it. What we do know is that her wings will remain in the closet for the time being.