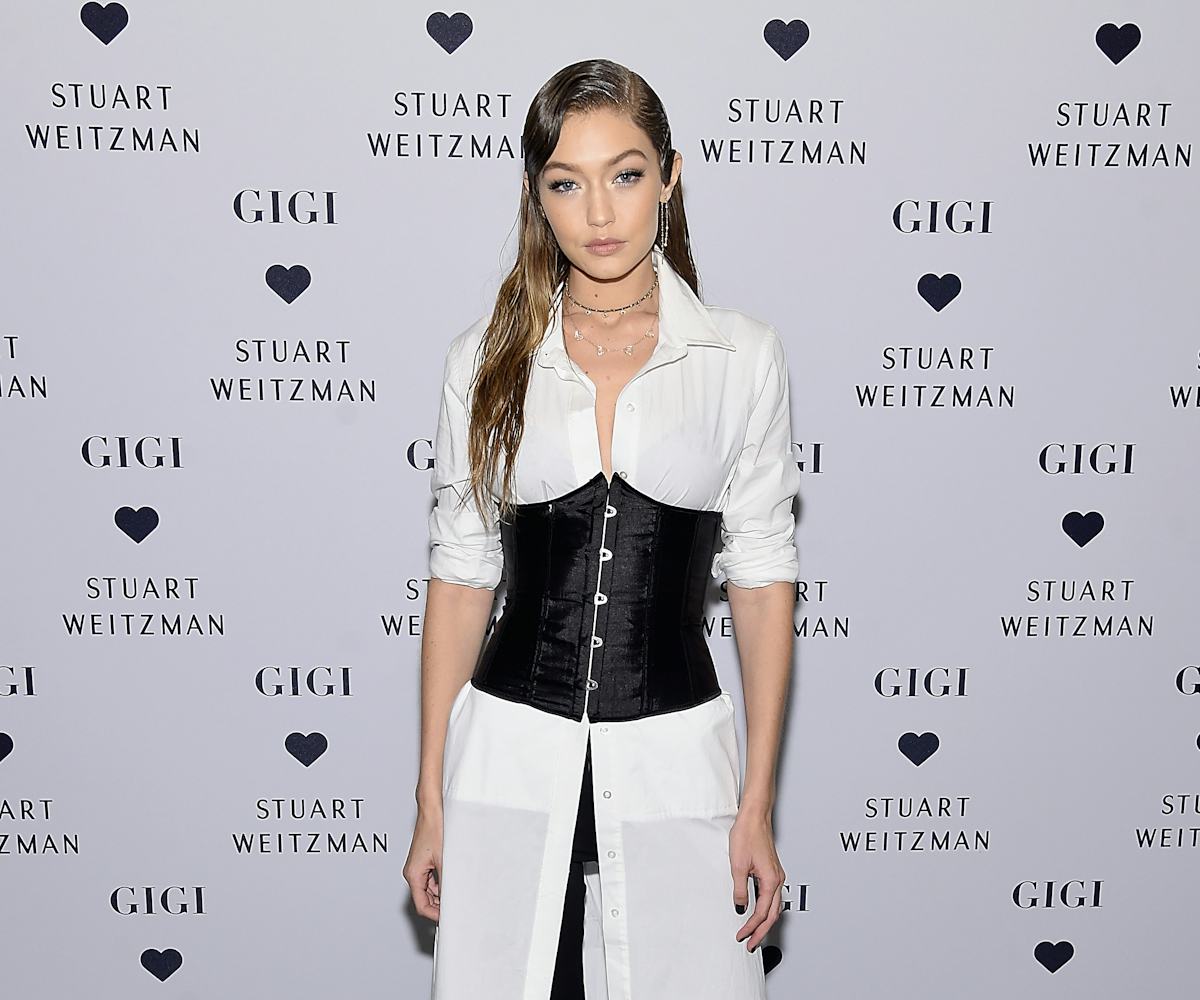 Photo by Jamie McCarthy/Getty Images
Gigi Hadid Responds To Tommy Hilfiger's Comments About Her Body
In case you missed it, a few weeks ago Yahoo Style's Joe Zee interviewed legendary American fashion designer Tommy Hilfiger. The chat led to a discussion about Gigi Hadid's first time walking down the runway for one of his shows, where Hilfiger admitted that casting agents were not accepting of Hadid's curves. He told Zee that they thought, "she's not quite as tall as the other girls, she's not quite as thin"—which lead to Hadid walking down the runway in an oversized poncho (which, may we add, ended up becoming the collection's best-seller).
Fans were absolutely (and obviously) outraged by this, urging Hilfiger to bring some clarification to the issue. He spoke to Page Six, stating that he wasn't happy with how this was handled and that Hadid was "perfection." Still, we had yet to hear Hadid's view on this whole thing, until now. In a recent interview with Access Hollywood, Hadid was asked how she felt about the backlash after the story came out. 
In the most poised manner, Hadid responds, "It was in context of a larger story that wasn't shown in that video, where I know that Tommy was rooting for me, and that above all—regardless of what the stylist of that season said or what he put me in—Tommy wanted me in the show, and Tommy was pushing for me, and Tommy loved my curves—and the next season I wore a bikini on the same runway," later stating, "I think that was something that brands had to become more accepting of." 
Watch the full interview below:
As we all know, Hadid and Hilfiger have become quite the fashion pals. Late last year, she was appointed as their new brand ambassador, later designing a capsule collection and turning Pier 16 into Tommy Pier with their fall 2016 "fashion funfair" during Spring 2017 New York Fashion Week.
Now that Hadid has cleared the air, we hope this makes way for more discussion about body positivity—and that curves (of all sorts) will be revealed on the runway, rather than hidden.