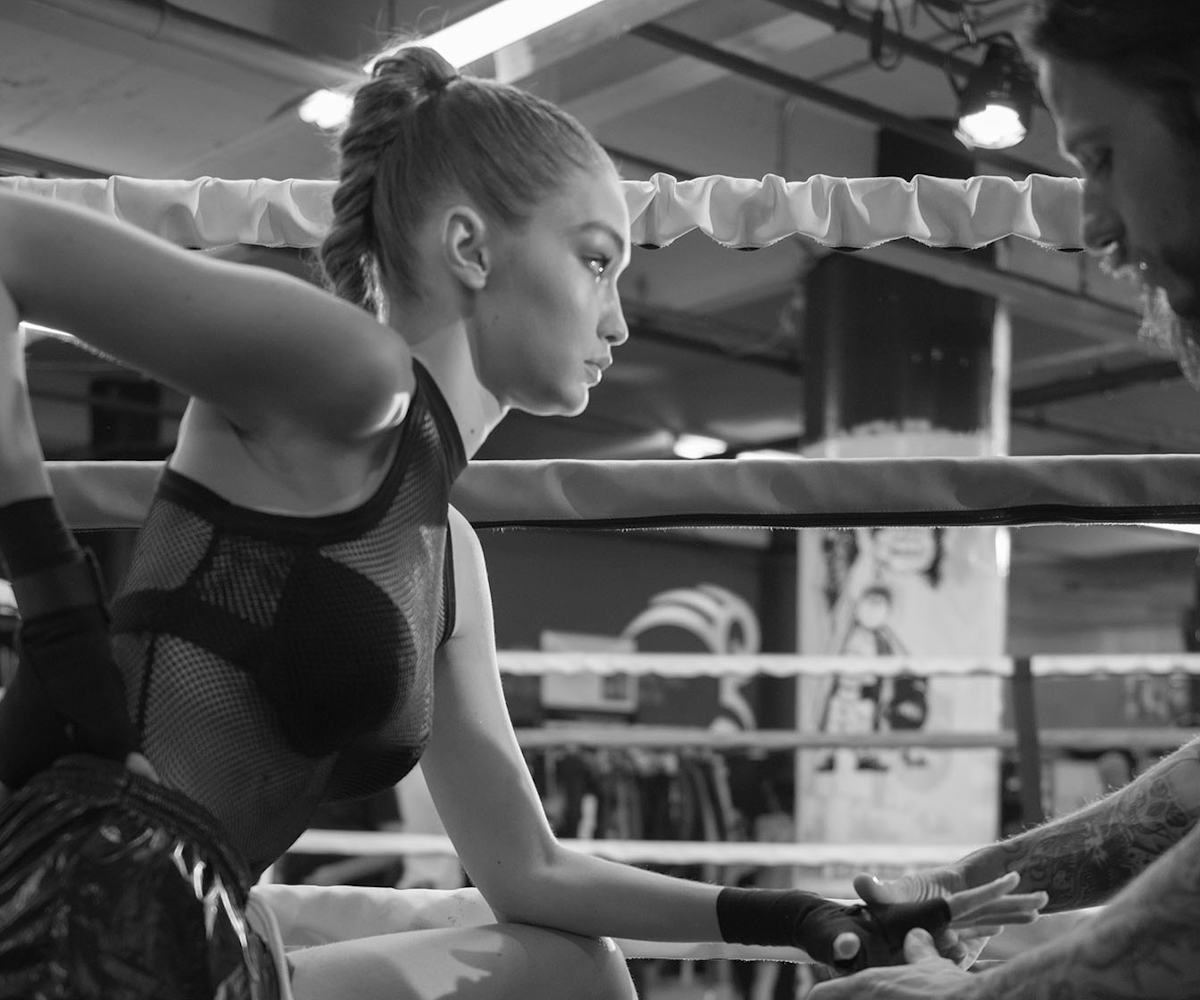 Photo courtesy of Stuart Weitzman
Gigi Hadid Collaborated On A Boot That You Can Apparently Box In
A Stuart Weitzman knockout
While we've long known that Gigi Hadid is the face of Stuart Weitzman's fall 2016 campaign, the powerhouse model didn't stop at that. She collaborated with the brand on a new boot design: a sleek, hiker-inspired heeled boot, fittingly named the Gigi.
The lace-up, stacked-heel shoe comes in three different colors: gunmetal, copper, and a black croc-print leather, ranging from $565 to $598. Perfectly channeling Gigi's own style, they're equal parts chic, street style eye candy and sporty comfortable.
Photo courtesy of Stuart Weitzman
The boots also serve as the face of a good cause. In celebration of the new design, Stuart Weitzman has pledged to work together with the charity Pencils Of Promise to build three schools in Ghana, Guatemala, and Laos, bringing less fortunate children the chance to receive a basic education.
What would a killer collaboration be without an accompanying campaign video, though? For the short film, titled Do It Right, Stuart Weitzman tapped none other than James Franco to direct. Hadid is captured gracefully boxing while wearing her new boots, dominating every opponent. Boxing is, in fact, part of Hadid's regular workout regimen as we learned from her last campaign with Reebok campaign, though we not so certain she wears heels during her regular routines. Check it out below.