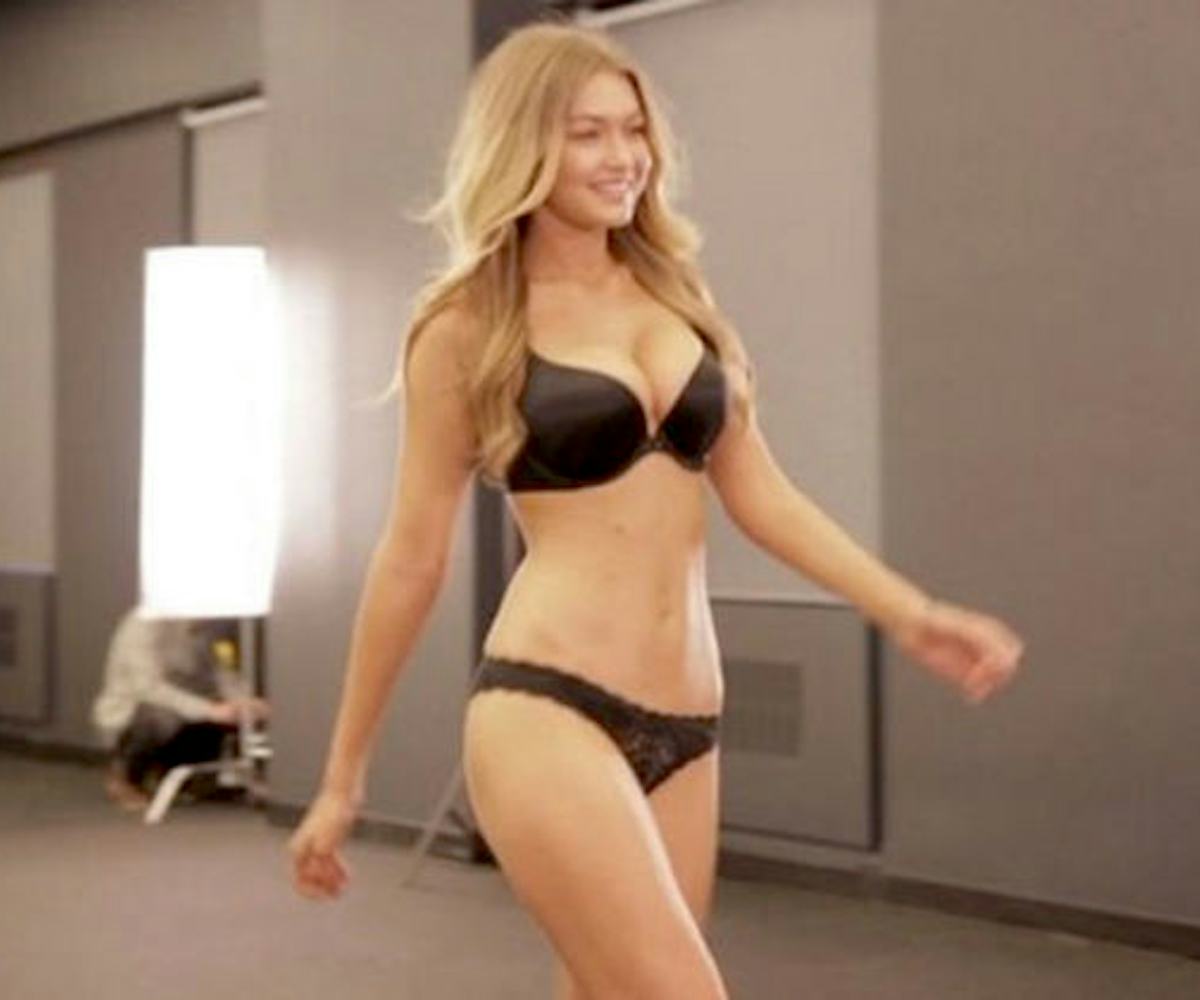 Image Via Victoria's Secret/Instagram
Watch Gigi Hadid Get Cast In The Victoria's Secret Fashion Show, Cry
happy tears in underwear.
No doubt you've been noticing that Gigi Hadid is not only climbing up the ladder of celebrity, but that of modeling as well. Well, turns out Hadid hit a watershed moment in her career as a fashion plate, and video cameras were rolling to catch the second it happened.
Taken during a casting for the Victoria's Secret Fashion Show, this Instagram video shared by the frilly underthings brand shows the very moment the casting team told Hadid that she made the cut. Just for a lil' context, that means she'll be strutting down the same catwalk that has hosted supes like Alessandra Ambrosio, Heidi Klum, Gisele Bündchen, Adriana Lima, Tyra Banks, Candice Swanepoel, Karlie Kloss, Stephanie Seymour, and Helena Christensen. It's heady stuff for someone who's been working her way up, so it's little wonder that she has herself a little happy cry in front of the team.
Now, there's no word on whether Hadid is only walking in the show or if she has become a true-blue Victoria's Secret Angel—but one usually follows the other and both are very big deals for any model. Whatever your personal, feminist perspective on the Victoria's Secret Fashion Show, millions of men and women watch it every year, offering great exposure (sorry about the pun there) for those up on the stage.
If you're curious or a fan, you can watch Hadid and the rest of the V.S. crew do their thing when the 20th Anniversary Victoria's Secret Fashion Show airs on CBS on December 8.