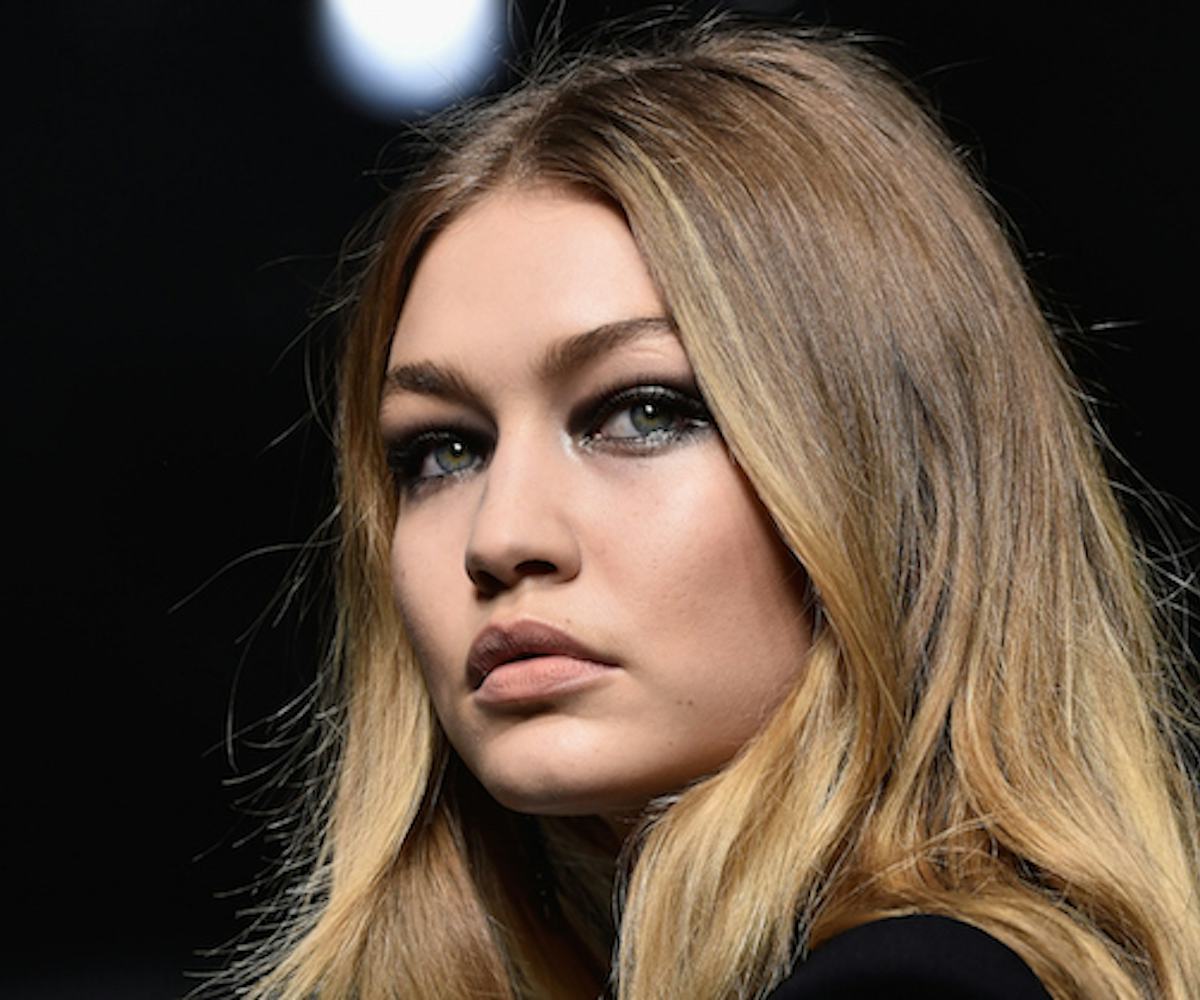 Photo by Pascal Le Segretain/Getty Images.
Naked Gigi Hadid Stuns On The Cover Of Vogue Paris
Well, well—what have we here. If it isn't our beloved Gigi Hadid wearing little more than shoes and her attitude on the March 2016 cover of Vogue Paris. Actually, as Hadid says herself, she's, "wearing mostly Chanel N°5 ;) lol." Indeed, and it looks quite good on her. Take a look below.
This isn't Gigi's first international Vogue cover, but it is by far her most…arresting. In addition to the black-and-white shot, Hadid posted another, more demure and cute alternative cover as well (though one could only call it demure in relation). 
Another winner! In her Instagram she gives a shoutout to photographer Mert Alas (of the legendary Mert & Marcus duo) and stylist/editor supreme Emmanuel Alt. Obviously, there's bound to be more Hadid goodness when the inside editorials land—we'll keep our eyes open for that. In the meantime, this is sure to blow up the Internet just a little and certainly begs the question—when will we see Gigi on the front on an American Vogue? We're guessing any moment now.