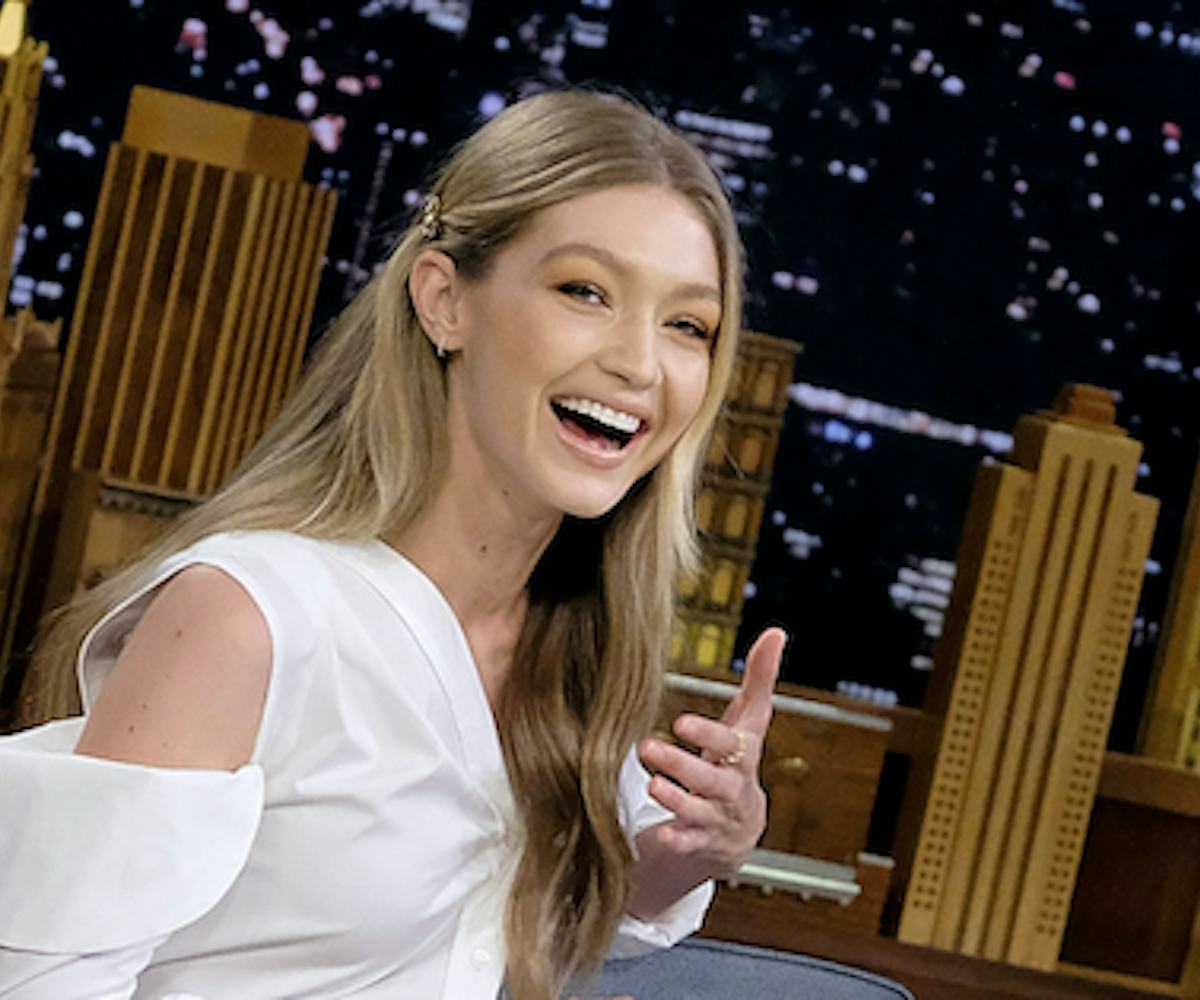 photo by Jamie McCarthy/getty images
Gigi Hadid Has Been Accused Of Blackface… Again
Her new 'Vogue' Italia cover is causing controversy
Update 3:47pm: Gigi Hadid has issued an apology on Twitter over the backlash. You can read it here.
It looks like Gigi Hadid's latest magazine cover is causing controversy—something the young model is not unfamiliar with. 
This time, Hadid appeared on the cover of Vogue Italia's May issue, alongside model Justin Martin, shot by Steven Klein and styled by Patti Wilson. 
In the cover photo, Hadid is seen sitting on Martin sporting a bejeweled crown, Dolce and Gabbana frock, and... a noticeably darker skin tone.
Commenters couldn't help but notice the not-so-subtle edit and took to social media to call her and the publication. "What's with the photoshop sis? Lmao I live for you," one user wrote. "But this is too much."
Others noted that the magazine should have just hired a model of color for the gig instead of making Hadid's skin darker. 
This isn't the first time she and the publication have come under fire for this. Back in 2015, the model was accused of blackface and cultural appropriation when she appeared on its cover sporting an afro and a darkened skin tone. 
Both Hadid and Vogue Italia have yet to comment on the backlash.