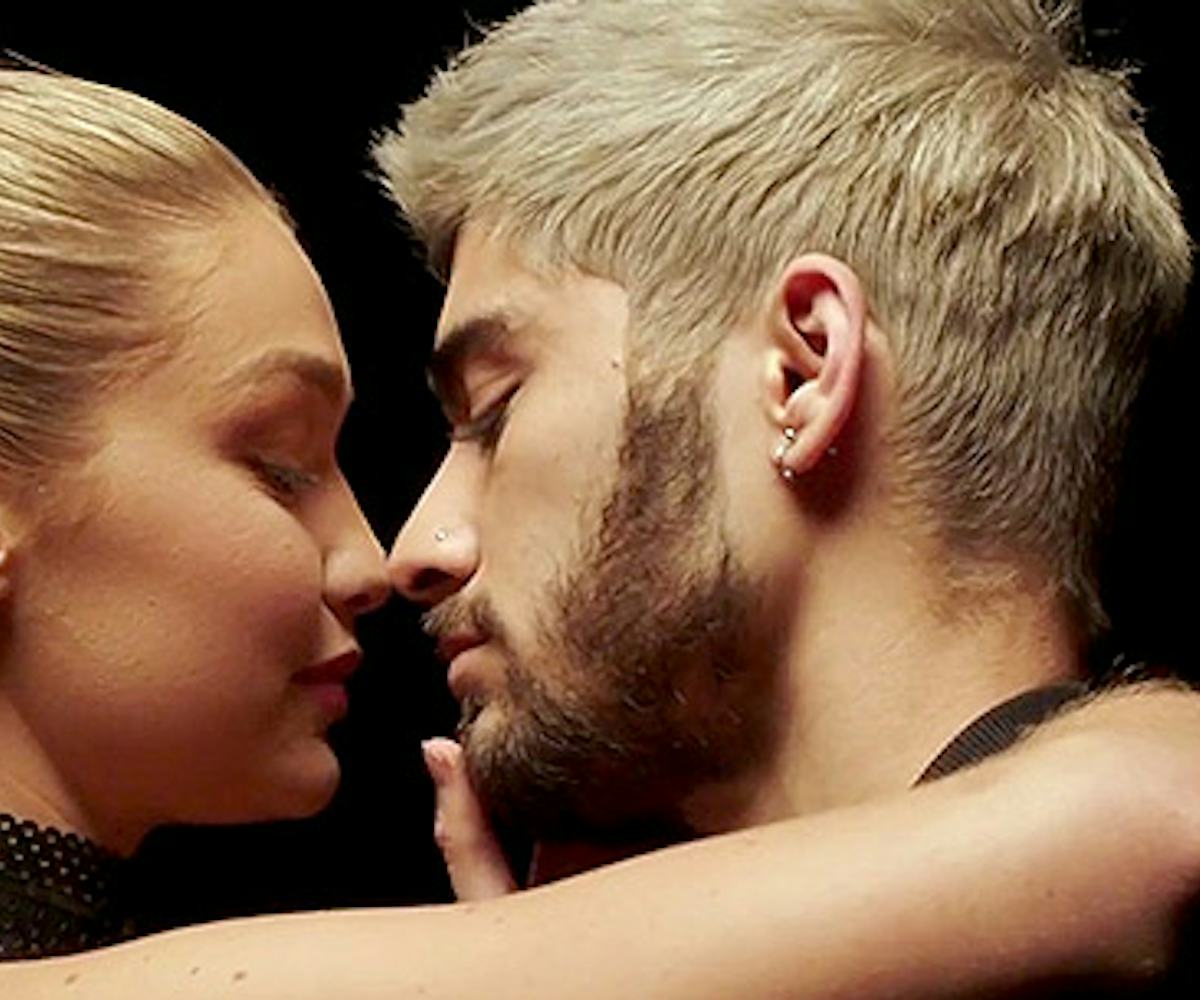 photo via zayn vevo
Gigi Hadid + Zayn Malik Are Basically Newlyweds
In this new, unreleased fashion shoot
UPDATE (4/5/2016, 11:46 a.m.): Vogue has officially released this spread, titled "Gigi Hadid and Zayn Malik's Wanton Weekend in Naples." The gorgeous photos were indeed shot by Mario Testino. You can view our favorite two shots in the gallery below, and visit Vogue to see the entire shoot.
This story was originally published 4/5/2016 at 9:45 a.m.
In an age when an egotistic tyrant seems to hold some political clout in a democratic nation and celebrity iCloud accounts are hacked annually, nothing is safe and nothing is sacred, not even Vogue. As Fashionista reports, proofs from an upcoming spread starting Gigi Hadid and Zayn Malik began circulating on Twitter and The Fashion Spot. While we're not exactly sure who commissioned these photos or where they will end up, given the style, there's a pretty large chance it was executed by Mario Testino for the fashion publication.
Whereas the pair's former artistic venture—Zayn's "Pillowtalk" video—found the two in trippy circumstances in front of a dark backdrop, this shoot finds the couple in sun-drenched alleyways and bedrooms, and on balconies. There are even motorcycle rides and acrobatics involved, presumably, because young love is an adventure or something like that.
Again, while we don't know for sure if this was shot for Vogue, this wouldn't be Hadid's first time gracing their pages. She has previously been naked on the cover of Vogue Paris, controversially featured on the cover of Vogue Italia, Photoshopped for the cover of Vogue China, and beautifully shot for Vogue Deutschland.