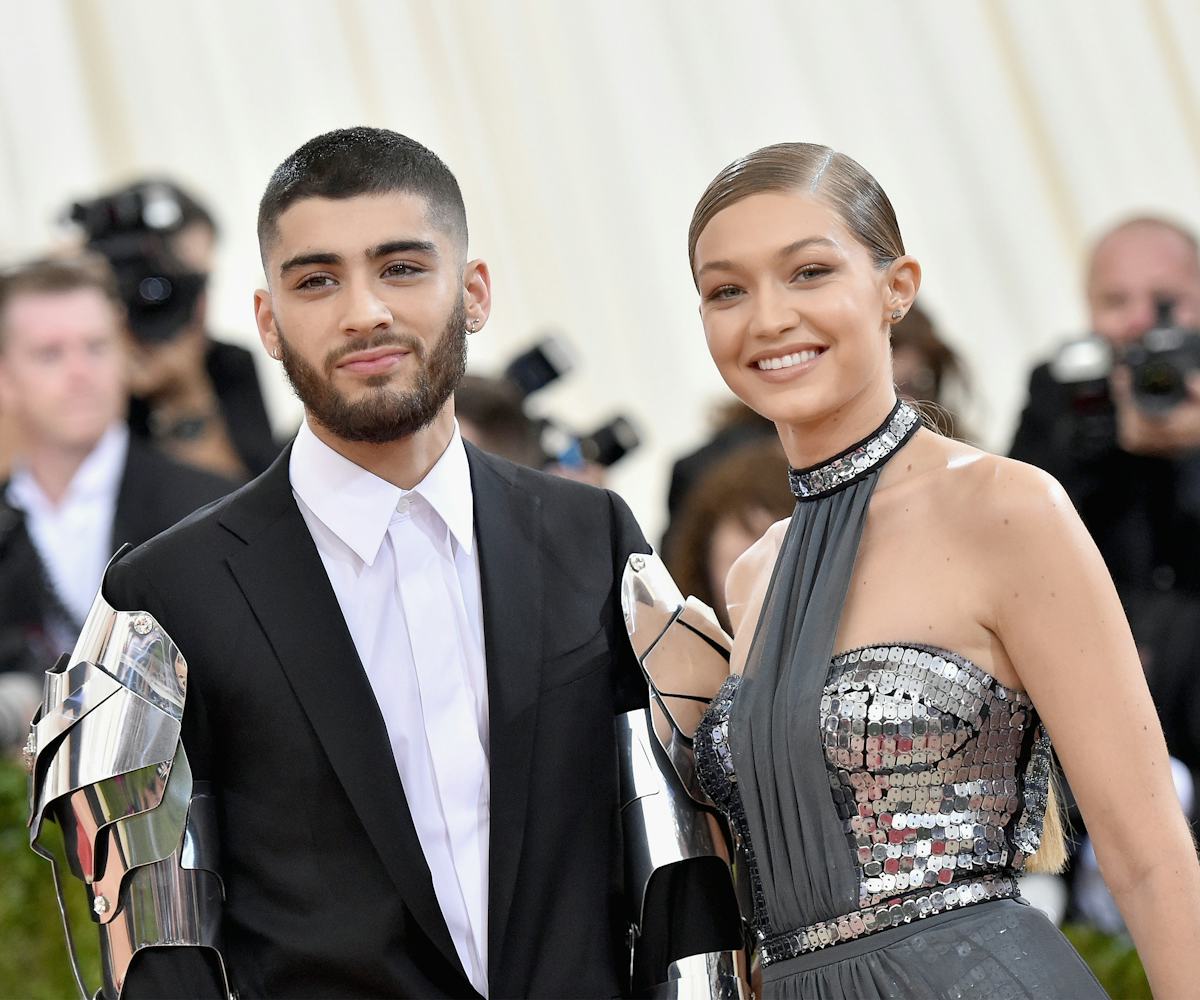 Photo by Mike Coppola / Getty images
Hold Up, Are Gigi And Zayn Still Together?
Love may not be dead after all
After news broke that both Taylor Swift and Calvin Harris, and Gigi Hadid and Zayn Malik broke up last week, it was easy to feel defeated. But, we're glad to report that maybe love isn't dead after all. On Saturday, sources told Just Jared that Hadid and Malik were still together, and Hadid was seen out on Friday sporting a shiny pennant with Zayn's initial on it. 
If Hadid's intent was to send a subliminal message that she and Malik were still together, well now she's practically screaming it from the rooftops. While hosting Maybelline New York's Beauty Bash at L.A.'s Line hotel this weekend, Hadid answered a series of rapid fire questions for Elle, in which she hinted that she and Zayn were still an item. When asked if she preferred spending a night out or a night in, Hadid said "Night in. Cook. Paint. Play with my dog. Hang out with my boyfriend. Watch movies. Just chill."
Now, unless she's already found someone new, Hadid wants everyone to know that she is indeed still with Zayn. And if that wasn't enough evidence, the 21-year-old model Snapchatted a video of herself lip syncing to Malik's juggernaut hit "Pillowtalk." Check it out below, and breathe easy.