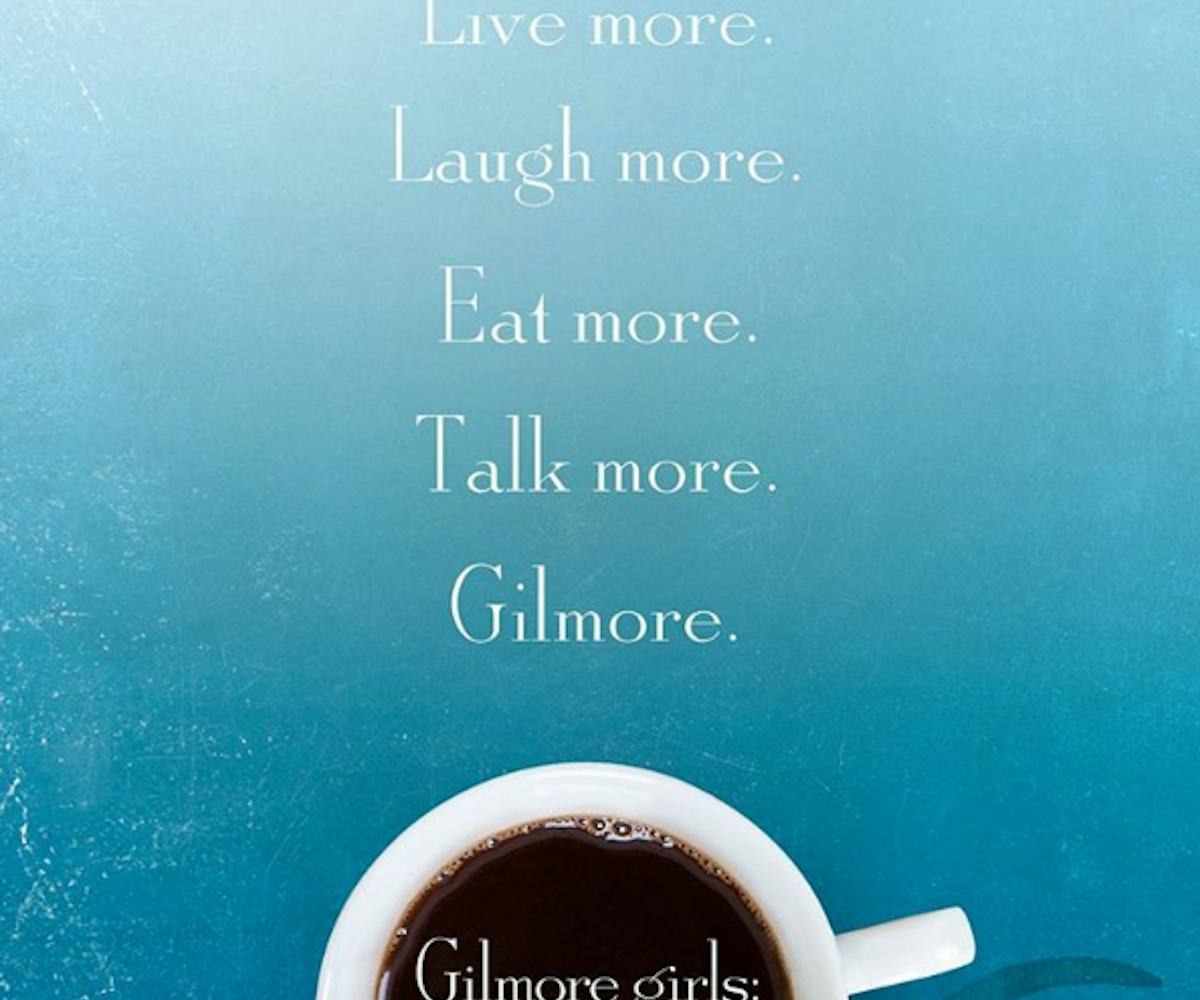 Photo via @gilmoregirls/Instagram
This Picture Will Stress You Out About The 'Gilmore Girls' Revival
No matter how many conspiracy theories we come up with, we will never be satisfied until we watch Gilmore Girls: A Year in the Life once and for all. The teaser trailer sent many of us over the edge, off our beds, and rolling on the floor after we watched it. Netflix continues to tease the universe about what our favorite mother-daughter duo has been up to after all this time, but nothing we really want to know has been answered.
We hate to admit it, but we cannot rest until we know for certain who Rory Gilmore ends up with. Sorry, but it's true. While we're a little bummed that unrequited interests Tristan and Marty probably won't make any cameos in the revival, we're relieved that all of Rory's exes are confirmed to return. We bore witness to a behind-the-scenes shot with Logan, but the official Gilmore Girls Instagram account has now cranked it up a notch.
The latest post on the page pays tribute to Rory's first boyfriend, Dean, and some of the sentimental belongings from their relationship. How could anyone forget that box of cornstarch that she stole when they first made eye contact in the market? They were both so innocent back then...
We genuienly thought that was sweet until we saw the next post with the margin notes and now we can't find our chill. If you don't have a soft spot for Jess, you've never had the misfortunte of falling for a sadboy. (Or is he more of a fuccboi? To be determined in the revival.) You have to cut the guy some slack in season five, he's a changed man!
Gilmore Girls: A Year In The Life premieres on Netflix on November 25. Until then, we'll be checking @gilmoregirls on the regular, like our daily cup of coffee.