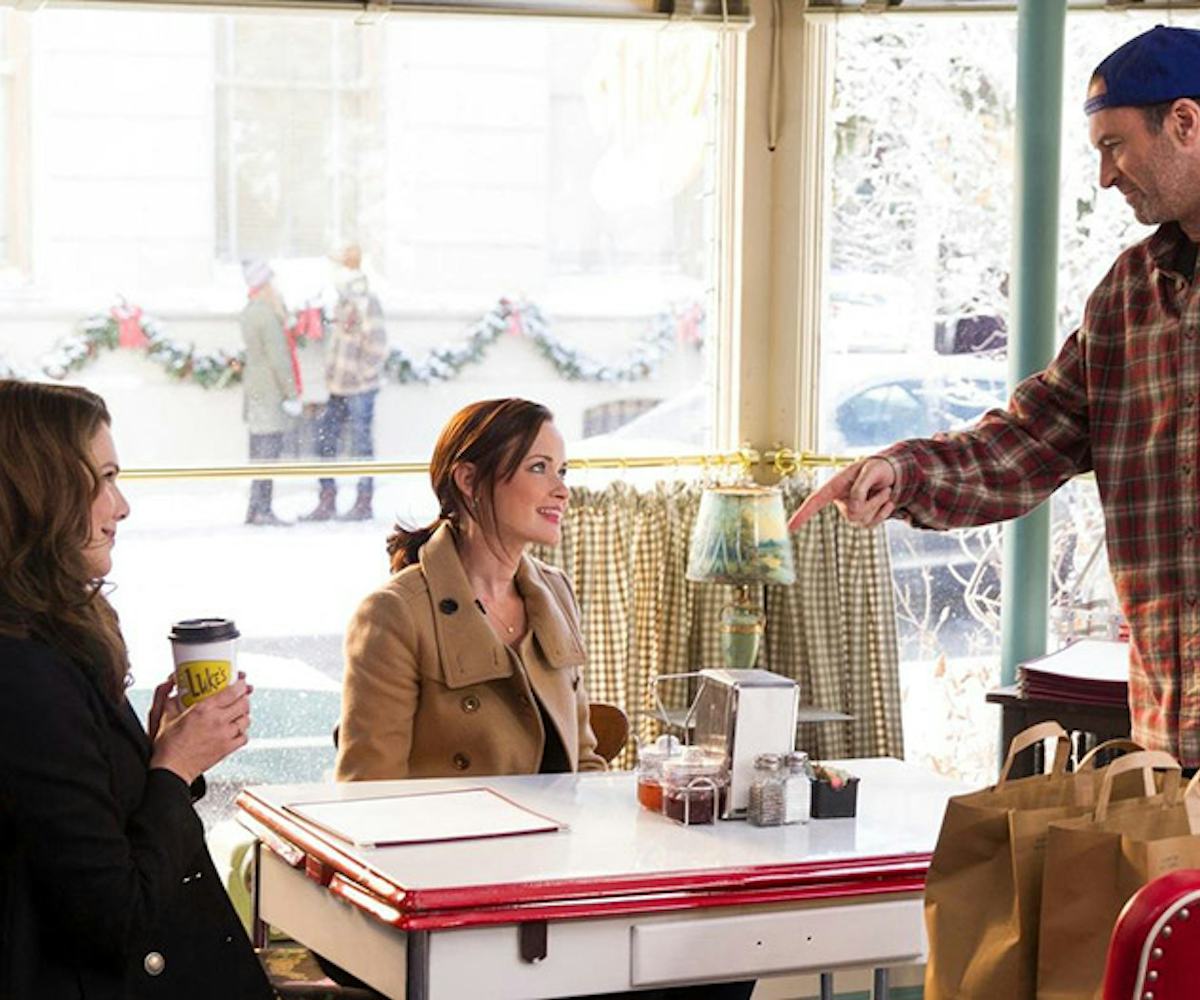 Photo by Saeed Adyani/Netflix
Netflix Is Bringing Luke's Diner From 'Gilmore Girls' To A City Near You
Have a cup of coffee on Netflix this coming Wednesday, October 5. To help promote the four-episode revival of Gilmore Girls, Netflix is converting 250 cafés across the United States and Canada into mini Luke's Diner pop-ups. 
Beginning at 7am and ending at noon, the first 250 cups of coffee ordered at the respective pop-ups will be given away for free. Those who score the free cup of joe should know to look beneath the cup's sleeve for what Eater Detroit reports will be a "fun surprise." Each participating coffee shop will receive all the Gilmore Girls trimmings to help transport customers to the humble town of Stars Hollow. There will be at least one Gilmore Girls-themed coffee shop in each state. New York City is getting a whopping 17. To find out where you can live out your Luke's Diner fantasy, head on over here. 
Gilmore Girls: A Year In The Life premieres November 25 on Netflix.