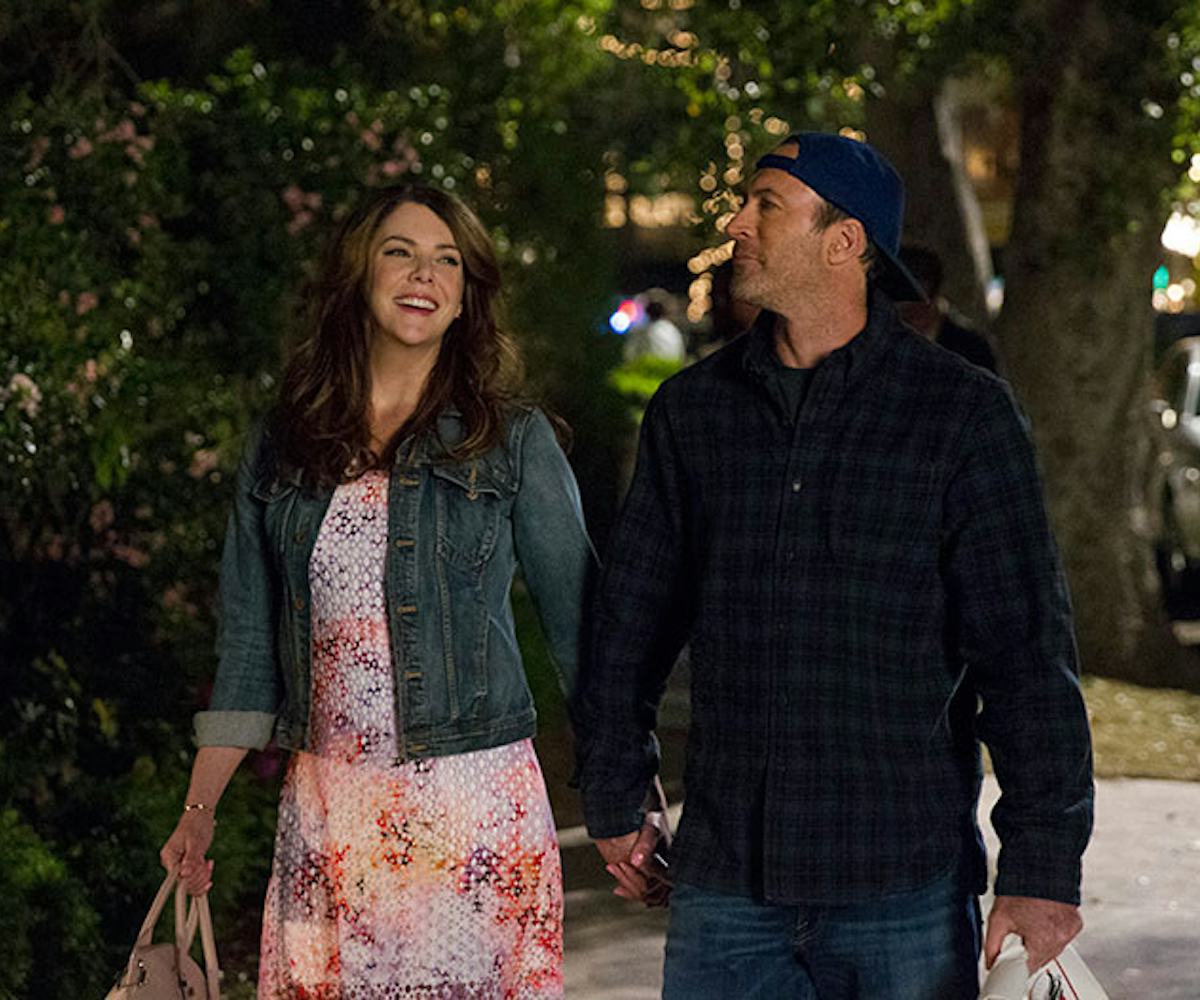 Photo courtesy of Netflix.
Here's Your First, Official Look At Netflix's 'Gilmore Girls' Reboot
The world is abuzz with Gilmore Girls. Since Netflix confirmed it would be bringing the beloved television show back for four, 90-minute movies, you couldn't go a week without some sort of rumor, confirmation, or tease. Today, Netflix debuted seven photos from its reboot, featuring almost everyone fans have come to know, love, and cherish.
Among the preview images are scenes of Rory Gilmore (Alexis Bledel) as a teacher. A careful look at the board shows a lesson in Jane Eyre. How very Rory. Another image finds Lorelai Gilmore (Lauren Graham) and Luke Danes (Scott Patterson) walking through Stars Hollow, hand-in-hand. Nine years later, and they still got it! That's love, y'all. Of course, Emily Gilmore makes an appearance or two, but one certain character is missing: Melissa McCarthy's Sookie St. James. McCarthy's role in the reboot has been the most talked about—an ongoing "Will she, won't she?" back-and-forth—moment since the reboot's announcement. The speculation reached a near fever pitch before McCarthy confirmed her return on The Ellen DeGeneres Show late last week.
Check out the preview images, below, and keep your calendars clear for sometime later this year. If you've any respect for Emily Gilmore (which you should!), you're going to want to devote your undivided attention to it.
Iconic human and queen of sass and side-eye, Emily Gilmore.
A Stars Hollow function is a mandatory function.
Emily's stare screams, "Drama!" Rory, on the other hand, isn't phased.
See? Mandatory attendance—though, something appears to be throwing Lorelai off...
Awwwww!!!!!
Introducing Ms. Gilmore, this generation's Miss Honey.
Time has passed, but Rory and Lorelai's connection has only gotten stronger.