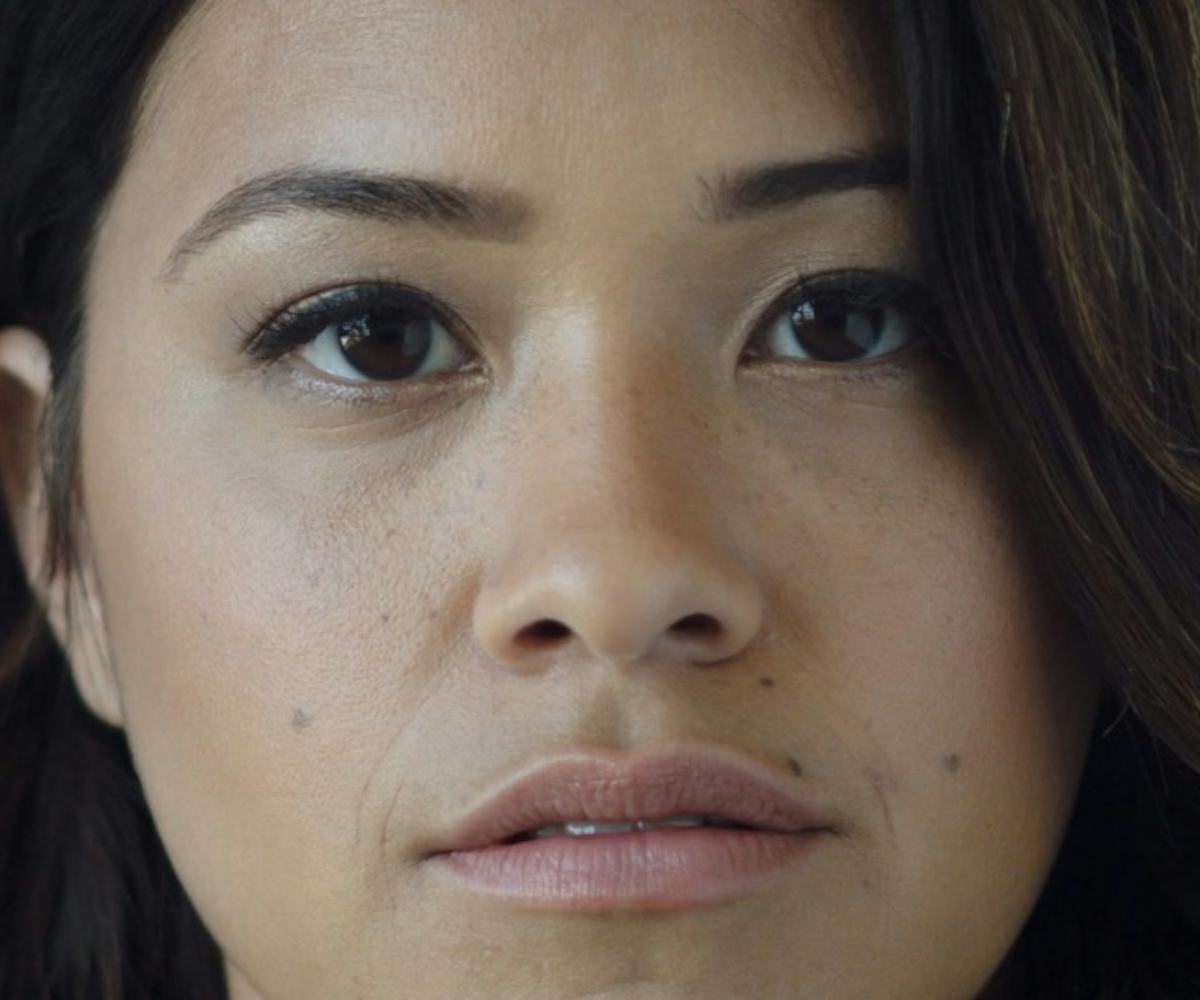 gina rodriguez is a sad assassin in the poetic short film 'c'est jane'
We all know Gina Rodriguez as Jane the Virgin, but what about Jane the Assassin? In the new short film by director Jason O. Silva, C'est Jane, Rodriguez stars as a lethal killer-for-hire who, just for a brief moment, peels back her deadly veneer to reveal her authentic, melancholy self. The movie is a poetic look at who we really are beneath the person we present to the rest of the world. "I wanted to take the trope of a dangerous female agent and peel back the elements of convention," Silva says. "In this character portrait of Jane, we are forced to experience the simple parts that make the whole, all within the bare backdrop of an industrial environment, giving an impression of a theater stage."
Silva's plan is to eventually turn C'est Jane into a feature film, tentatively titled The Secret Agent, which in its first half would follow Jane in between jobs and explore the "awakening of Jane's human side," according to him. The second half would feature Jane as an all-out killing machine, "where this human side of her is extinguished by the realities of the life she's chosen." We'd watch that. 
Check out the exclusive premiere of C'est Jane, above.