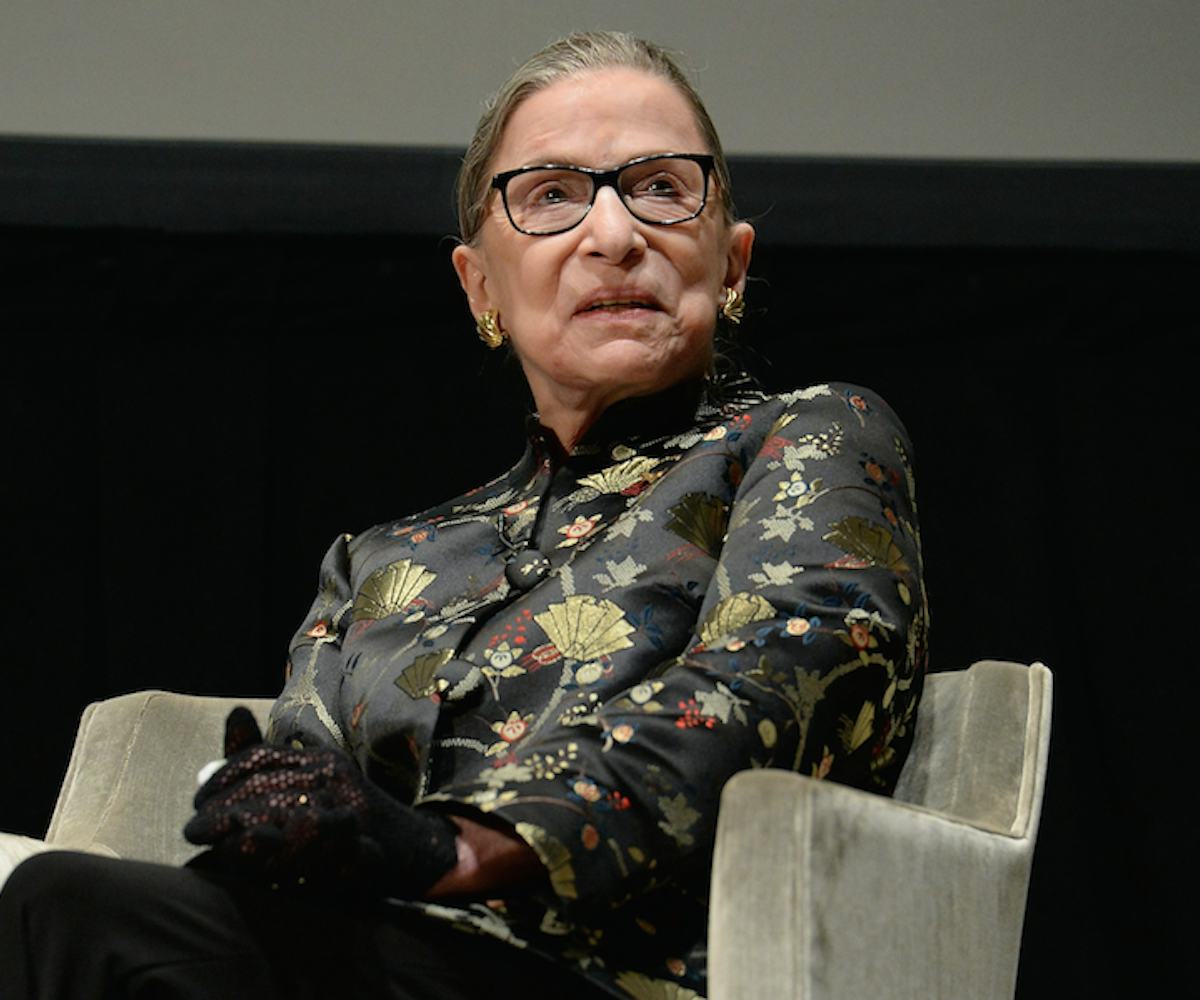 Photo by Michael Kovac / Getty Images
Ruth Bader Ginsburg Is Planning To Outlast Trump
Notorious RBG ain't goin' nowhere
Michael Wolff's new book, Fire And Fury: Inside The White House, has set the country ablaze with scorching tidbits of information about the current infernal administration. Amongst the various narratives of President Trump's obscene ineptitude is a shining glimmer of hope in the form of a Supreme Court Justice. Wolff reveals that Ruth Bader Ginsburg is planning on outlasting Trump, despite his numerous calls for her resignation.
According to Jezebel, Wolff asserts that Ginsburg has hired clerks through 2020, effectively demonstrating her will to remain in power until after the next election cycle.
Trump and Ginsburg have been engaged in public battles before, with Trump demanding that the 84-year-old step down.
Considering the mounting evidence of Trump's own cognitive decline and his obvious predilection towards projection as a psychological defense mechanism, Trump's accusations about Ginsburg's brainpower are also particularly telling.
"He has no consistency about him. He says whatever comes into his head at the moment. He really has an ego. ... How has he gotten away with not turning over his tax returns? The press seems to be very gentle with him on that," Ginsburg has said of Trump in public, later expressing regret over the comment.
Ginsburg's eventual resignation will have profound impacts on the future of the United States—and with Trump currently holding the power to nominate her replacement and potentially reshape the Supreme Court's political leanings, her motivation for remaining at her job seems especially noble.