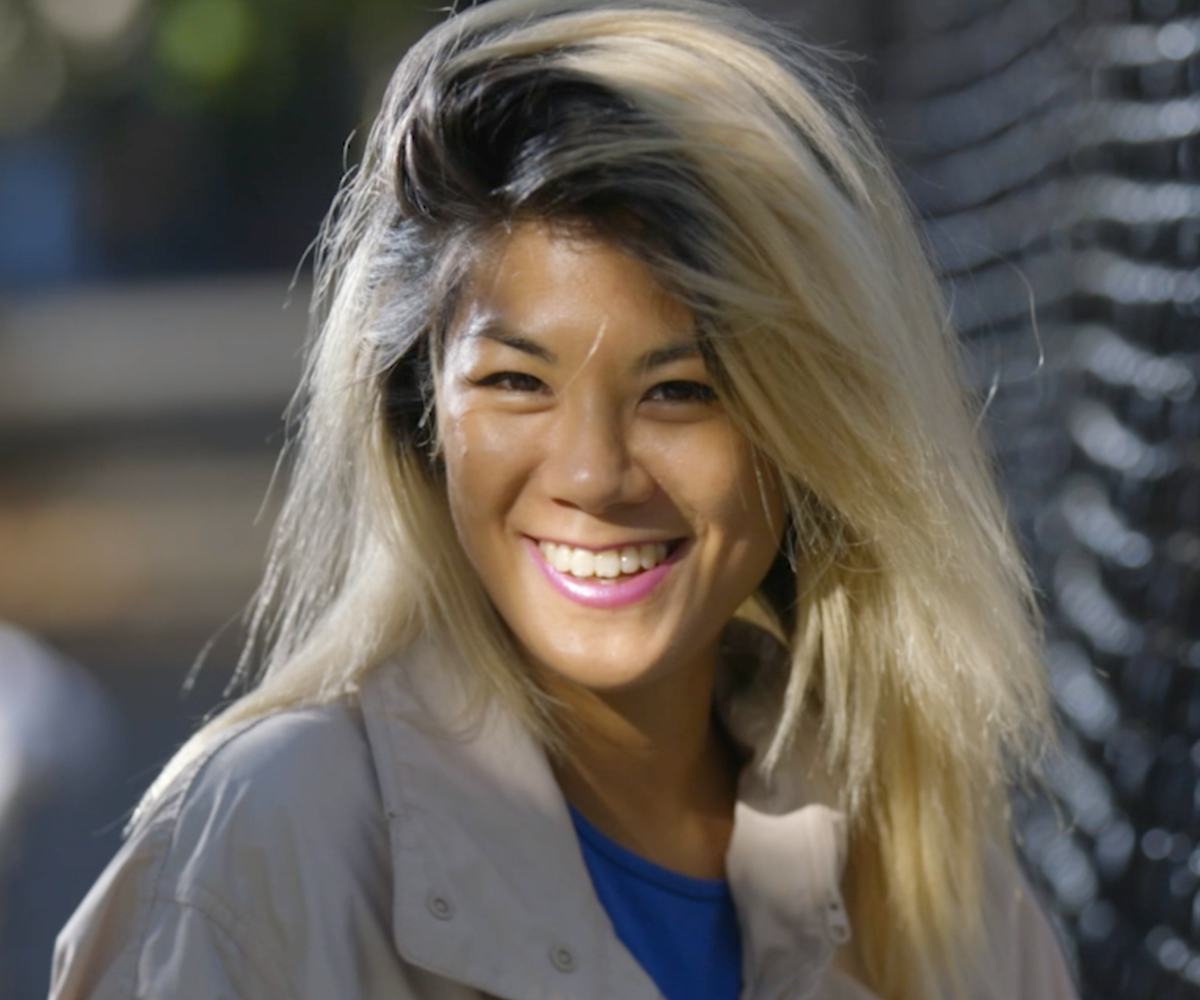 Girl We Heart: Larry Leong Of LZL
The designer takes us through her fall collection and NYC favorites
We don't know what we're currently obsessing over more: Australian accessories label LZL or the brains, Cool Girl Larry Leong, behind it.
With more indie and emerging handbag lines making waves in the industry, we must say that Leong's LZL has to be one of our favorites.  We took on lower Manhattan with her to talk about her brand, touching on everything from its very beginning stages to its current fall collection.
Leong's story is pretty inspiring. After a successful run as a stylist and DJ—working with the likes of Adidas, Sofia Coppola, and Louis Vuitton—the Aussie native decided to make a career change and move on to a brand-new endeavor: designing. After realizing that she wasn't into any handbags on the market, she decided she would make her own. "I didn't really like what was available, so I ended up going out and buying all of the materials and sewed my very first bag at a friend's studio," she tells us. From there, the rest is history.
If there's one way to describe LZL, it's that it's unique; there's just nothing else like it out there. Its latest geometric-themed collection includes everything from perfectly rectangular crossbody bags to cylindrical and pyramid-shaped party clutches. In addition to the usual black- and jewel-toned fall color palette, you'll also find pops of neon yellow and bubblegum pink—refreshing shades for a typically dreary season.
While Leong's roots may be in Australia, she spends almost half of her time here in New York each year, a city she credits as having a strong influence on her designs. But, all in all, her design inspiration comes from taking something typical—such as a shape—and presenting it in a way that's unexpected.
Watch Leong as she takes us through her new offering, as well her favorite parts of New York City this time of year. Then, take a closer look at the latest styles, below.
Credits:
Produced and Directed by Tina Vaden
Shot by Daniel Huskey & Tina Vaden
Music: "Smokey Goodbye" by Daniel Gunnarsson via Epidemic Sound
LZL, Pyramid Bag, $495, available at LZL.
LZL, Box Bag, $880, available at LZL.
LZL, Structured Tote Bag, $895, available at LZL.
LZL, Cylinder Bag, $695, available at LZL.
LZL, Double Bag, $895, available at LZL.