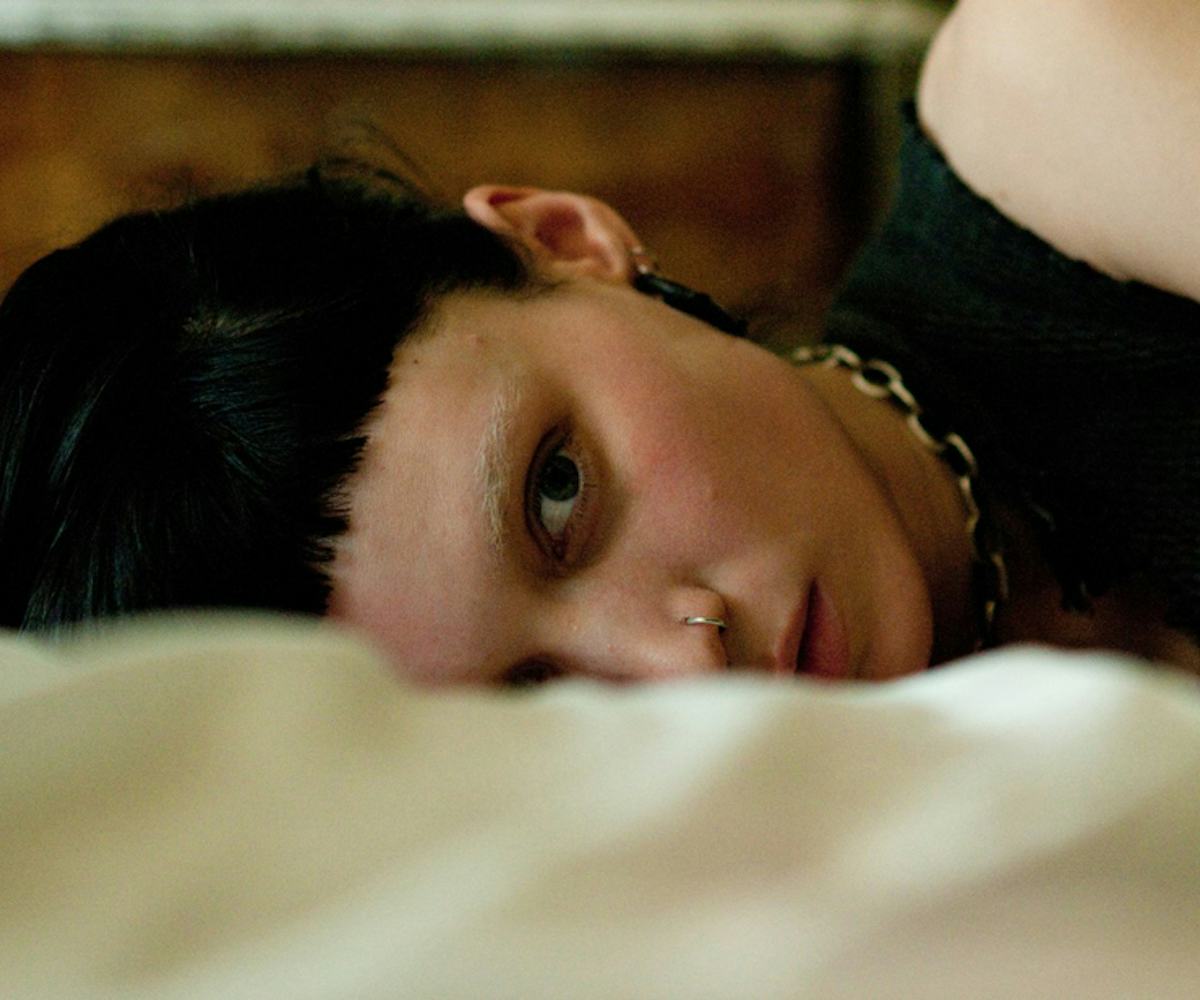 photo via columbia pictures
a 'girl with the dragon tattoo' sequel is on its way
The last time we saw Lisbeth Salander, she was flawlessly embodied by Rooney Mara in David Fincher's Girl With the Dragon Tattoo. But after that film's disappointing box office put the planned sequels in doubt, we were left wondering if we'd ever see another incarnation of everyone's favorite haunted hacker. Today we have our answer. 
The Guardian is reporting that a sequel to the original Millennium trilogy will be released this August. Titled That Which Does Not Kill, the book will reunite readers with Lisbeth in what we can only assume will be a completely new story—maybe the first in a new trilogy—since plot details are being kept under wraps. Swedish author David Lagercrantz, who reportedly completed the book last November, is filling in for the original trilogy's author, Stieg Larsson, who died suddenly of a heart attack in 2004.
In an interview with Swedish paper Dagens Nyheter, Lagercrantz said that he wanted to make use of "the vast mythology that Stieg Larsson left behind, the world he created." He sees Salander as a superhero, who is "not only great because of her talents but also because of her context and background." Salander is unlike any other hero of fiction, literary or cinematic. First of all, she's not a white dude, which helps. (Although how great would it be if a female writer took a crack at Lisbeth?) She's also a dark avenger—mercurial, smart, and ruthless. But all that is balanced with a wounded-bird vulnerability. It's a fascinating combination. Like Batman or James Bond or Miss Marple before her, Salander is too iconic of a character to belong to one creator. Her story is destined to be told by others, so this news feels inevitable.
As for the book's publishers, they seem to think That Which Does Not Kill will be a phenomenon on par with The Da Vinci Code, which if true, would guarantee us more Lisbeth Salander from now until the end of days. Fingers crossed.