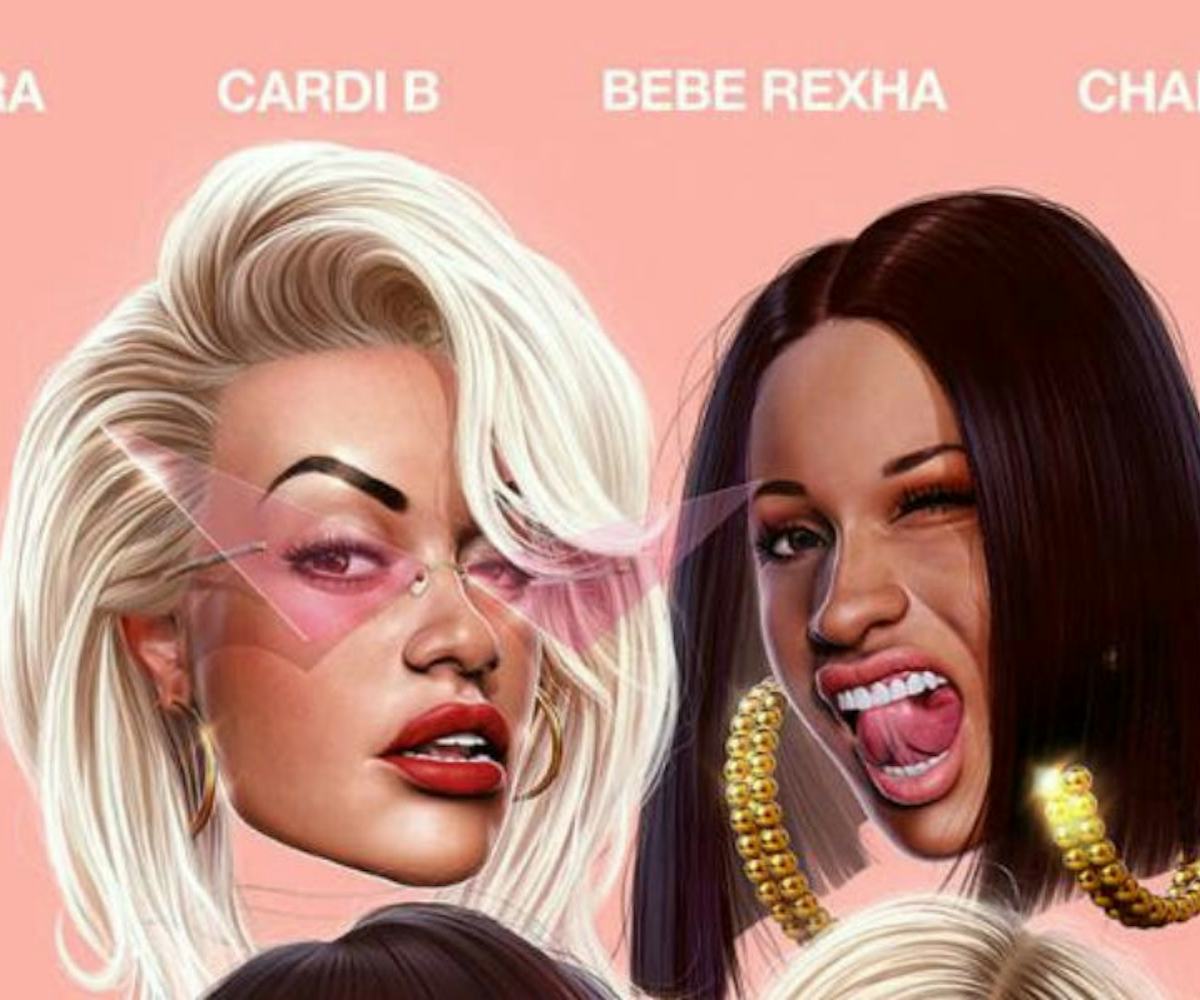 photo via @ritaora Instagram
The 2018 Version Of "Lady Marmalade" Is Here
Where's all my soul sisters? They've transported to 2018 and are now playing Rita Ora, Charli XCX, Cardi B, and Bebe Rexha's new track "Girls" on a loop.
The foursome put out a new girl power anthem, which Ora has said was inspired by the 2001 "Lady Marmalade" track. That, for a refresher, featured Pink, Mya, Christina Aguilera, and Lil' Kim (and, technically, Missy Elliott who produced it and chimes in for the outro and intro). It was from the Moulin Rouge! soundtrack and was a tour de force of pop culture. Ora wants "Girls" to live in that same space. 
"For those who aren't afraid to rule the world, this is our anthem," she said in a statement. "A celebration of love. And of course thank you to all the fellow boss women who so kindly graced this song with me—each representing who they are and where they are from. I hope you dance your socks off with us!" 
It's definitely danceable. The chorus is similar to that of Charli XCX's "Boys" just replaced by, yes, girls. "Sometimes, I just wanna kiss girls, girls, girls," it goes. "Red wine, I just wanna kiss girls, girls, girls." Does it measure up to the 2001 song? Not quite, but it's a cute contender for song of the summer. Now, don't let us down with the visuals, ladies.